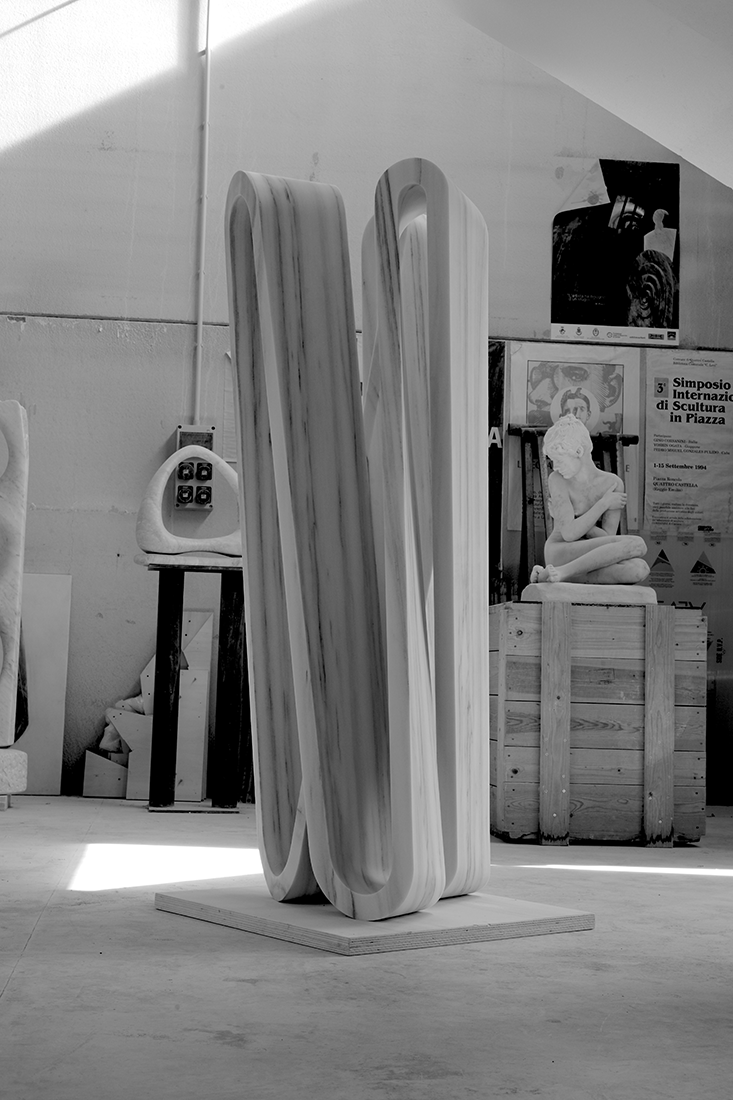 Gianpietro Carlesso,
Interazione 7.1
, 2022
Marble
,
180 x 80 x 63 cm (70 7/8 x 31 1/2 x 24 3/4 in)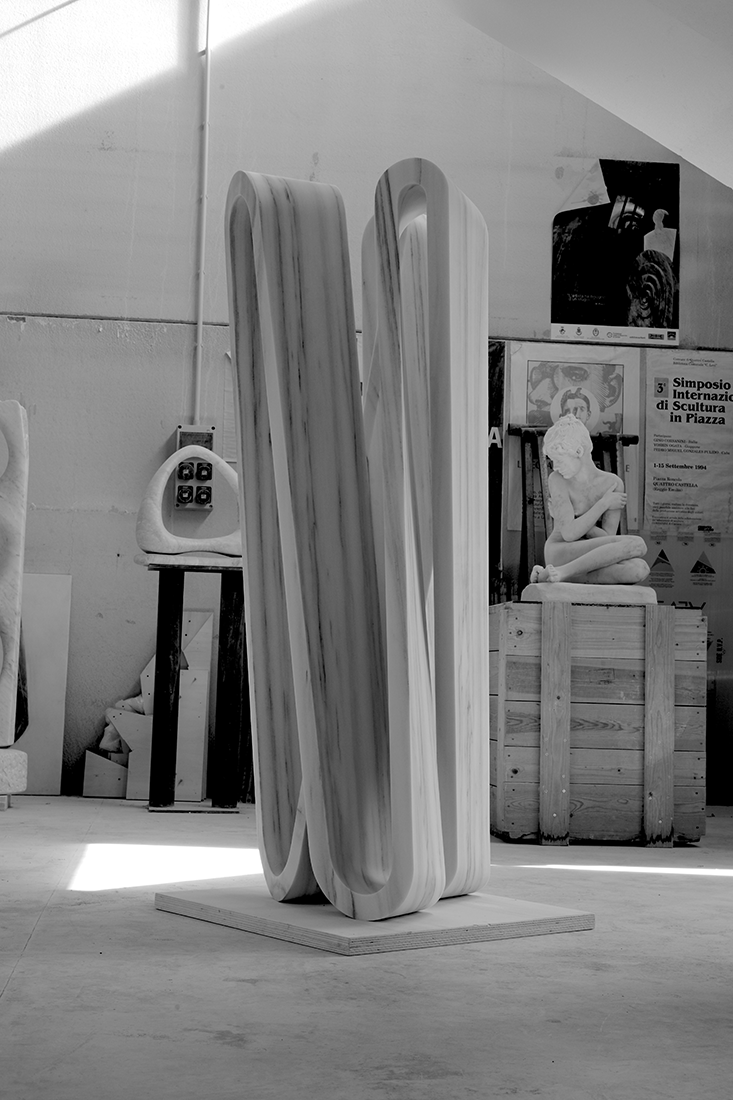 Gianpietro Carlesso was born in Bolzano, Italy in 1961, and lives and works in Cormons, Italy. He was educated at the Trento State Art Institute and at the Academy of Fine Arts in Urbino.
Carlesso carves intricate, organically shaped, abstract compositions out of a single piece of marble, by hand. Tactile, and large, yet delicate and impactful, these impressive sculptures demonstrate the importance of material and process, showing the artist's true mastery and skill. In recent years, he has connected with scientists and conducted a number of studies on the concept of infinity and attempted to visualize it through his most celebrated series of Curvatura. In 2008, he represented the City of Milan in the Venice Biennial of Architecture with the monumental work Equilibrio Dinamico Della Città in Divenire.
Carlesso's works are in important international public collections including the Wilhelm Lehmbruck Museum, Duisburg, Germany; The Mannheim Kunsthalle, Mannheim, Germany; The Deutsche Bank Art Collection, Frankfurt, Germany; The Deutsche Post, Dortmund, Germany; The Museum of Modern Art in Bolzano, Italy; the City of Milan; and the City of Bolzano, Italy, as well as in various important private collections in Italy and around the world. In 2014, Hatje Cantz published a monograph on his career.