Tribute to Mono-Ha
Koji Enokura, Noriyuki Haraguchi, Susumu Koshimizu, Lee Ufan, Katsuhiko Narita Nobuo Sekine, Kishio Suga, Jiro Takamatsu, Noboru Takayama, Katsuro Yoshida
March 13 - July 26, 2019
Cardi Gallery London
---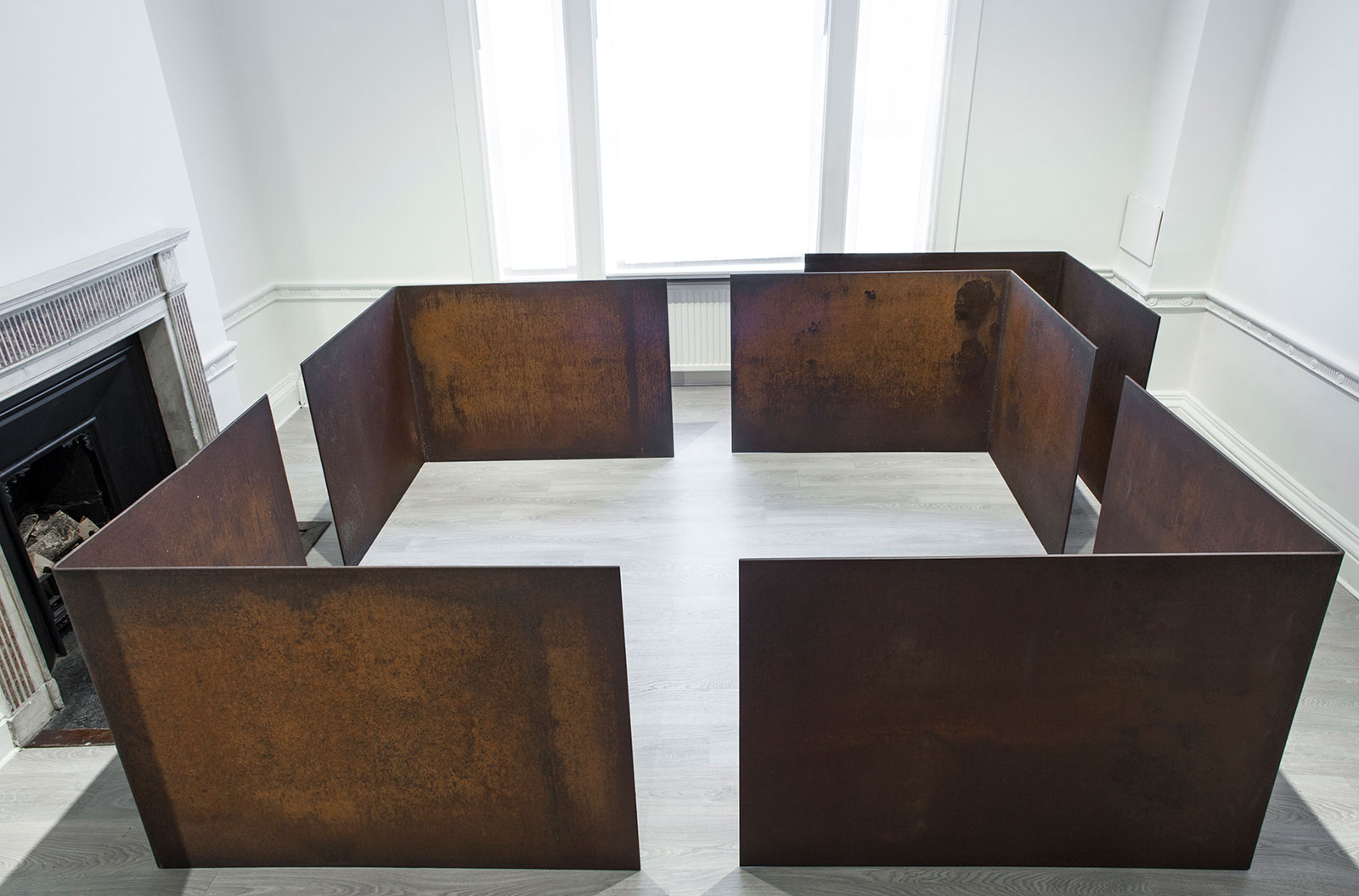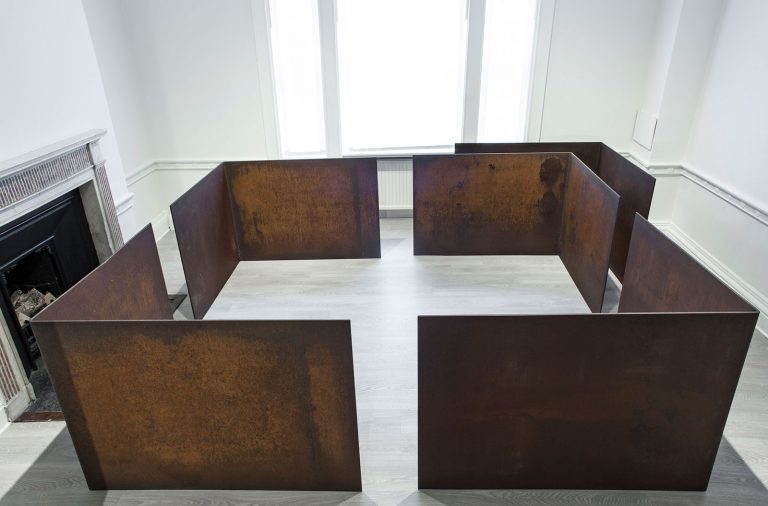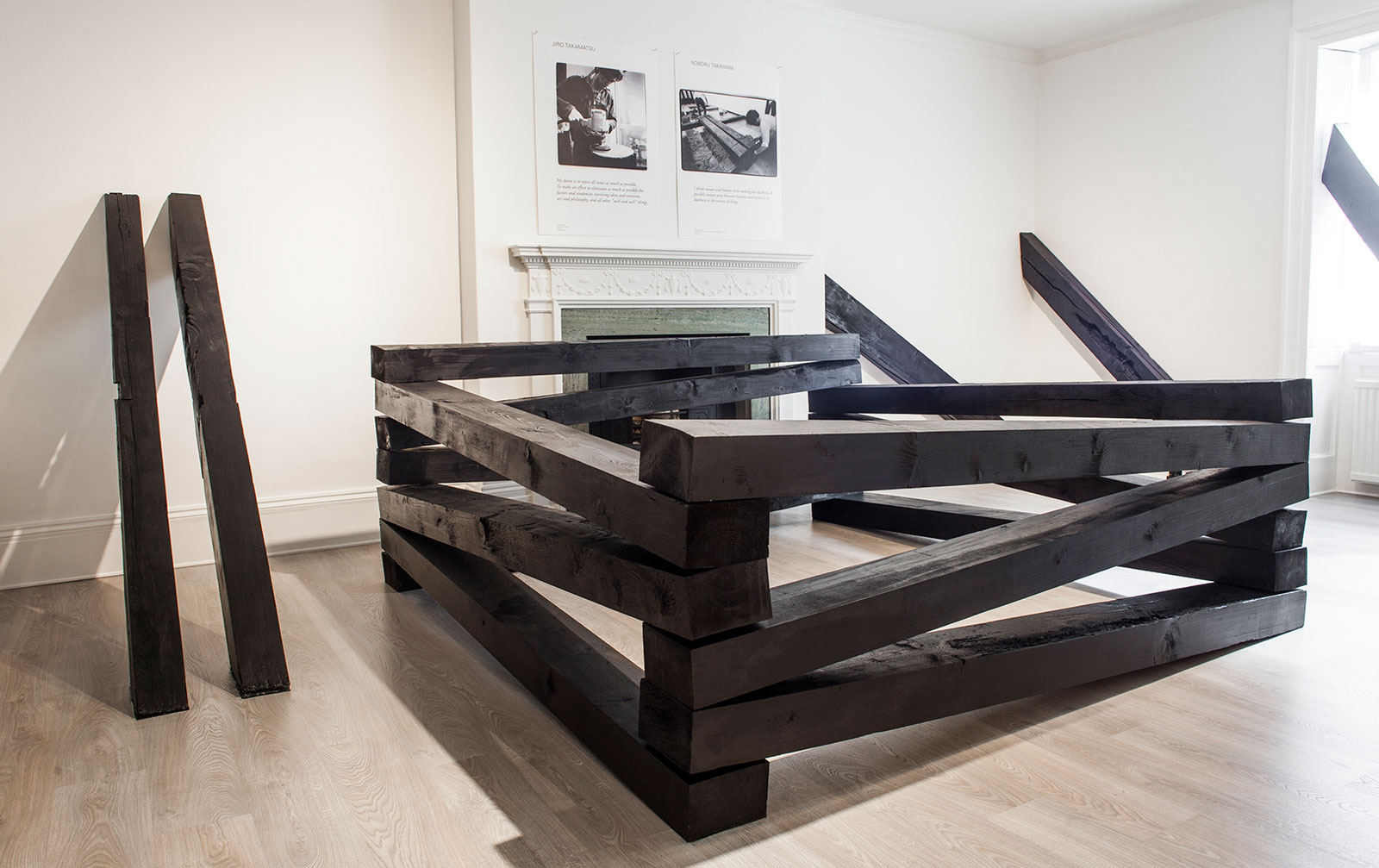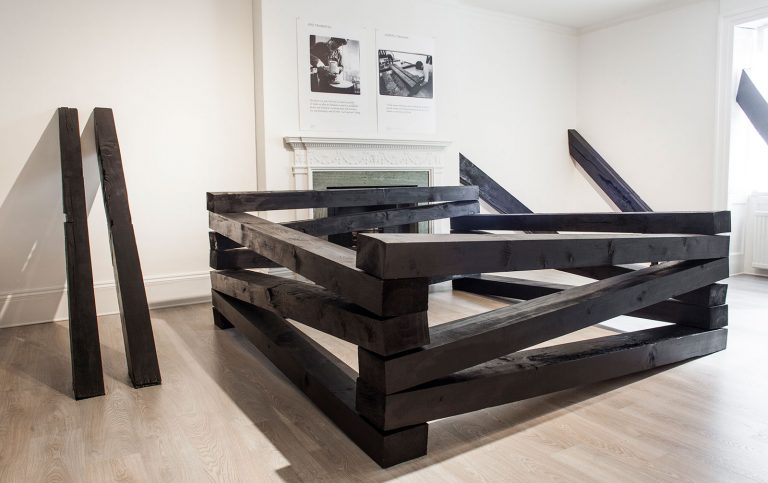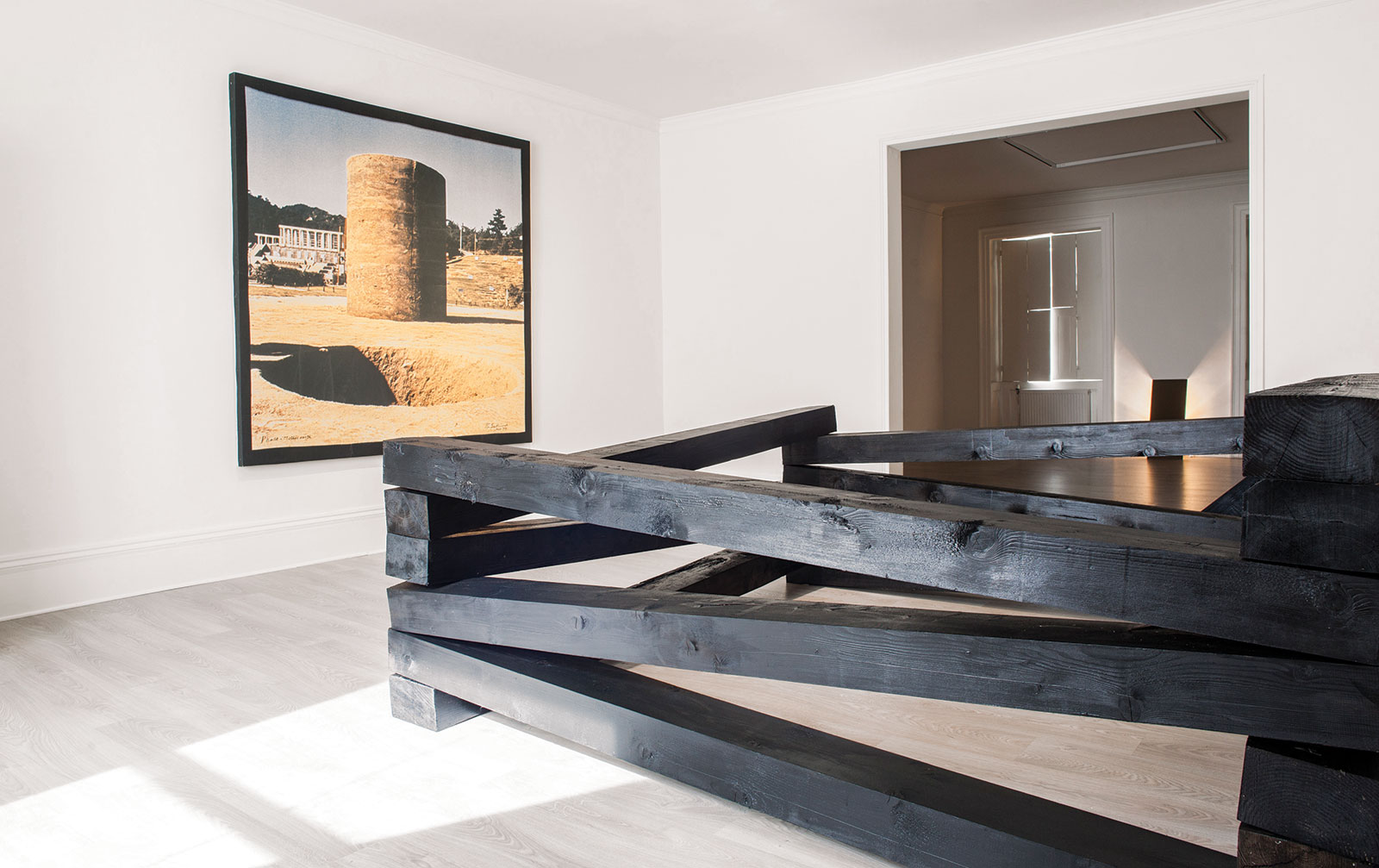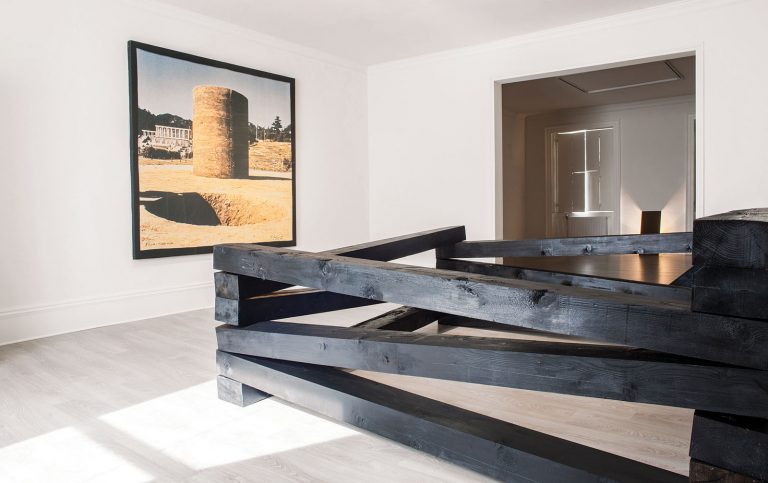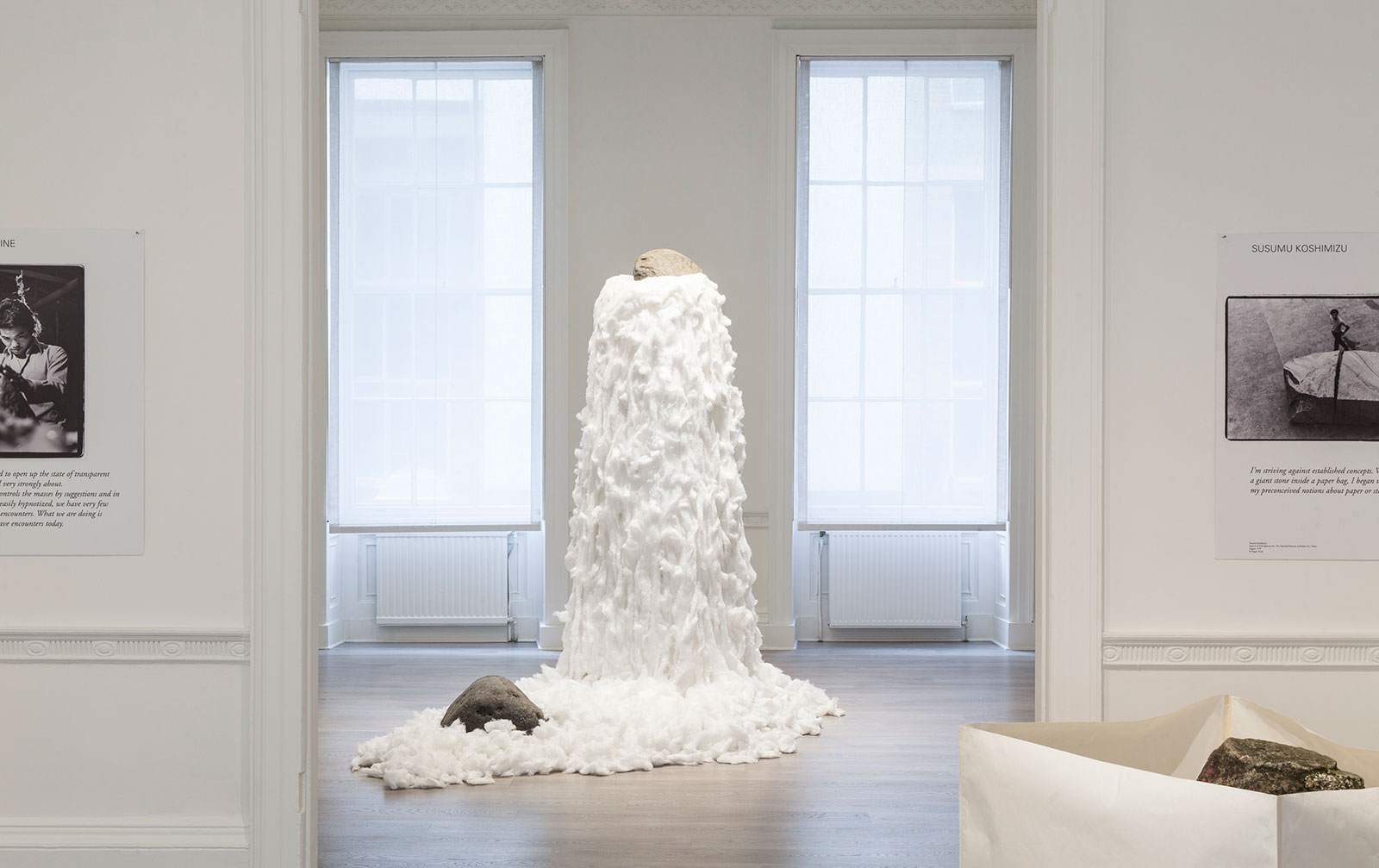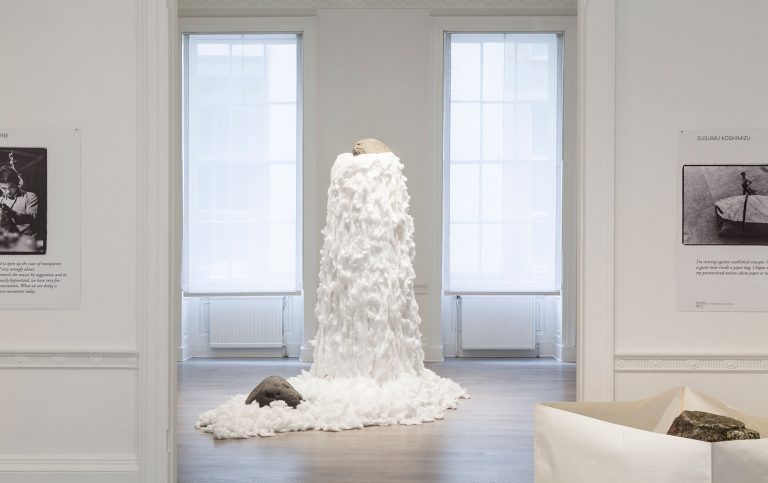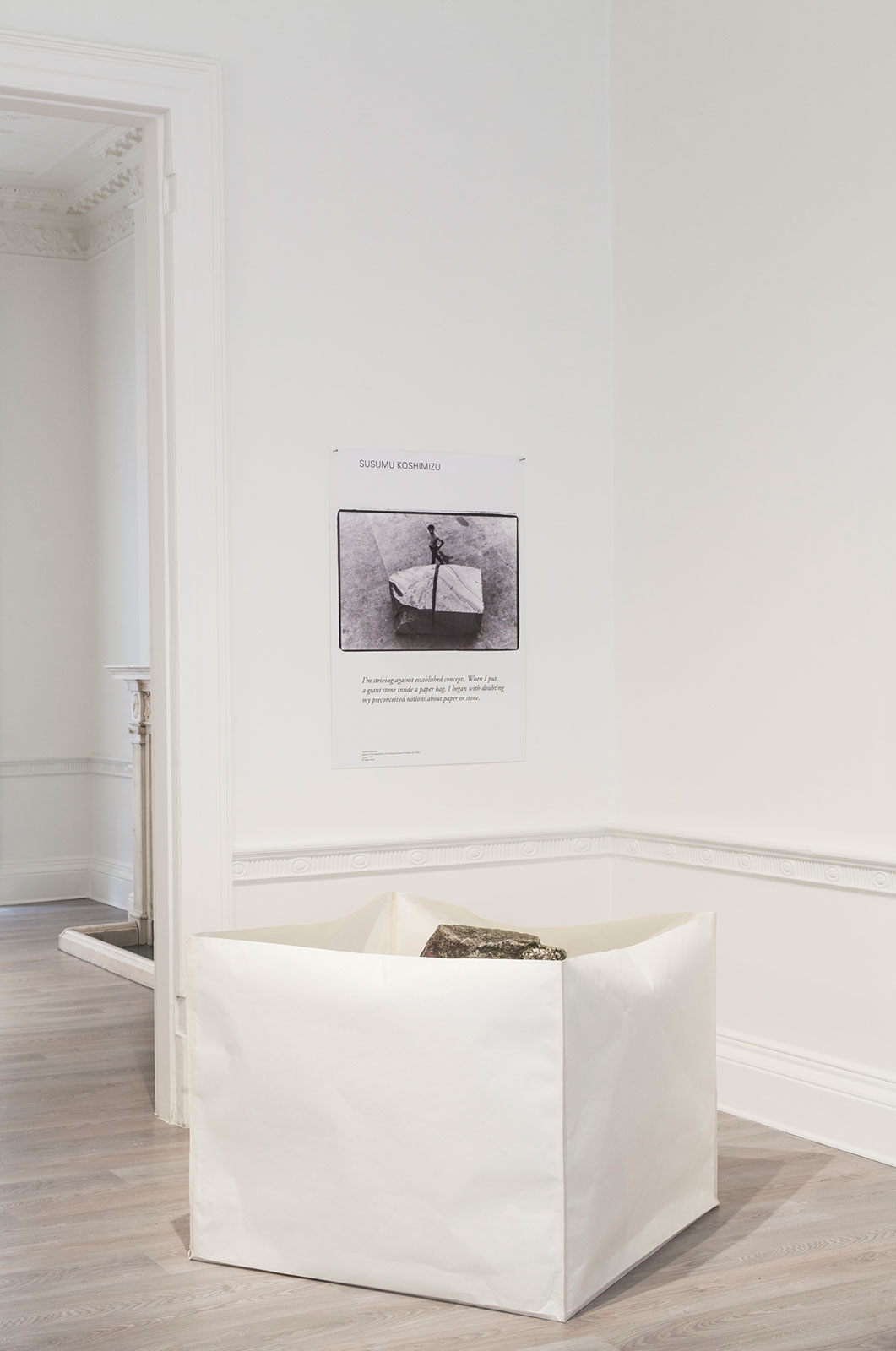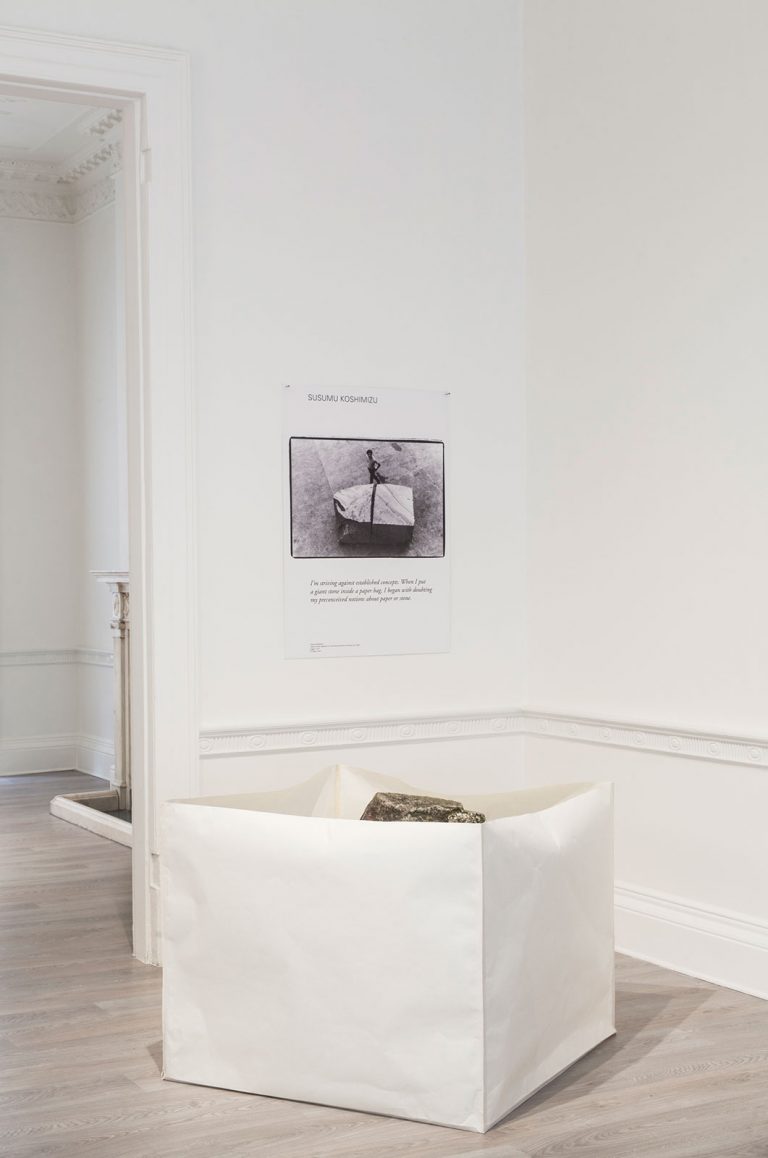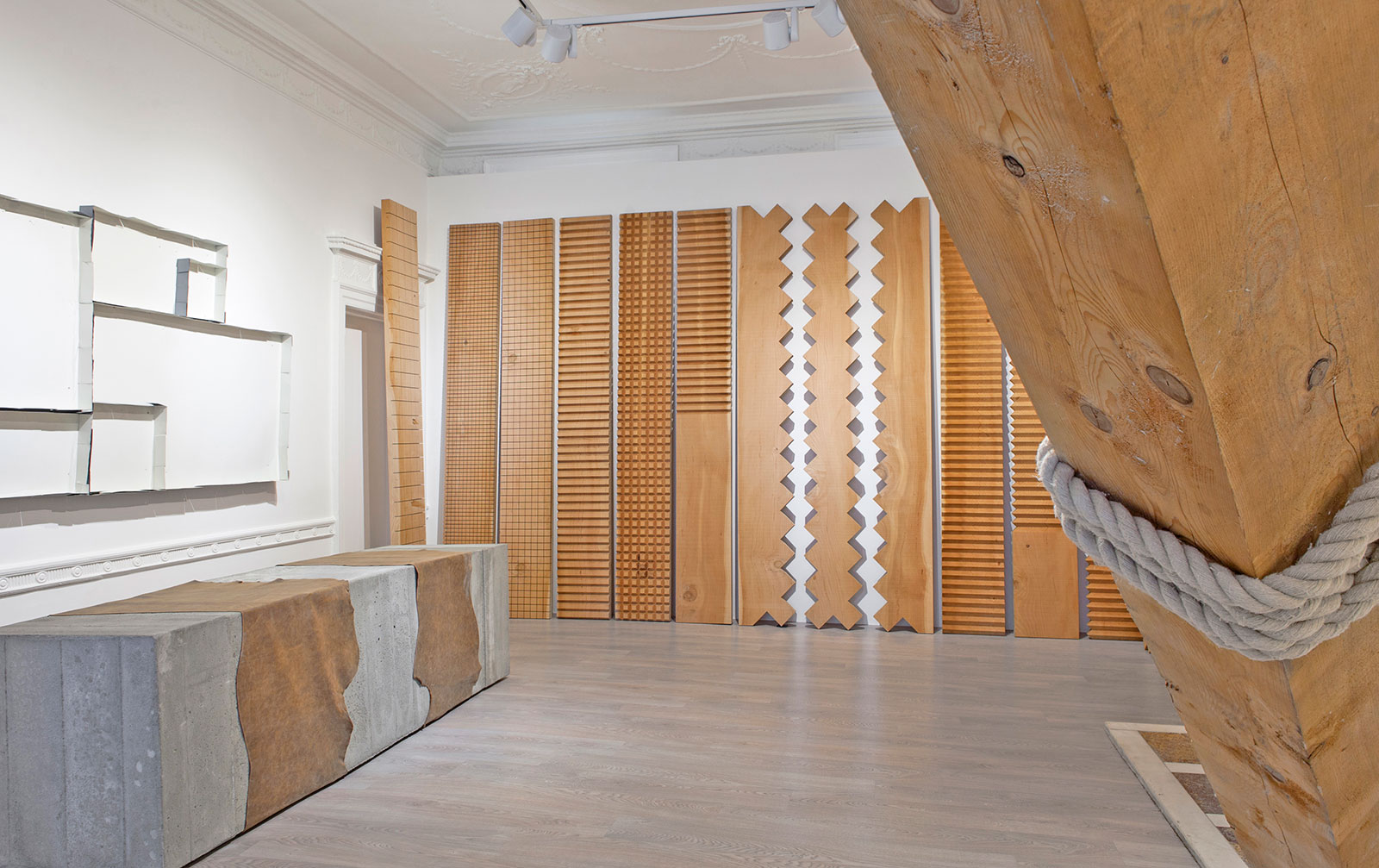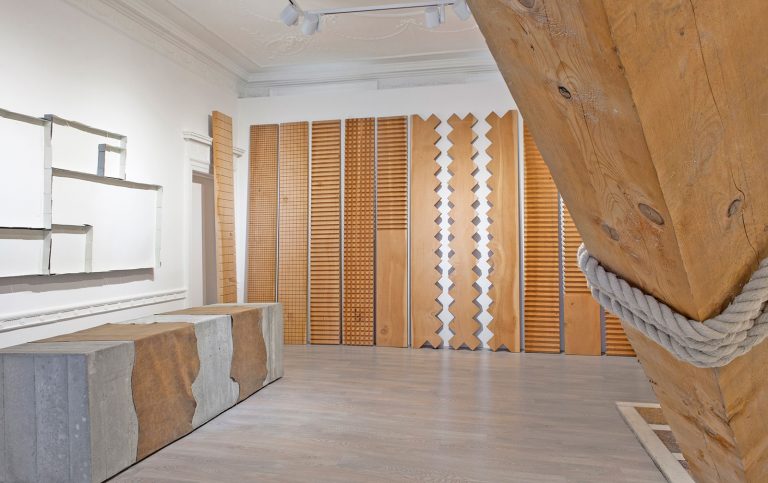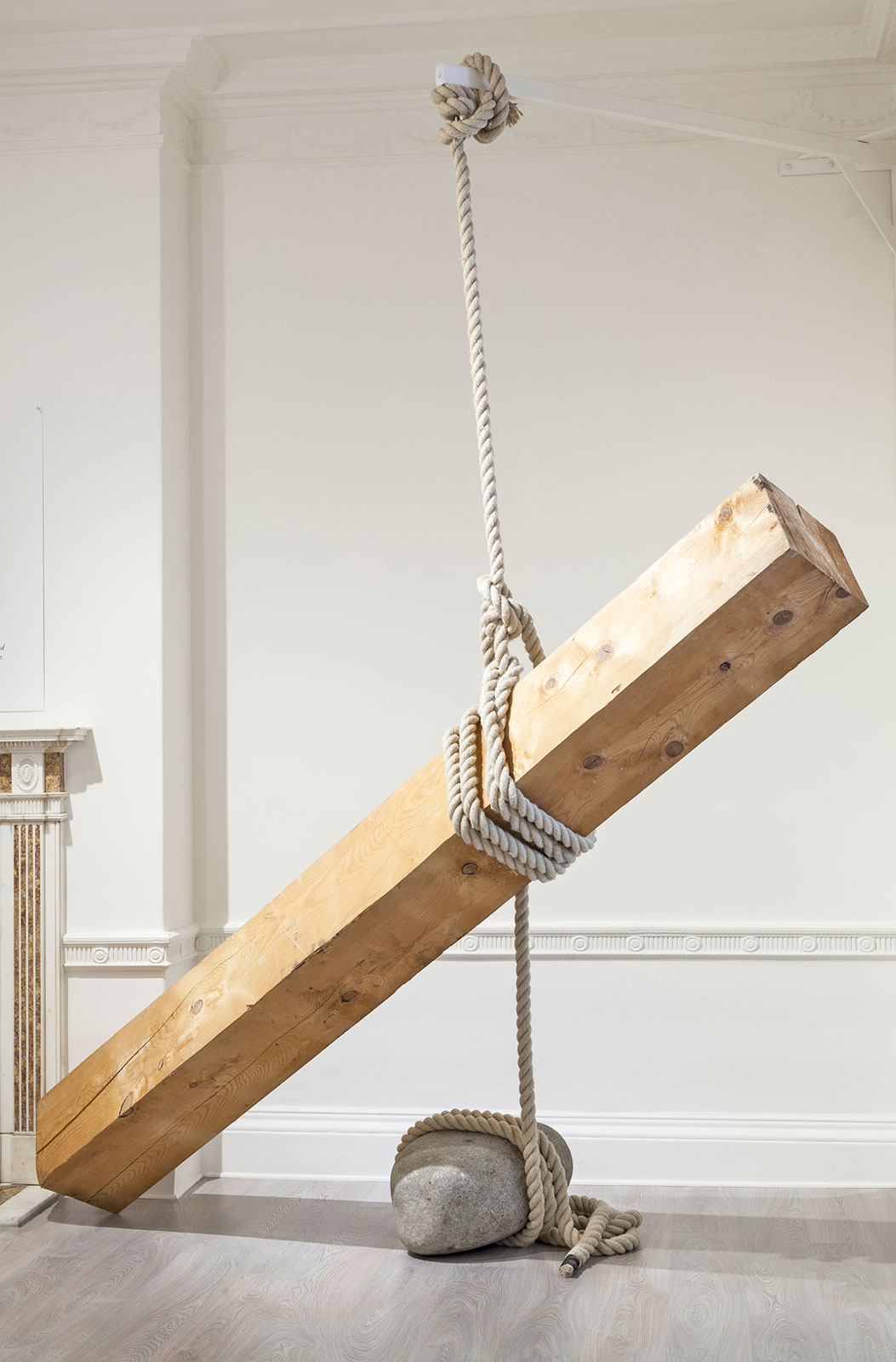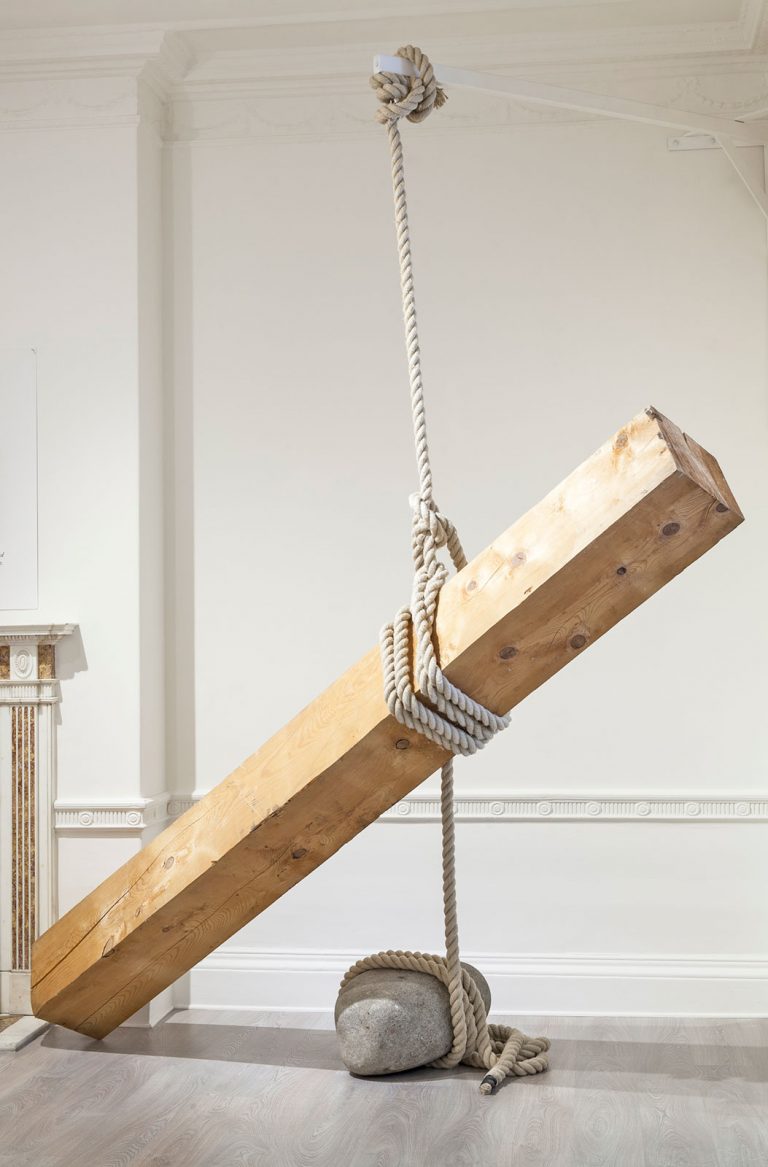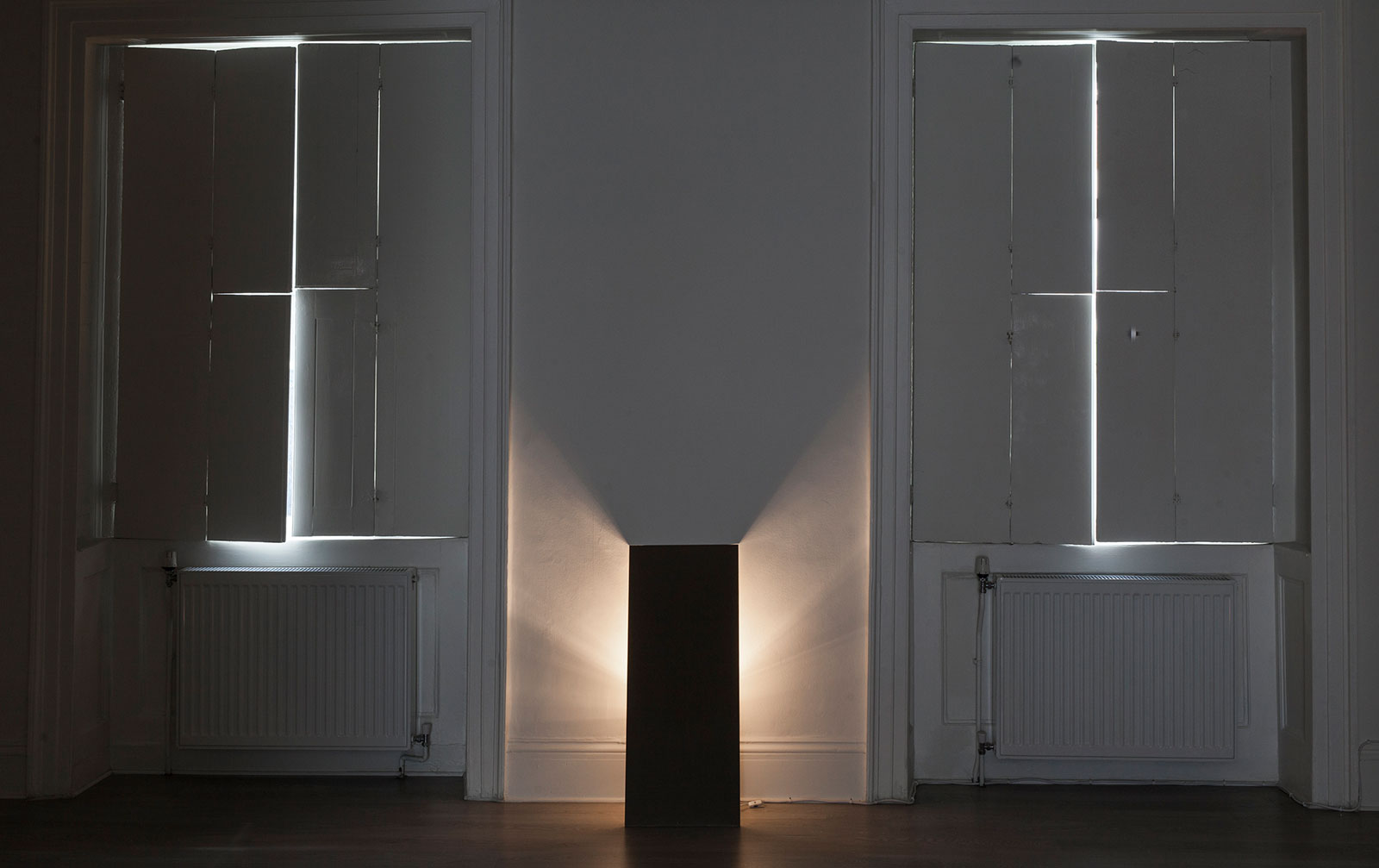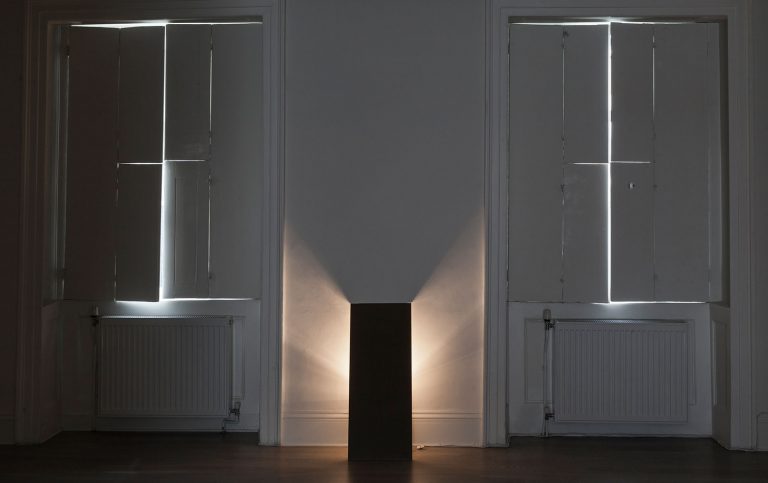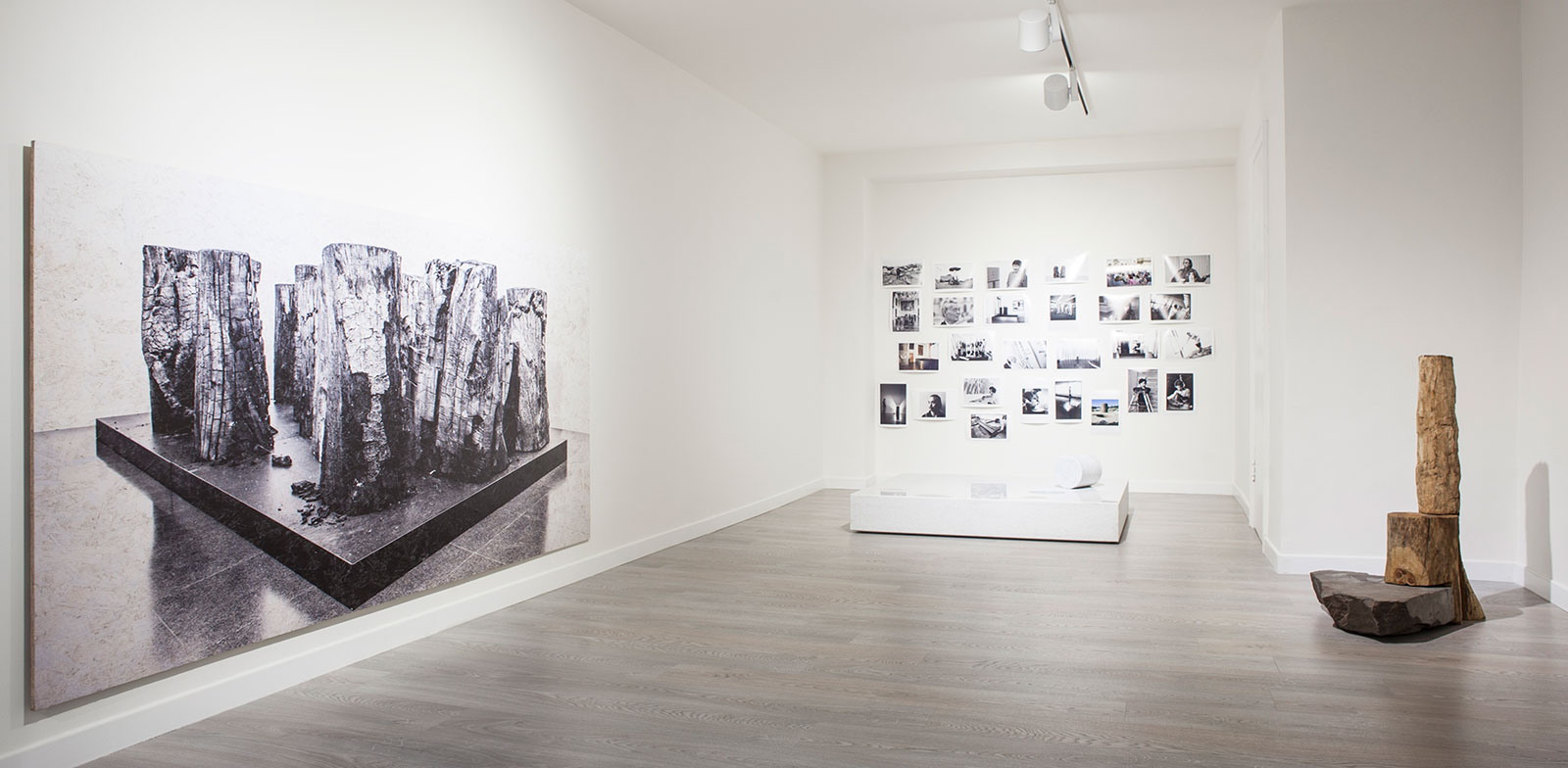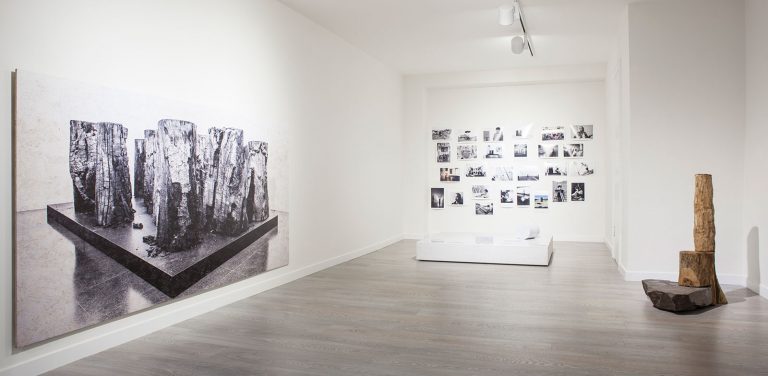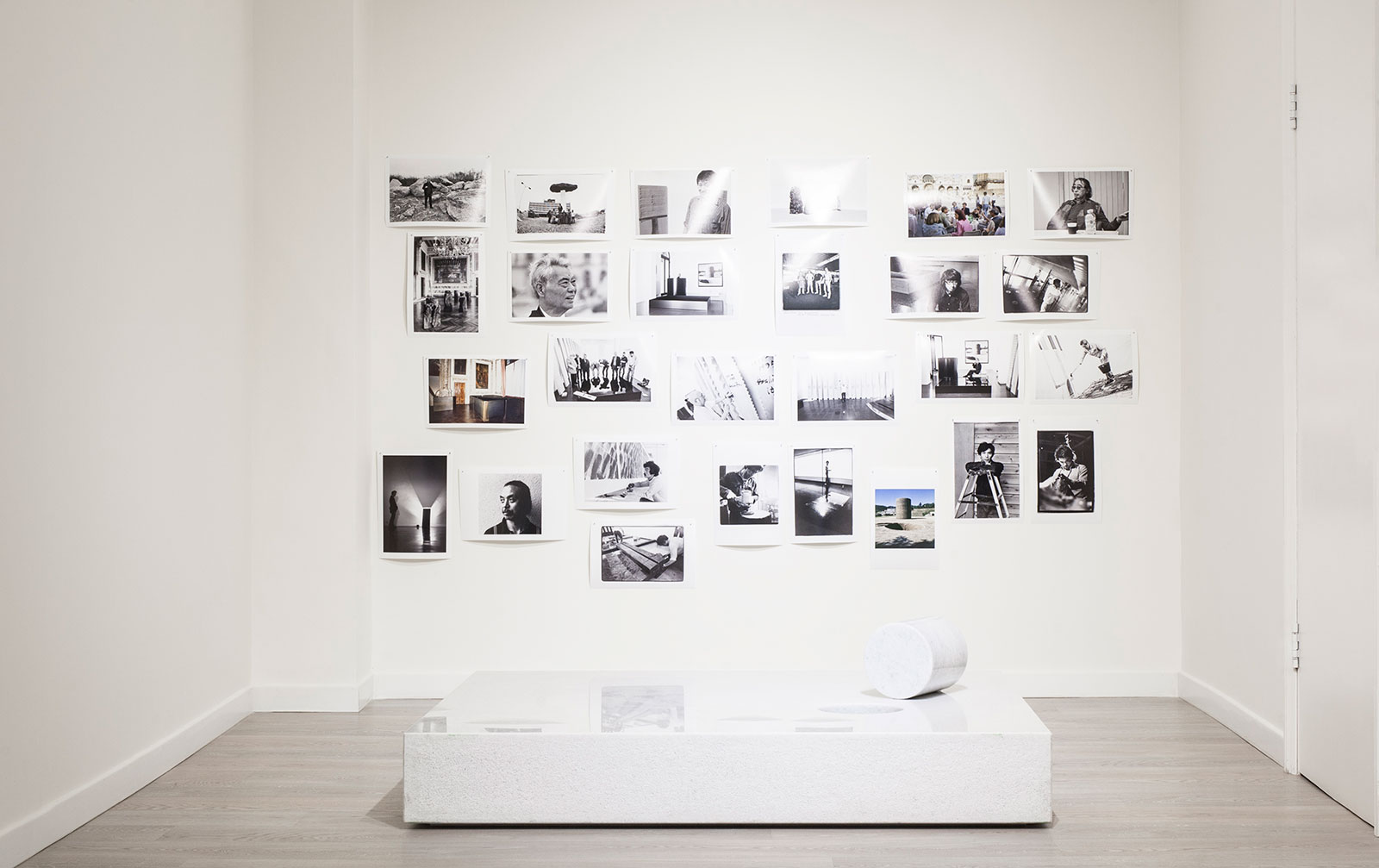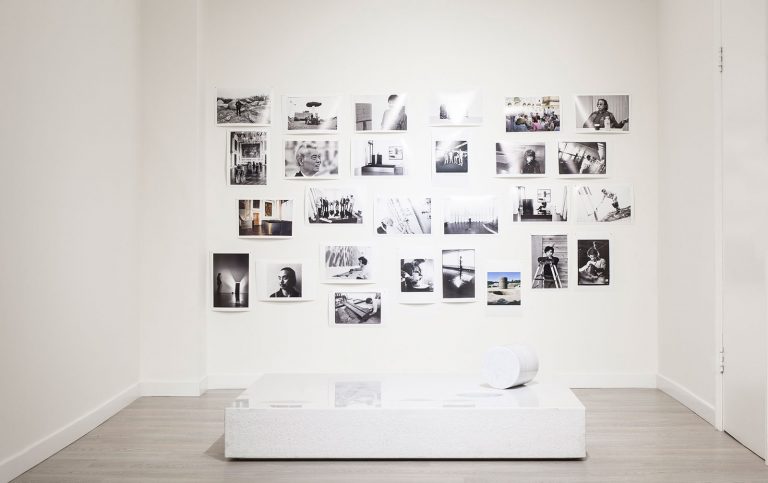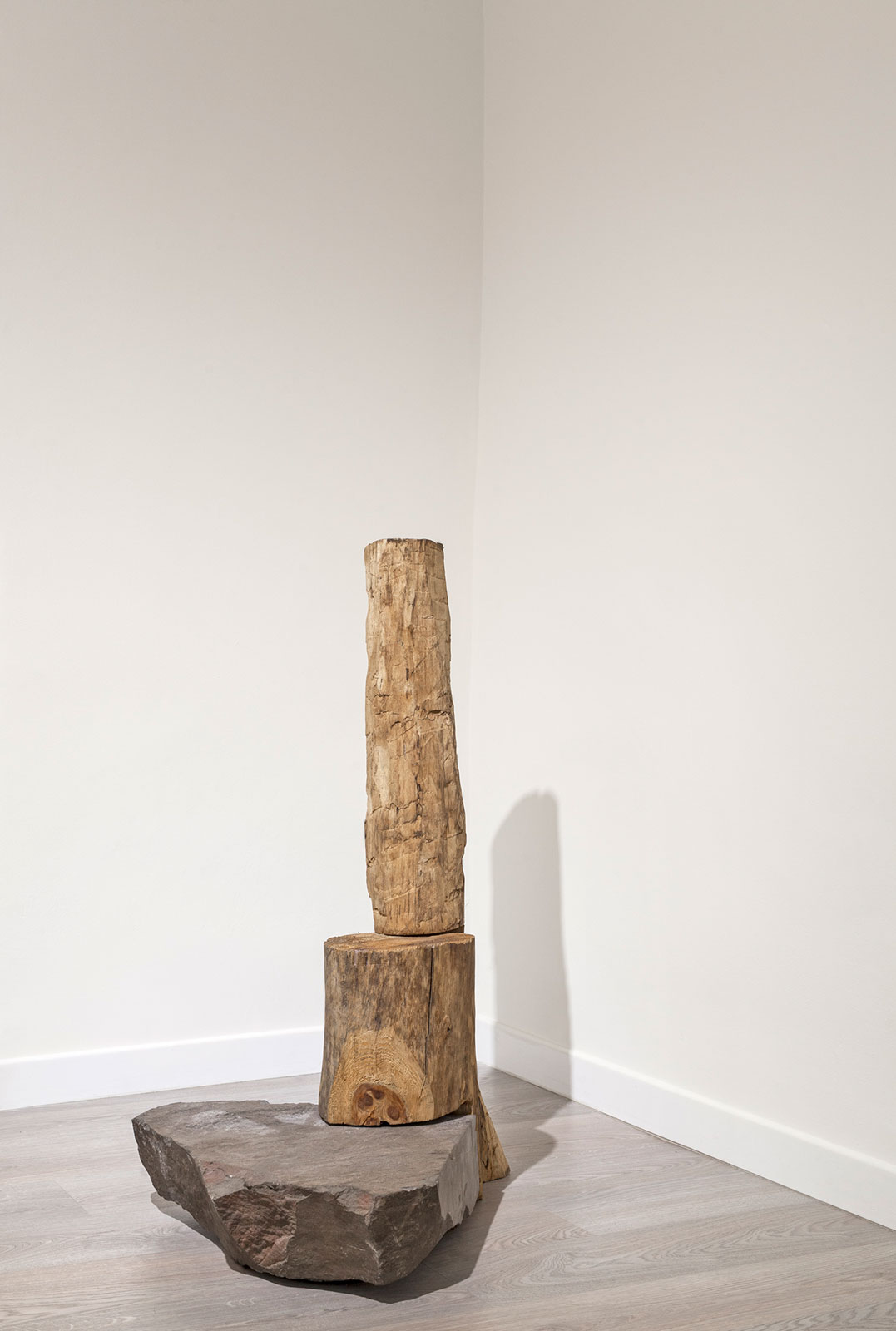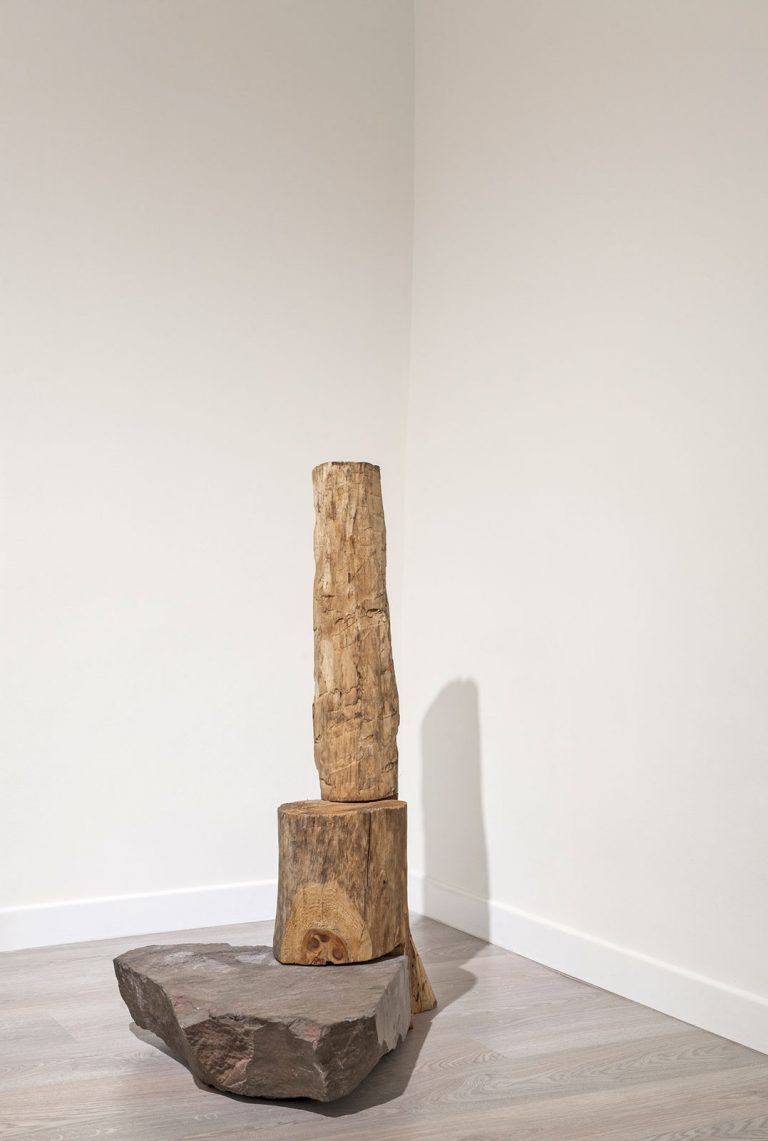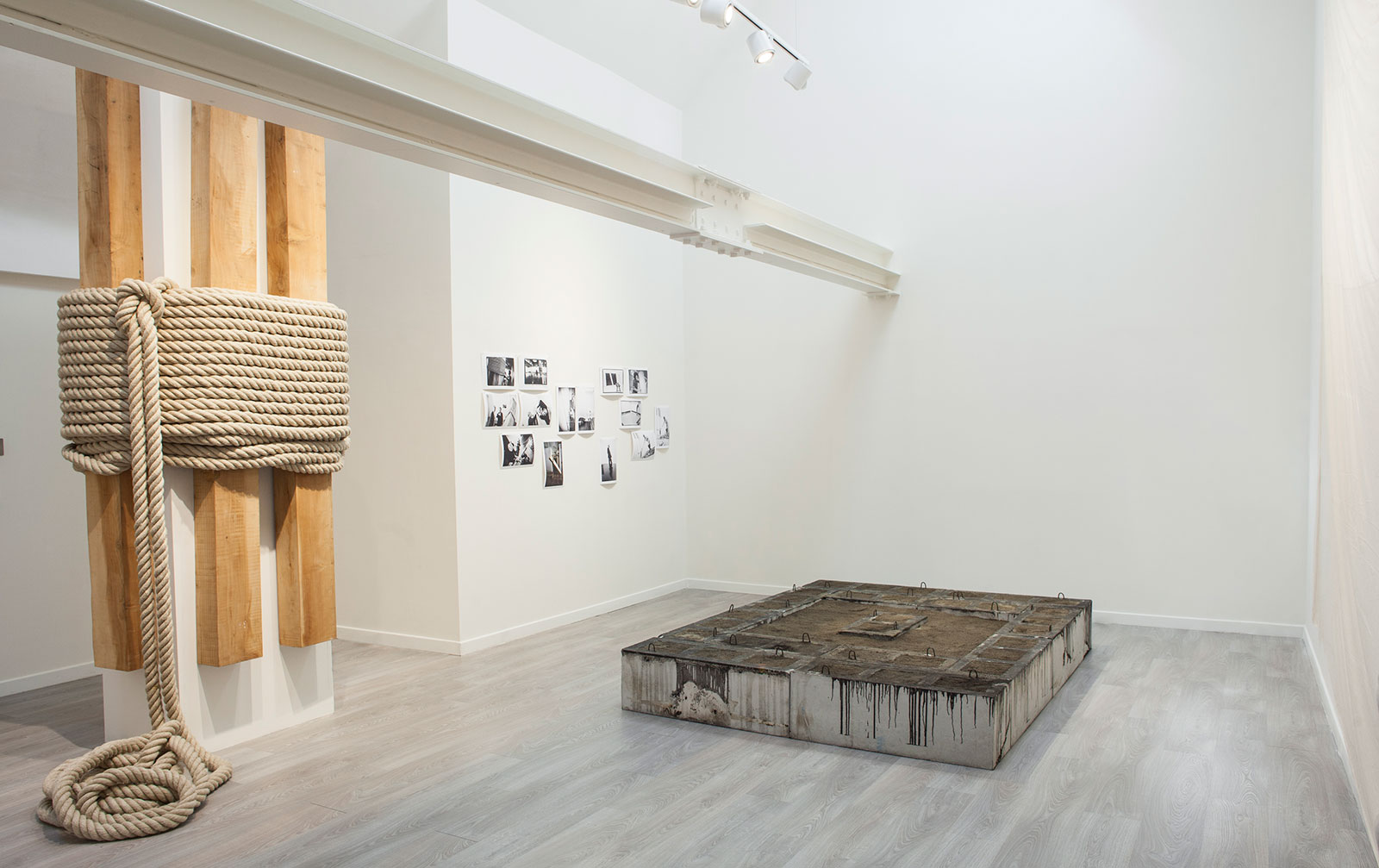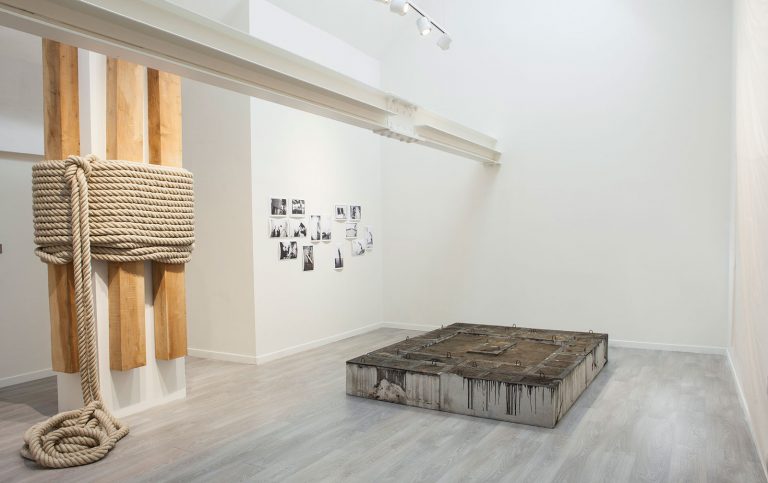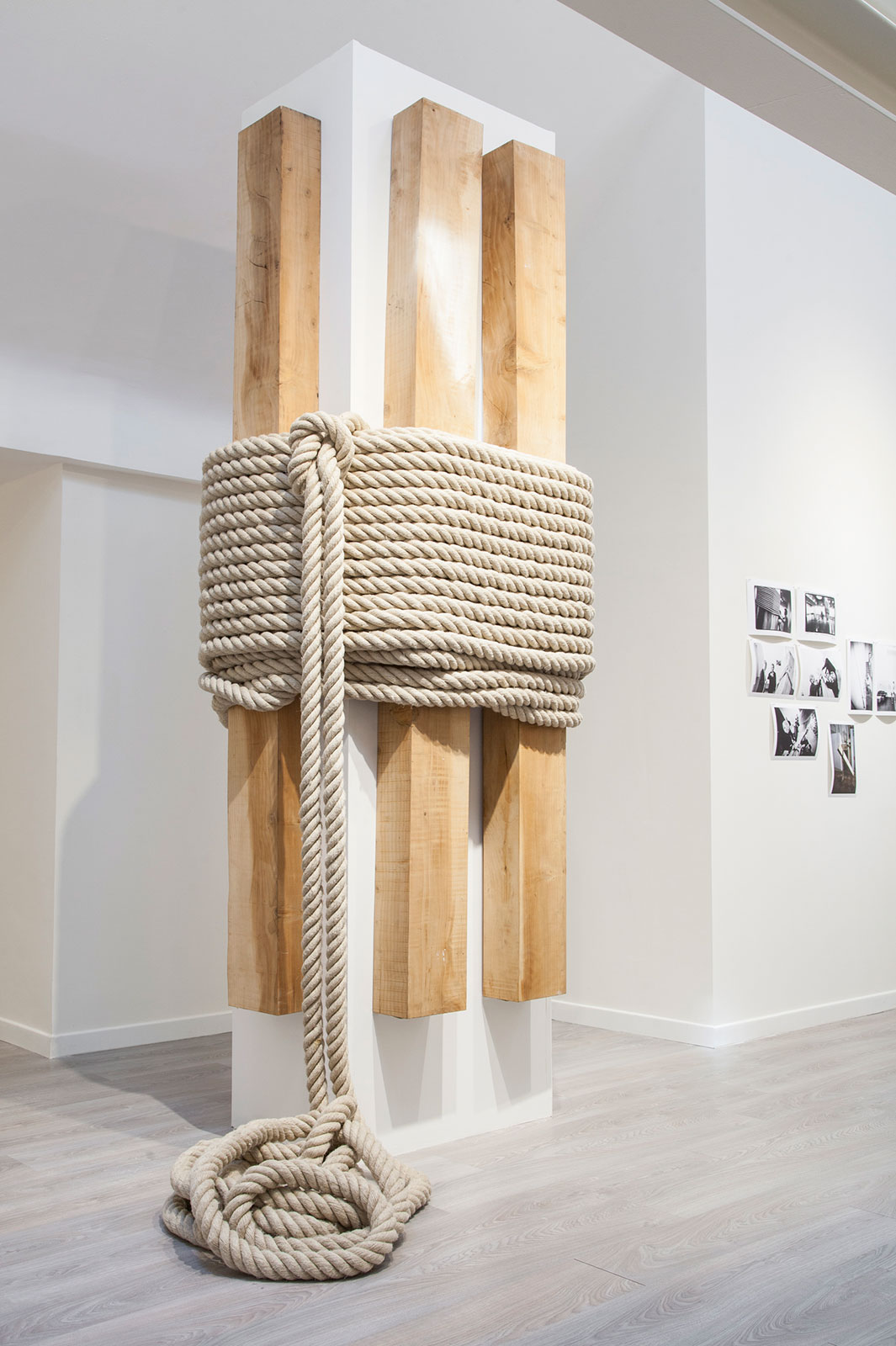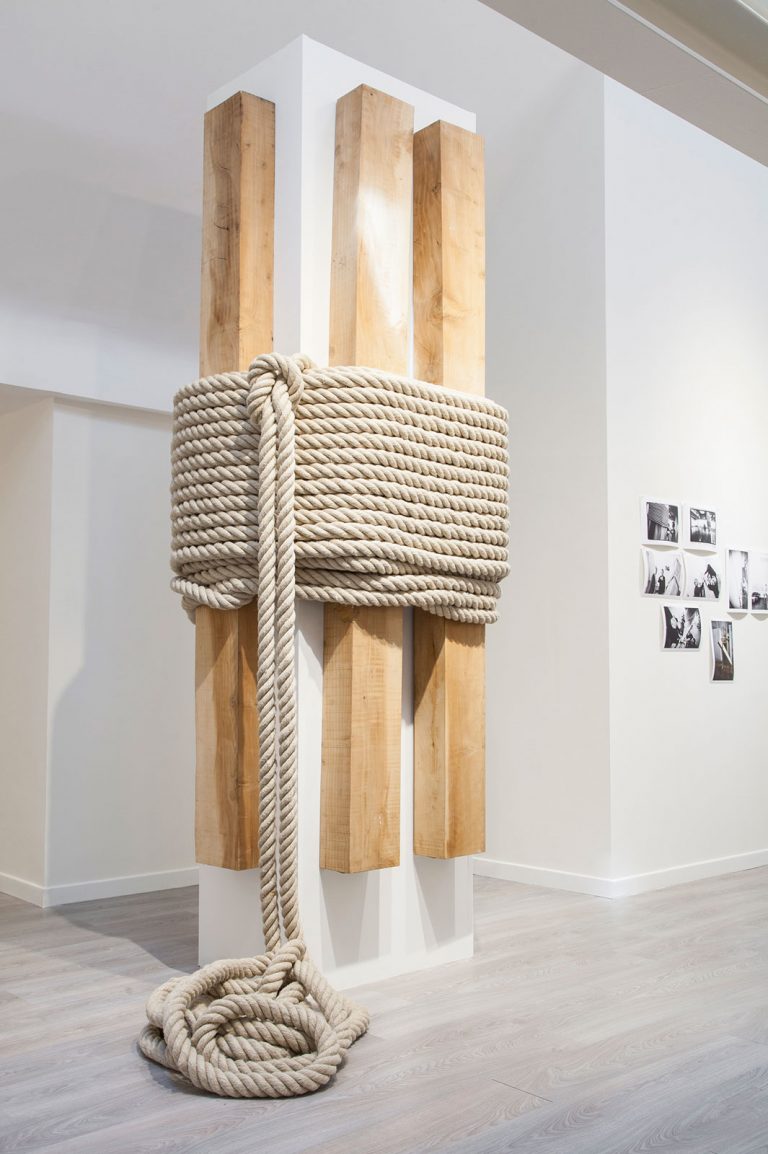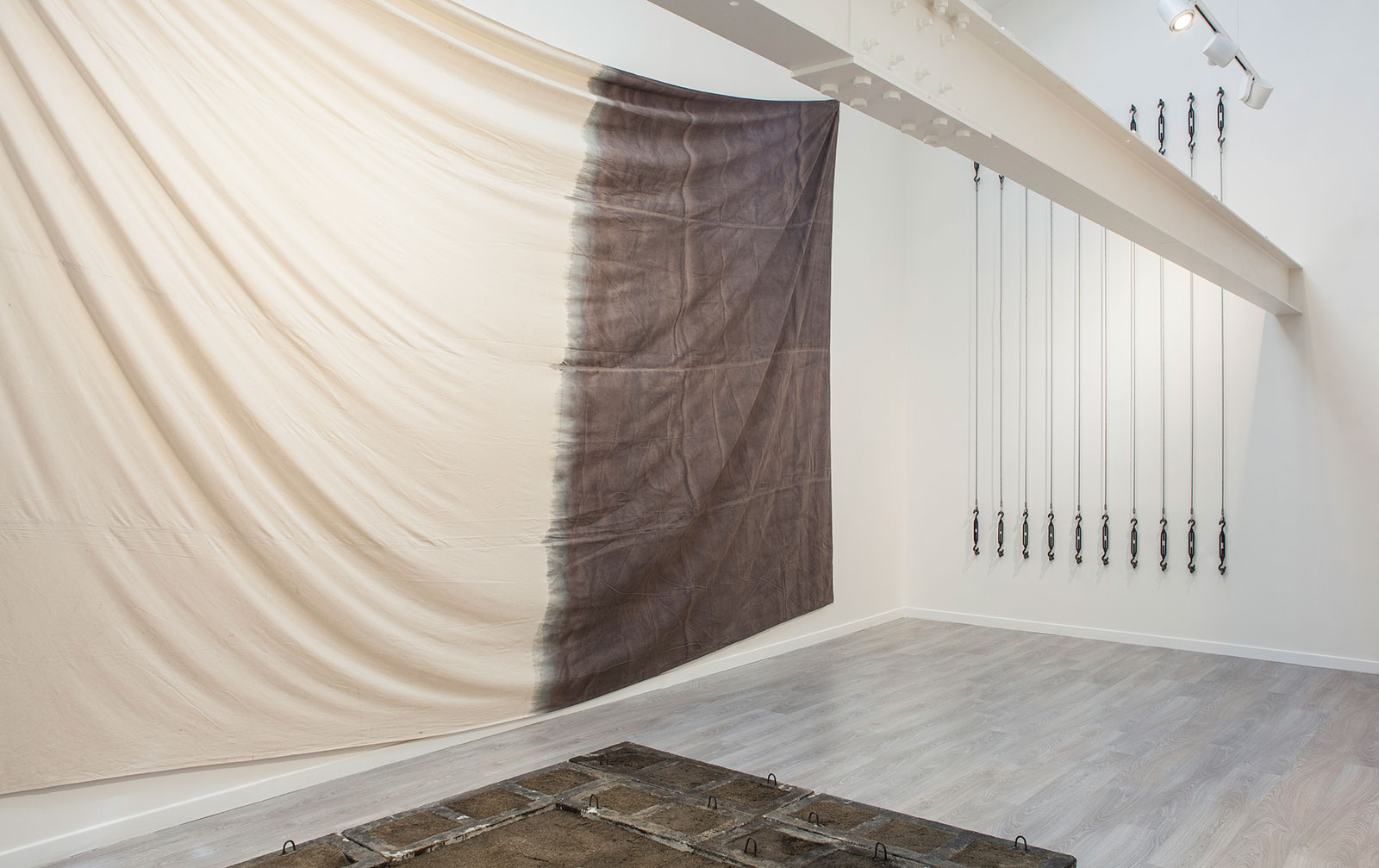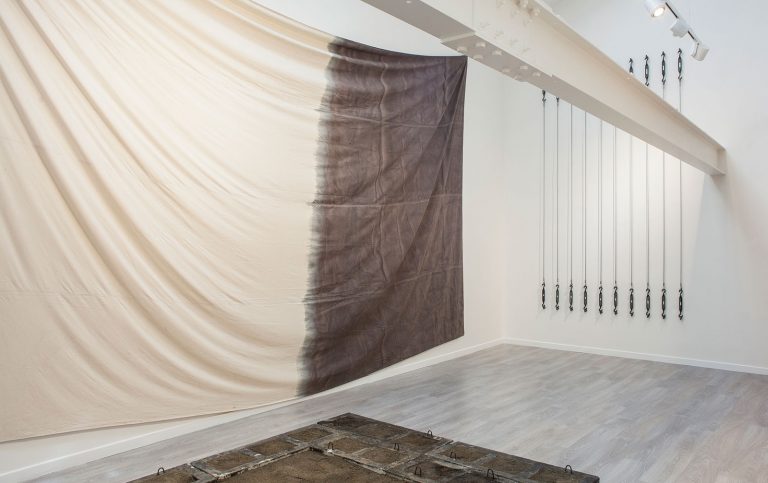 Installation view
© 2019 Cardi Gallery. Photo: Gordon Roland Peden.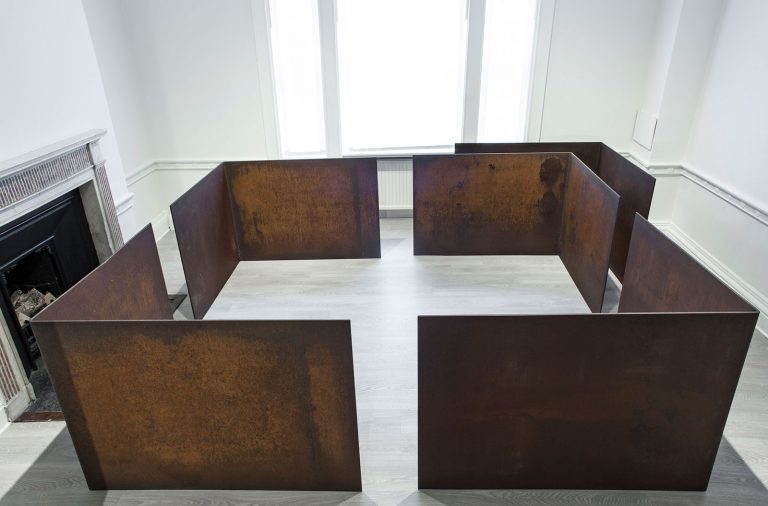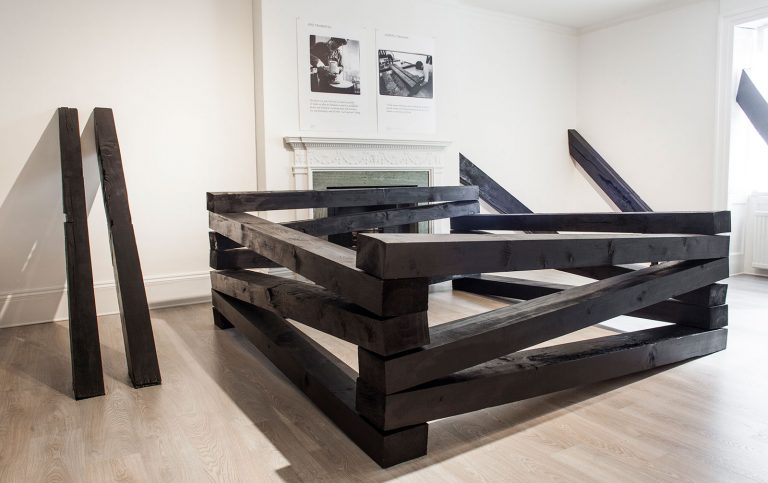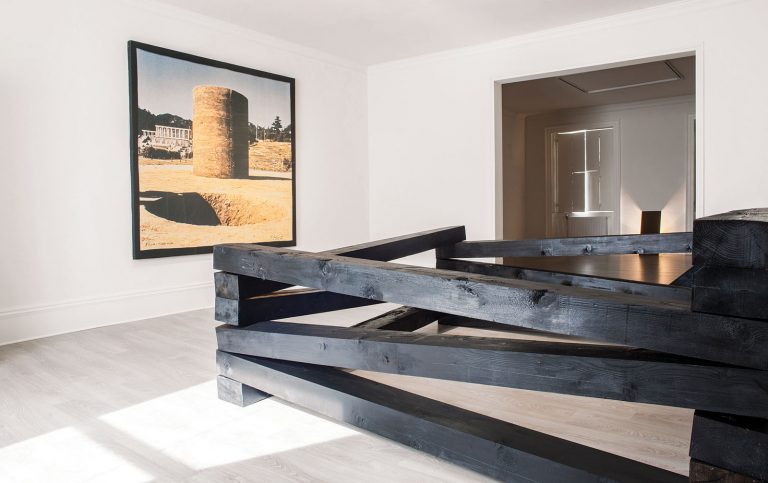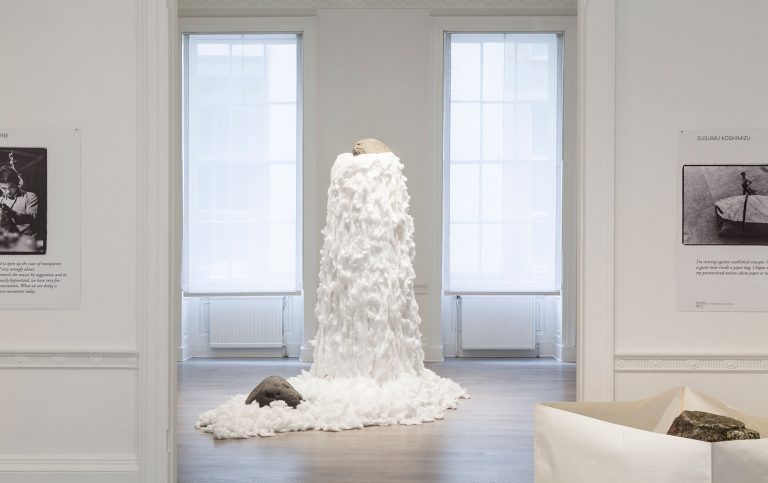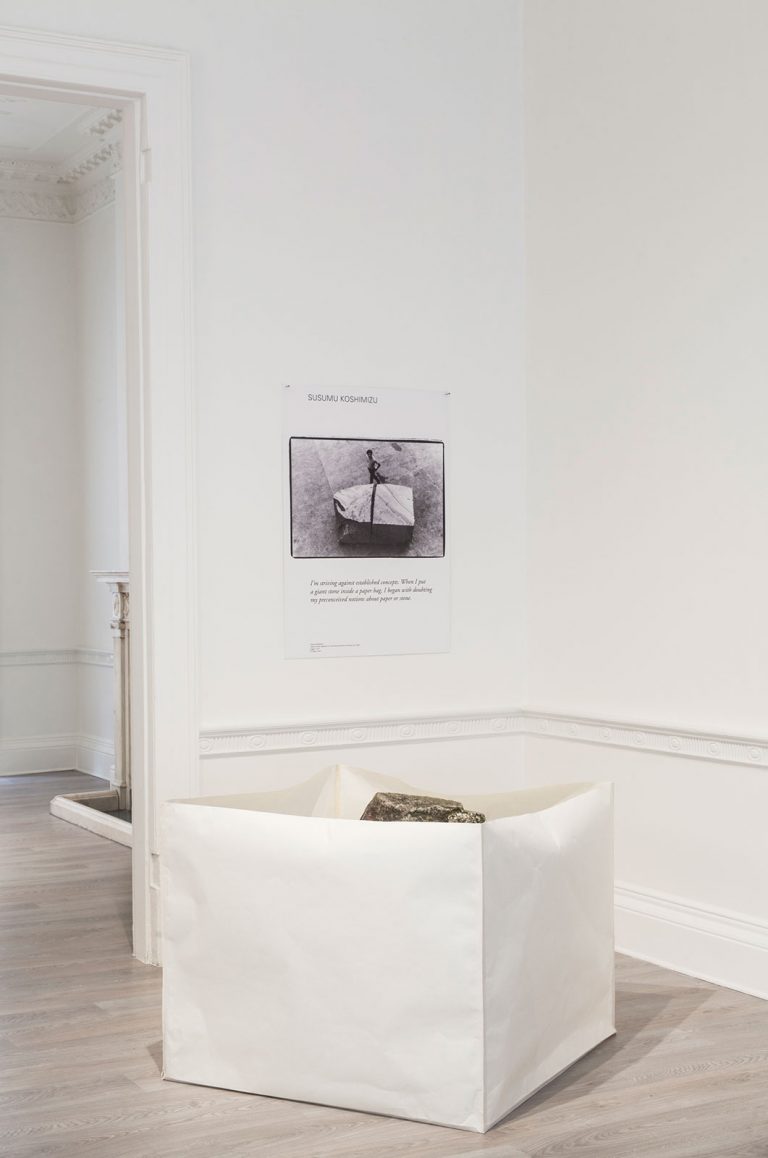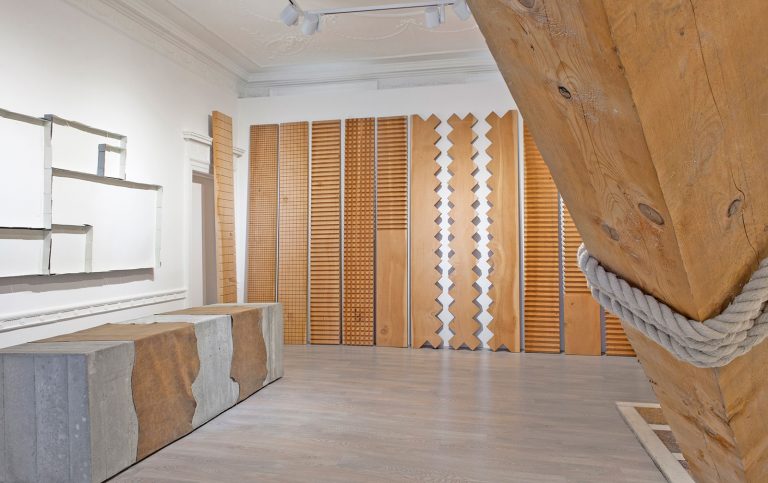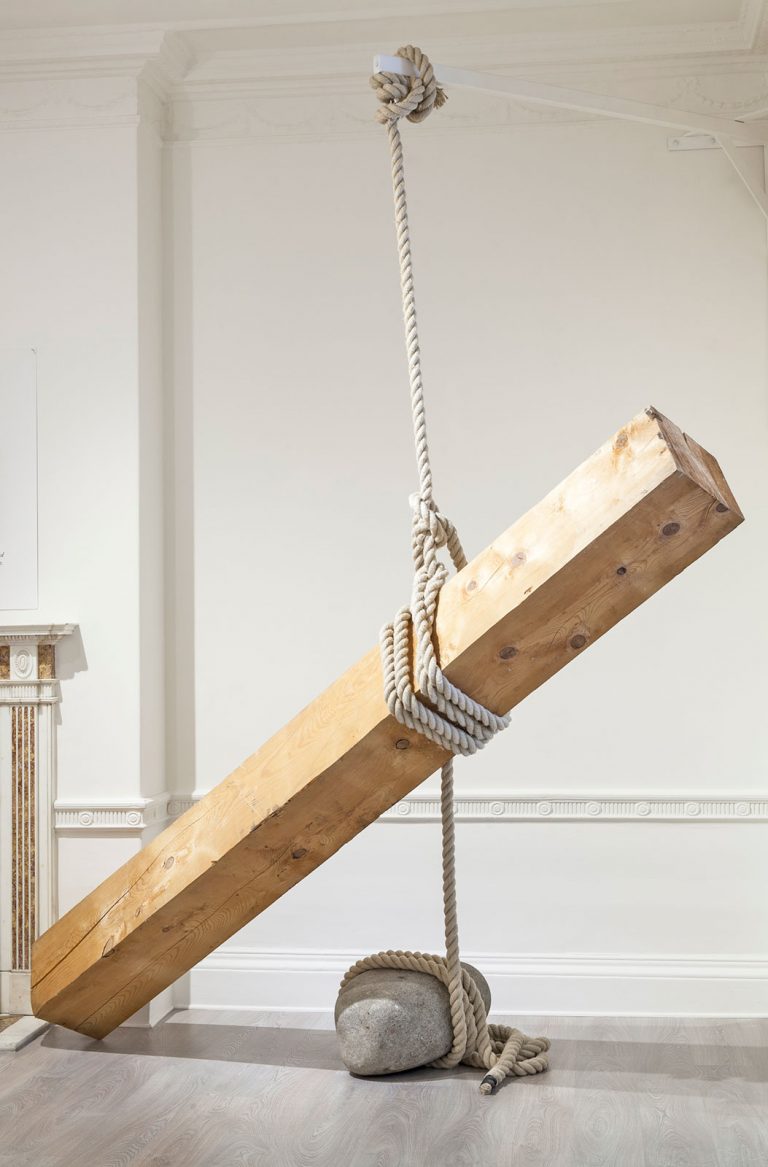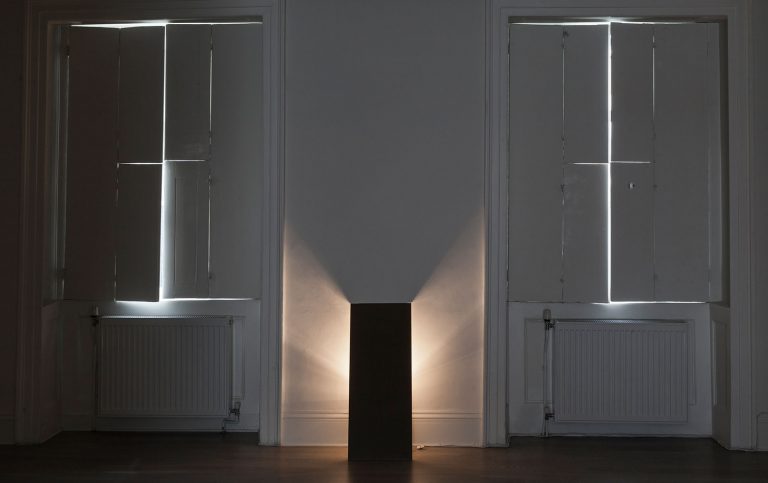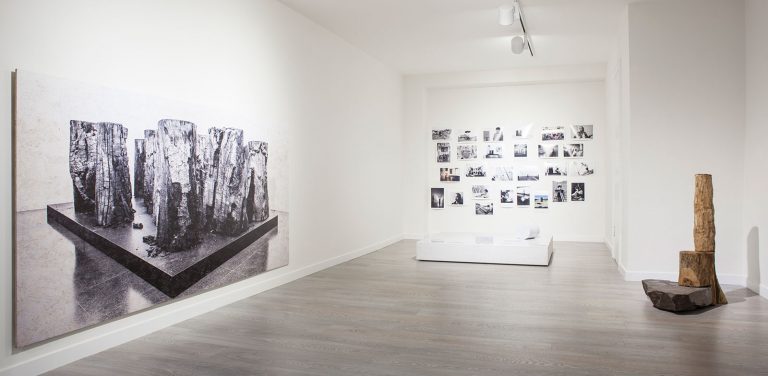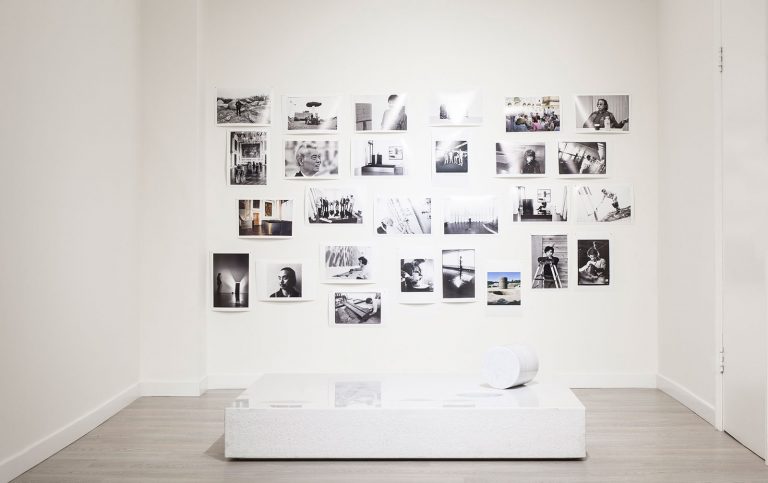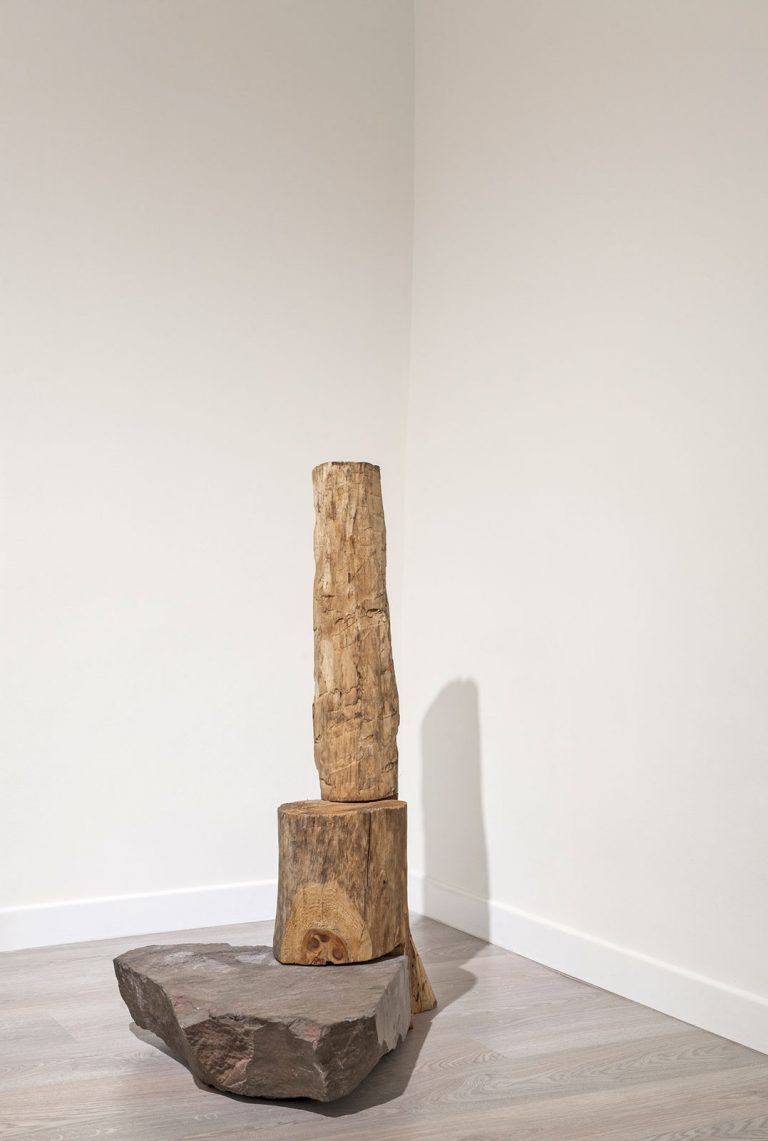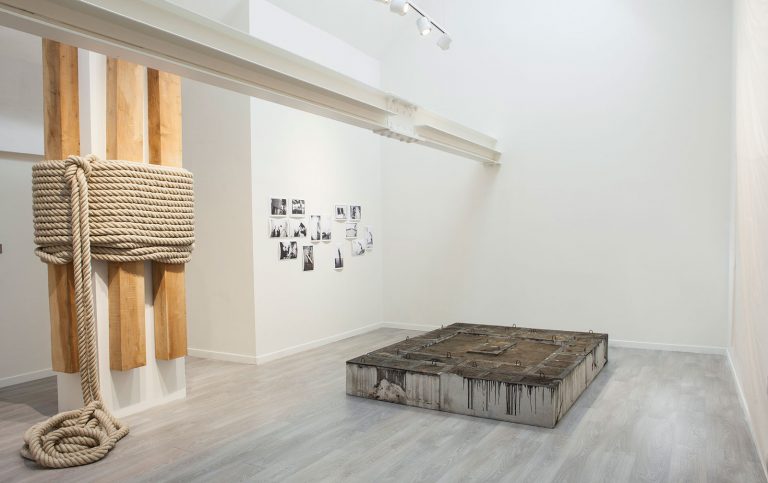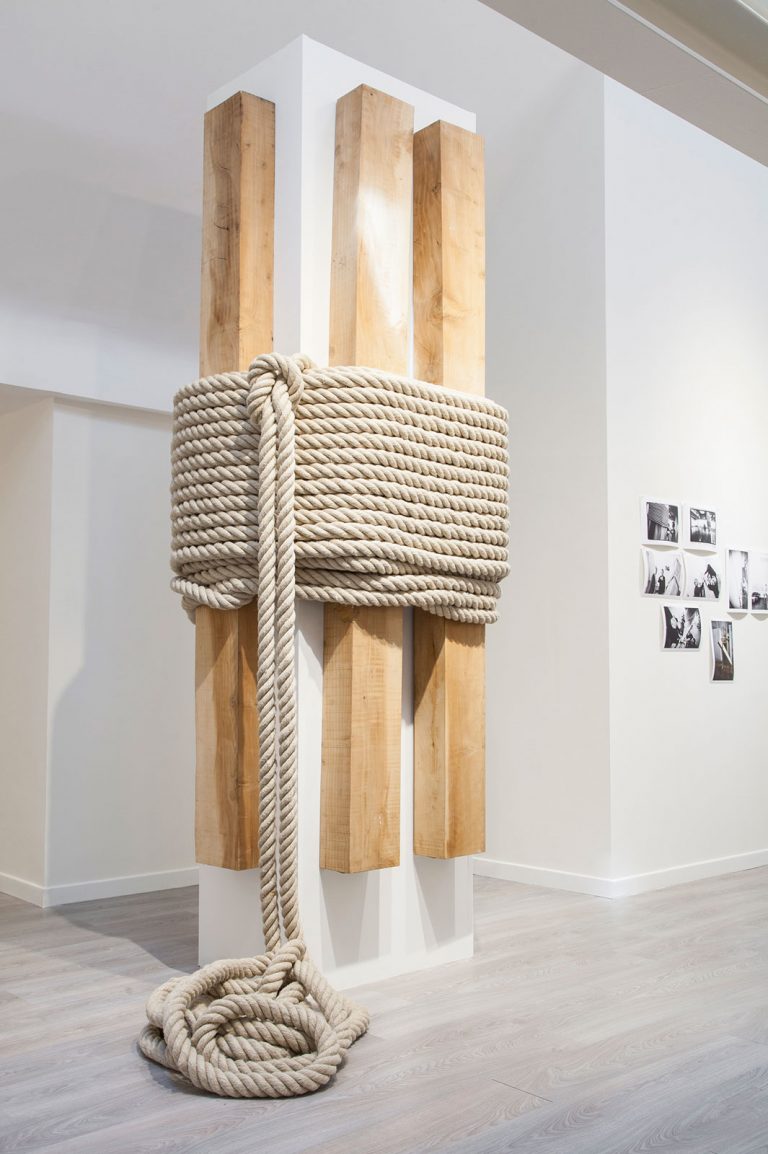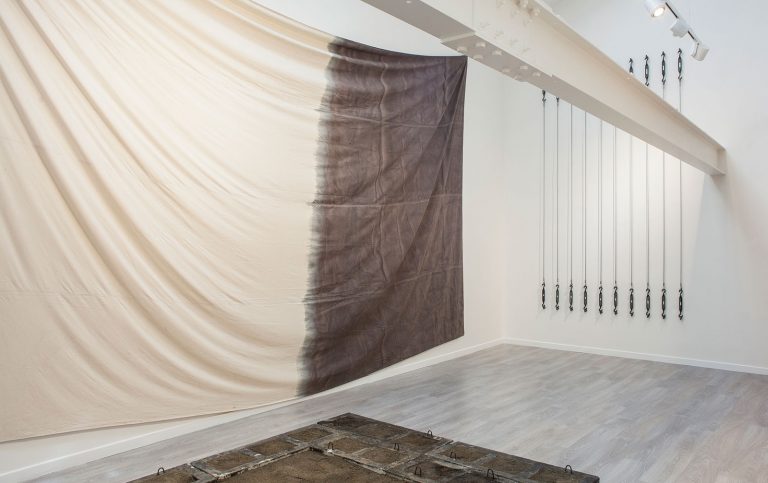 About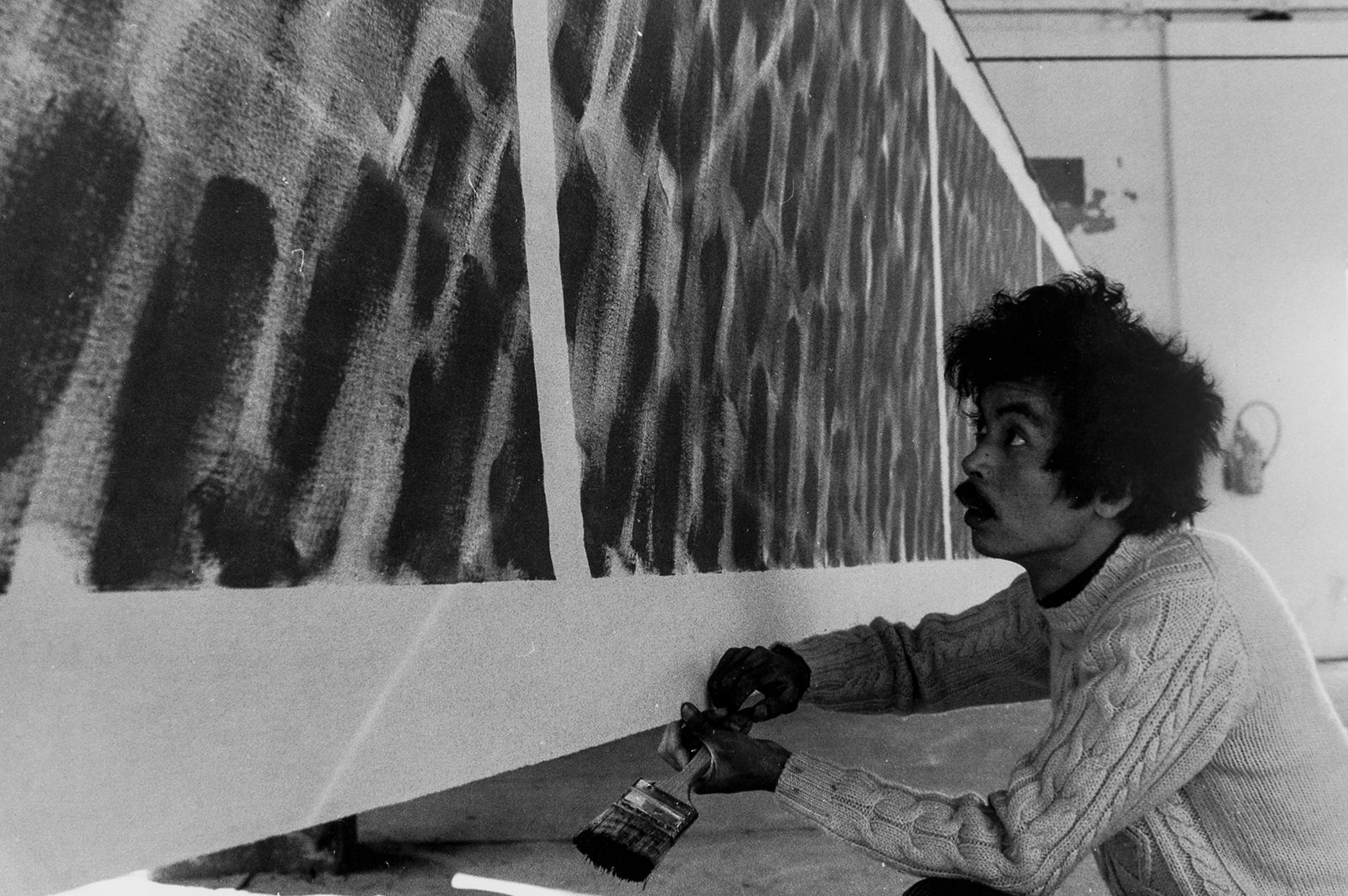 Katsuro Yoshida, Red, Canvas, Electricity etc.. Solo exhibition, Shirota Gallery, Tokyo.
© 2019 Cardi Gallery. Photo: Shigeo Anzaï.
Cardi Gallery London is proud to present 'Tribute to Mono-Ha', an anthology exhibition dedicated to the pioneering Japanese movement Mono-ha, introducing the London public to seminal works by artists Koji Enokura, Noriyuki Haraguchi, Susumu Koshimizu, Lee Ufan, Katsuhiko Narita, Nobuo Sekine, Kishio Suga, Jiro Takamatsu, Noboru Takayama and Katsuro Yoshida. Eighteen works produced between 1968 and 1986, often of monumental size and shown for the first time in the United Kingdom, will inhabit the Georgian townhouse. The exhibition is curated by Davide Di Maggio and completed by a rich display of rarely seen archival photographs and videos, illustrating the history of the movement.
Mono-ha ("The School of Things") emerged in 1968 Tokyo as one of a number of networks engaged in radical counter-art practices of non-making that characterized the post-war Japanese artistic discourse, such as the Gutai group in the '50s, the Neo-Dada Organisers and Hi-Red Center in the early '60s. The young artists of Mono-ha never formalized into a group devoted to a fixed doctrine or manifesto: they were a polyphony of artistic voices maintaining their own distinctly personal ways of working, while sharing similar concerns. Although some of them were directly engaged in critical conversations, writing or even working together (Yoshida and Koshimizu were instrumental to the design and execution of the seminal piece of Mono-ha: Sekine's Phase – Mother Earth, a 2.6-metre-high and 2.2-metre-wide cylinder of dirt next to an identically shaped hole in the ground shown at 1968's Contemporary Sculpture Exhibition in Kobe), or often showed alongside one another at Tokyo galleries between the end of the '60s and the early '70s, these artists never organized Mono-ha exhibitions;; their works were often displayed alongside those of non-Mono-ha artists in museum shows.
Until World War II Japanese Modernism had presented a local version of all major Western art movements;; the introduction of new trends and styles permeating from the West having been injected with native sensibility since the Meji period (1868-1912). The aftermath of the conflict saw the development of a new web of international relations and alongside it, a larger influx of Western art especially from France and the United States. The reconstruction process was rapid: from a defeated country rising from the ashes of its nuclear trauma, Japan quickly transformed into an industrial, strongly urbanized nation. The individual's awareness of the self completely dismantled, this new expanding Japan required a reconstruction able to entirely redesign and reaffirm ideologies, philosophies and principles that the individual stands for, in a novel way aligned with the changing times.
The second half of the '60s, was a site of animated discussions in the political and cultural arenas: from the student movements' yearning for radical reform, to the desire of redefining the country's identity and position on the world's map. Mono-ha artists – many still studying at Tokyo's Tama Art University at the time – embarked in a quest for the essential. Turning to Taoist philosophy, they embraced the notion that perception should be freed of names and concepts, to allow things to be seen as they are when removed from their ordinary context. In an effort to revitalize art, they saw a projection of selfhood in Modernist self-referential art and in those prepared artist's materials art had relied upon, which they rejected.
By starting at the level of thing (Mono) and matter, these artists found stimulation in the power of reality inherent in the very existence of things. Having stripped away the concepts related to specific things and materials, they revealed a new world of meaning through their explorations of the essential, creating a new formal vocabulary where the artwork is involuntarily, metaphysically transformed into one single signifier through a process of abstraction coinciding with the physical presence of things. Rejecting the traditional artist's materials, they turned to simple, widely available natural and industrial ones which were embedded in their contemporaneity (cloth, rocks, wood, paper, rope, metal, cotton, glass, etc.). They presented them almost plainly, essentially unadulterated by their interventions.
In Mono-ha, ordinary things are presented in extraordinary ways, materials traditionally seen as incompatible juxtaposed, limits of geometry defied. Never self-referential nor self-contained, they exist – as the Tokyo-based Korean philosopher and key Mono-ha artist Lee Ufan defined them – as encounters: relationships amongst materials (kai), relationships between things and other things in space, relationships between things and the body and more broadly, between man and matter (natural and man- made). Mono-ha juxtapositions of things and matters not only challenge perception but also corporeality: they are places of immediate encounter within the context of an ever-evolving social realm tainted by ruthless development and industrialization at the expense of nature, at once sites of both poetic and political concern.
Although Mono-ha created an original new vocabulary, its recognition as truly one of the driving forces of Japanese post- war art production begun only in the early '90s, first as an influence on Japanese artists and later in the West, where it was seen as a critically-engaged movement thanks to the contemporary relevance of its language and themes, so deeply linked to both nature and industry, as well as for its similarities with Arte Povera. Represented in major international collections (Tate Modern, MOMA New York, etc.) Mono-ha has been the subject of significant retrospective exhibitions across Europe and the USA since the mid '90s, amongst which: Asiana (Palazzo Vendramin Calergi, 1995); Mono-ha: School of things (Kettle's Yard, 2001); Silence and Time (Dallas Museum of Art, 2011); Requiem For the Sun: The Art Of Mono-Ha (Blum and Poe Los Angeles 2012), Prima Materia (Punta della Dogana at the 2013 Venice Biennale); MONO- HA (Fondazione Mudima, 2015).
CARDI GALLERY | LONDON
22 Grafton Street
W1S 4EX - London - UK
ARTIST
Tribute to Mono-Ha
DOWNLOAD