Kenneth Noland
Selected Works, 1958-1980
January 20 - April 11, 2015
Cardi Gallery Milan
---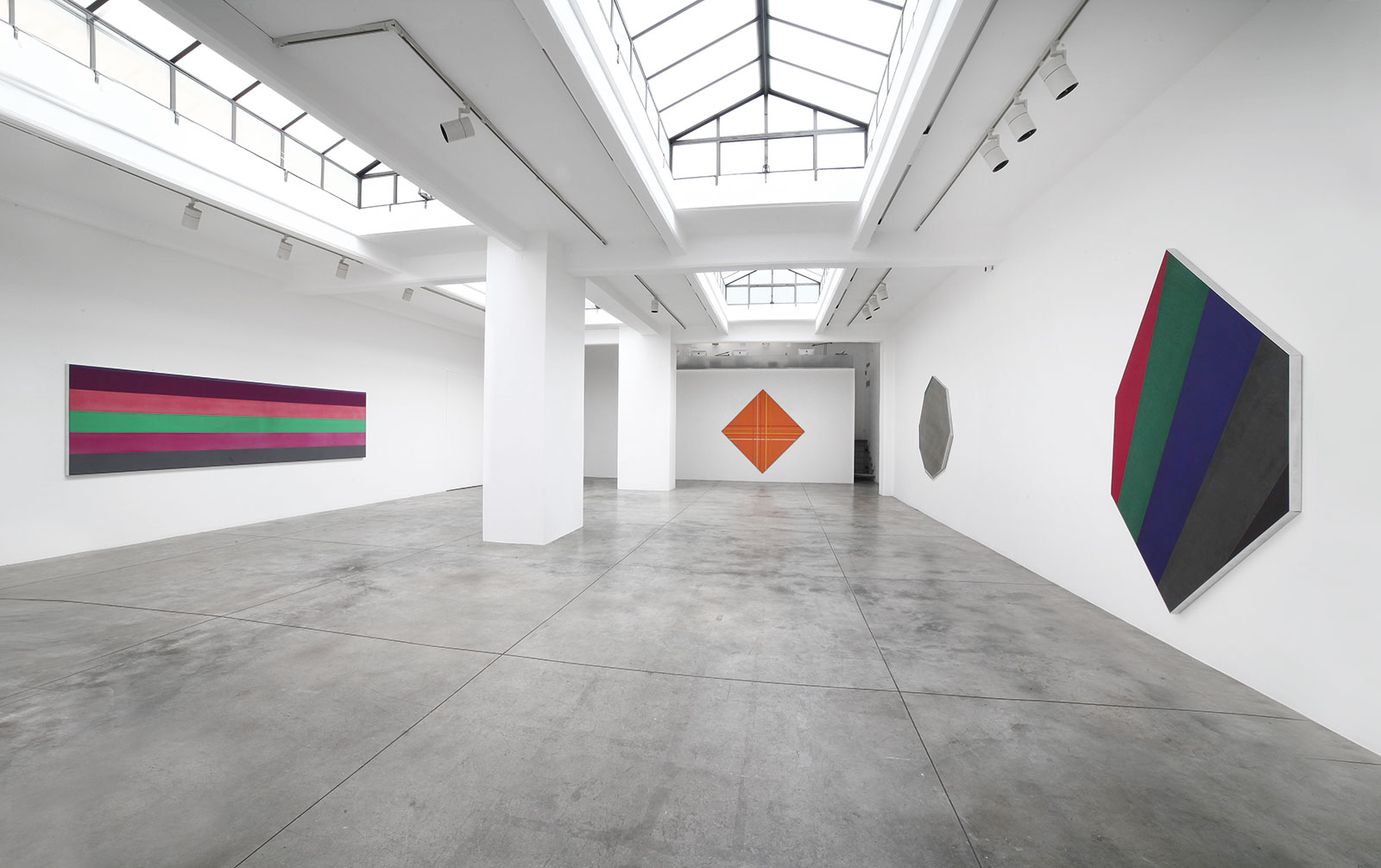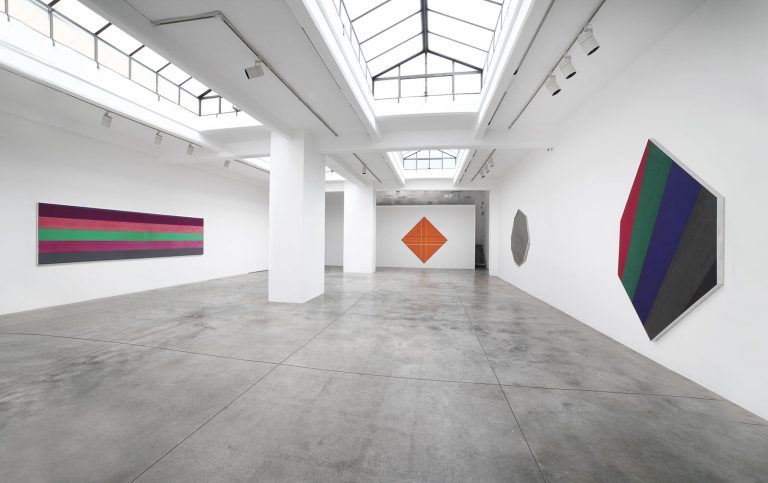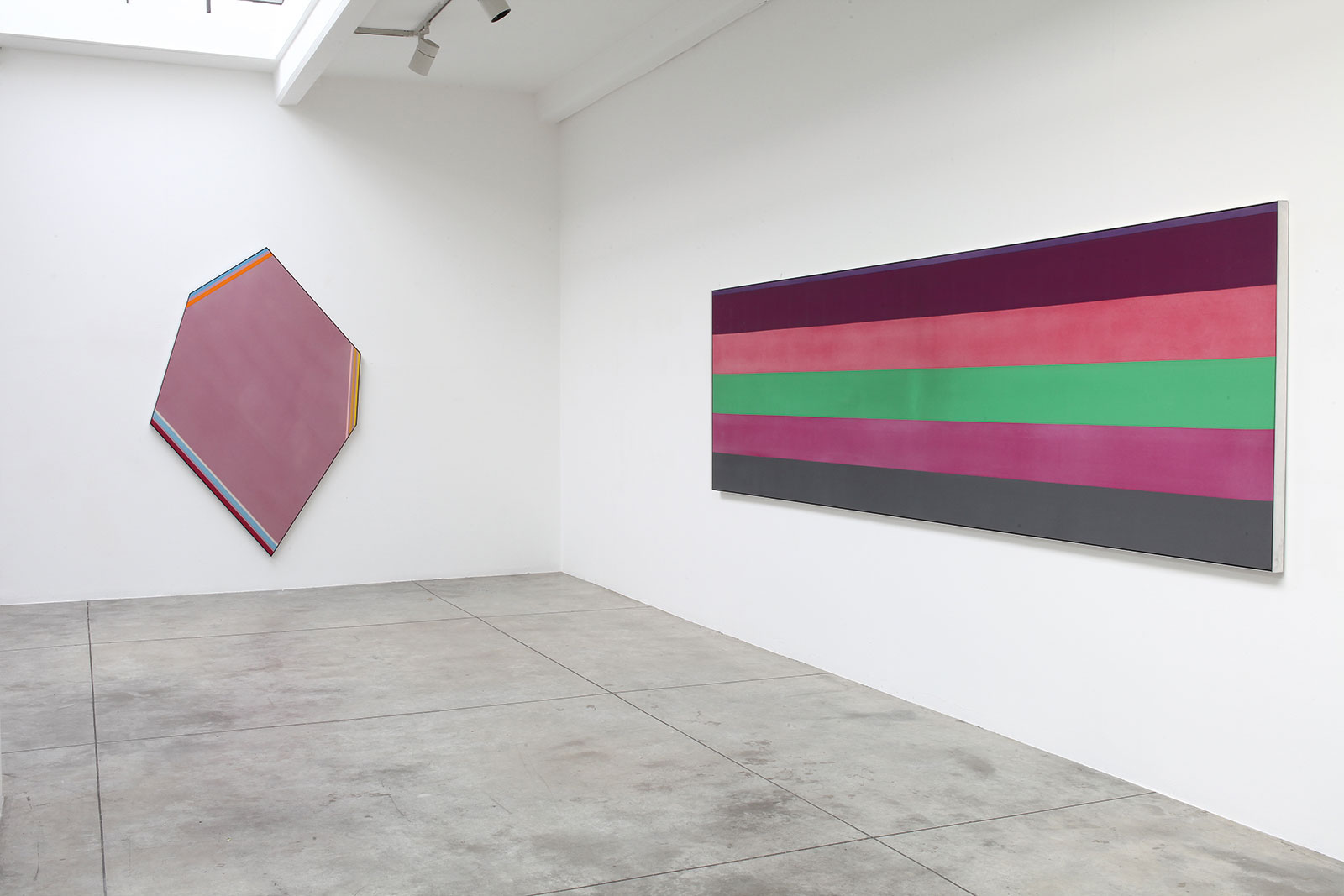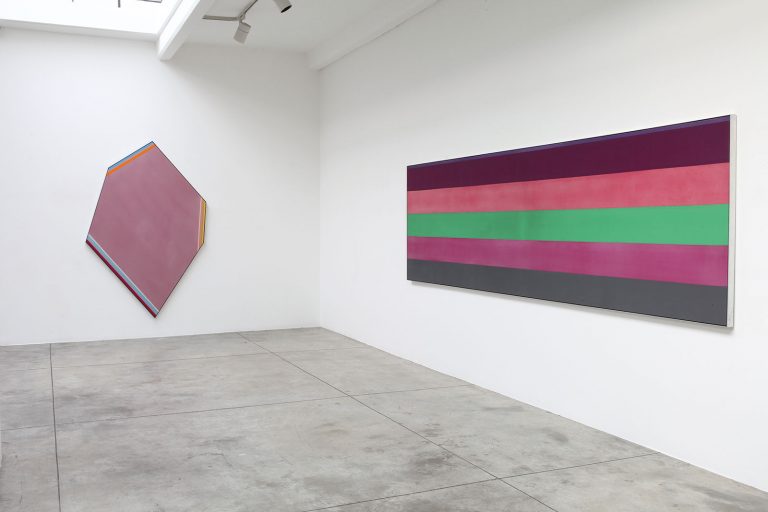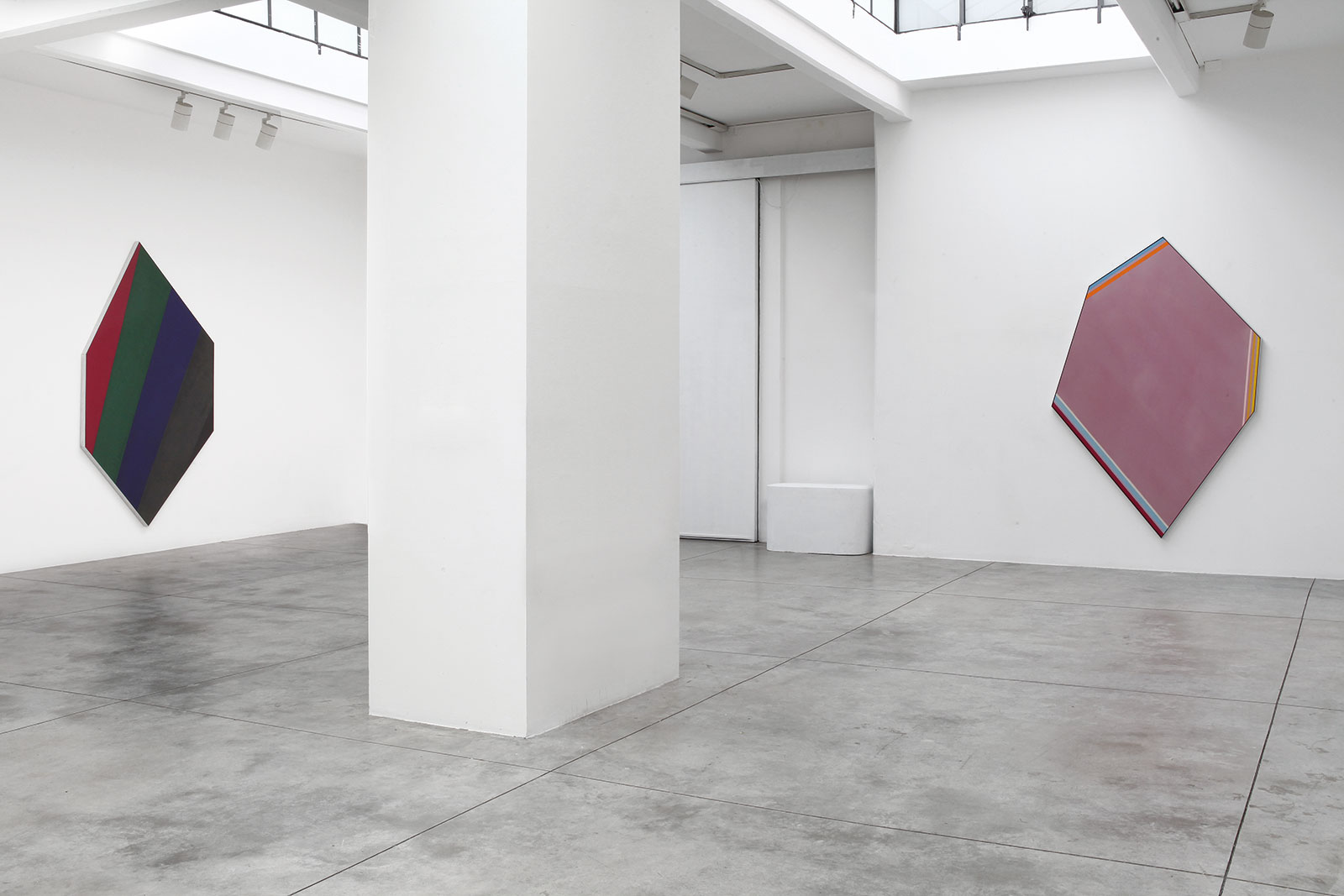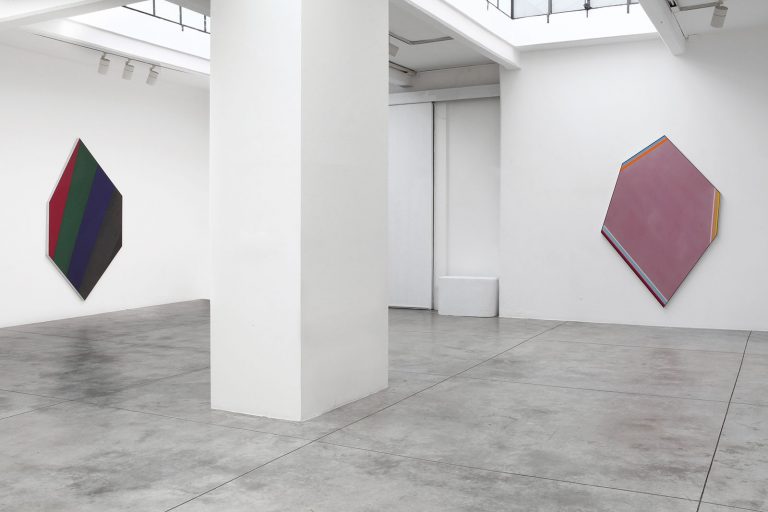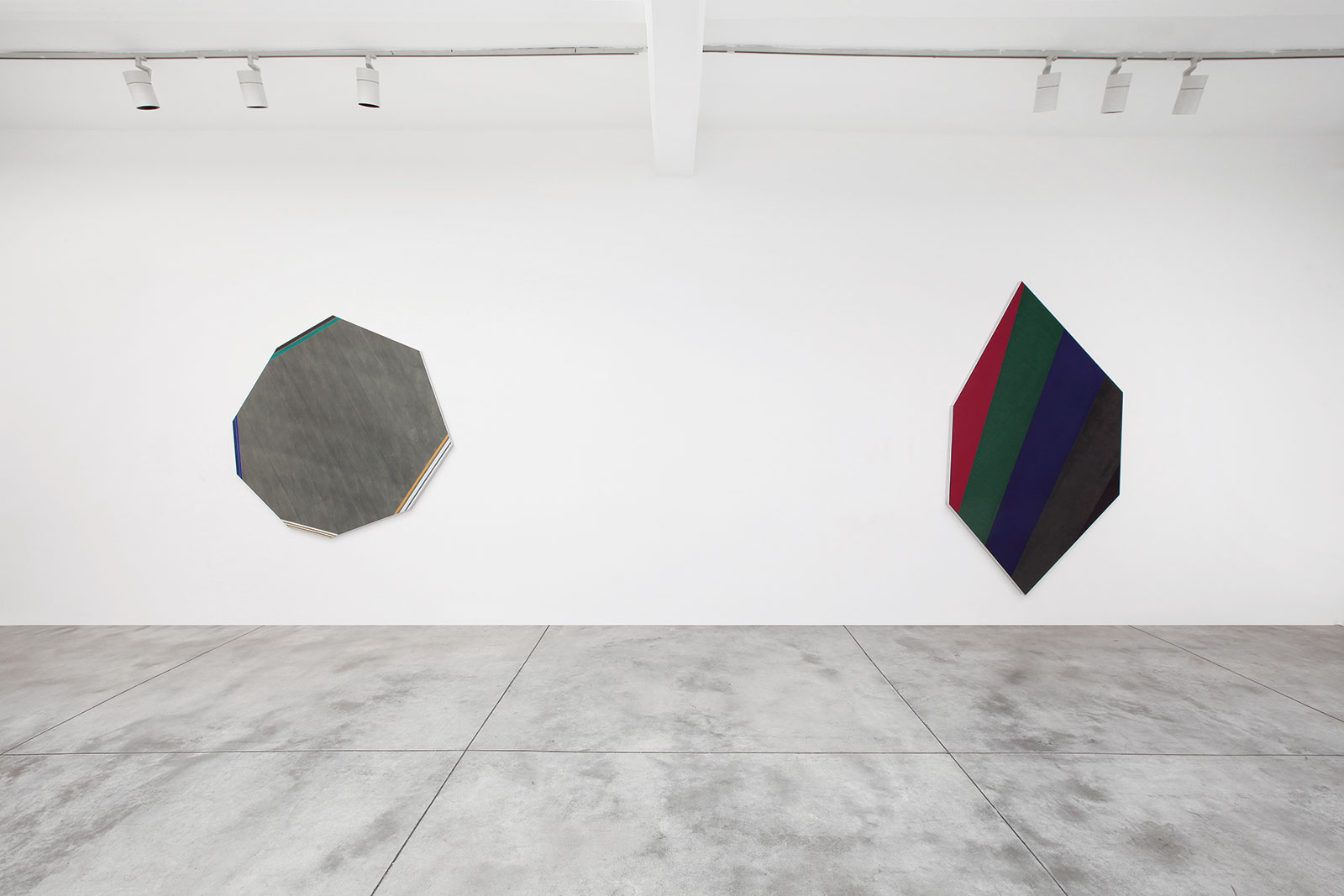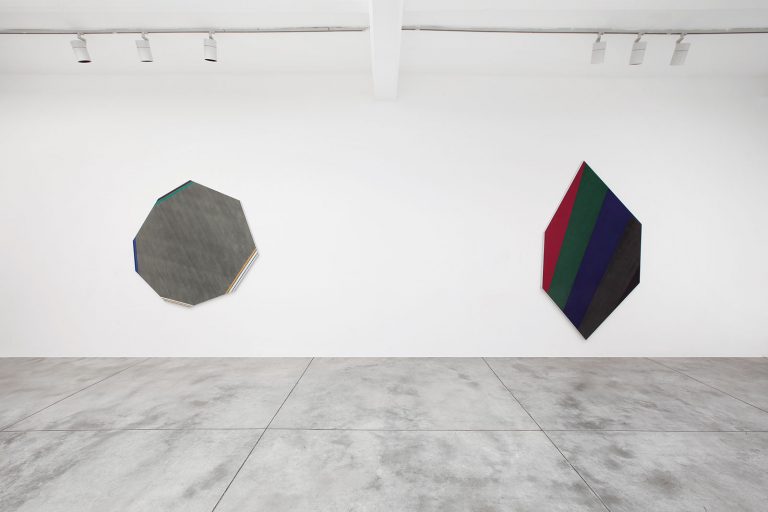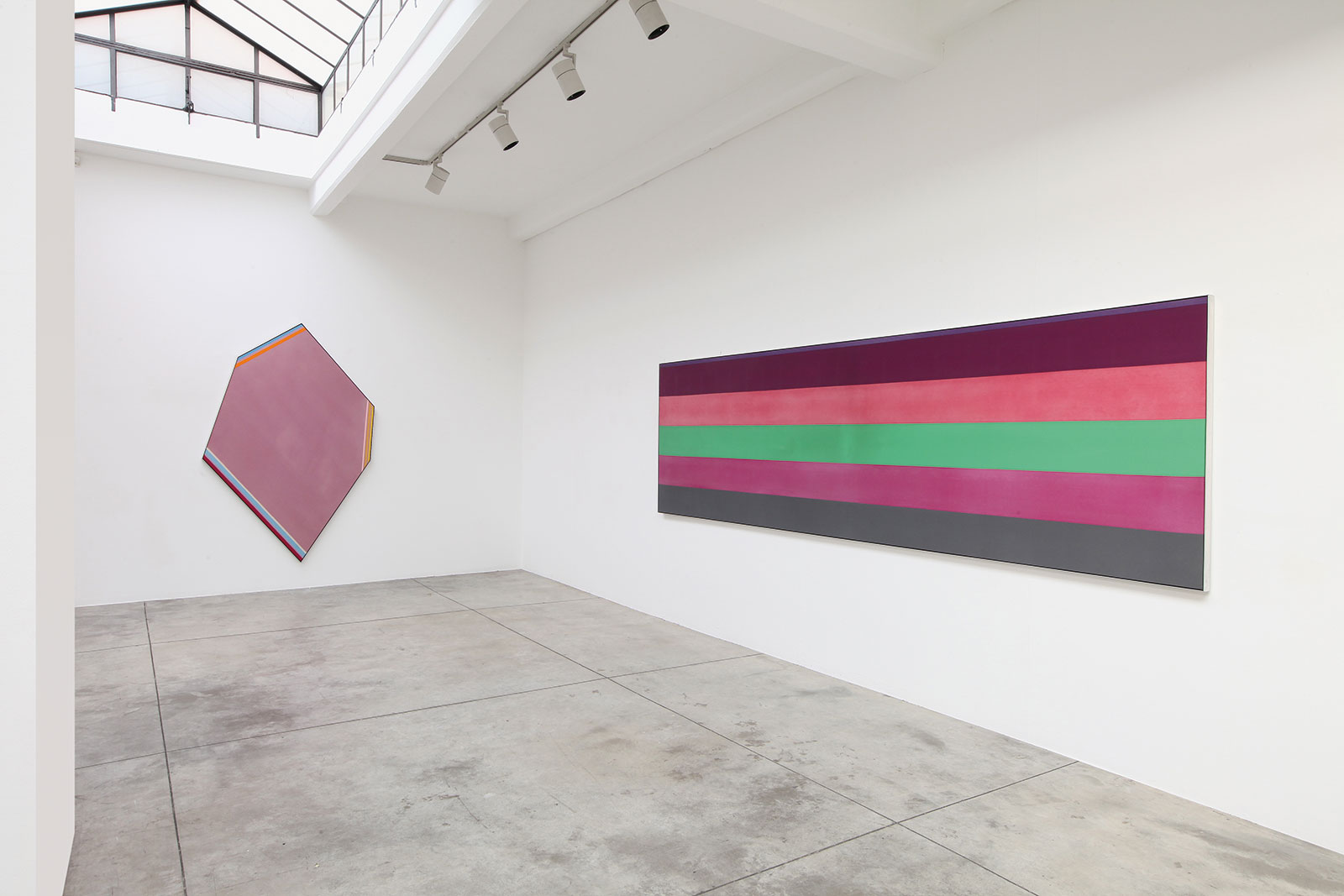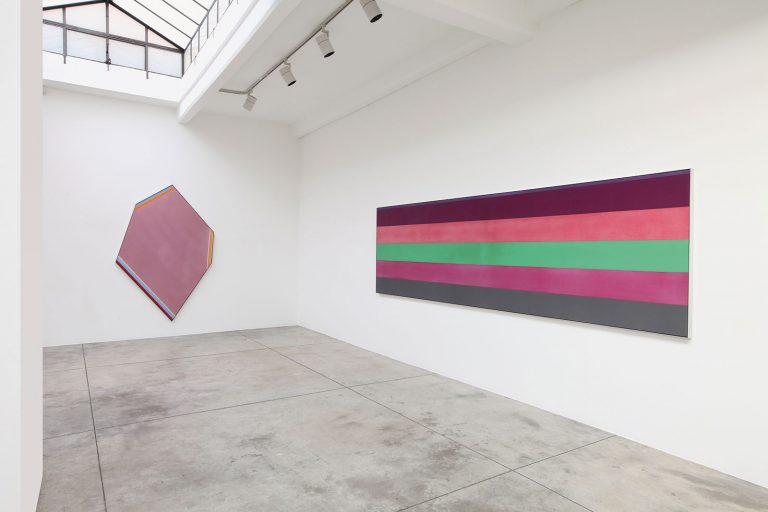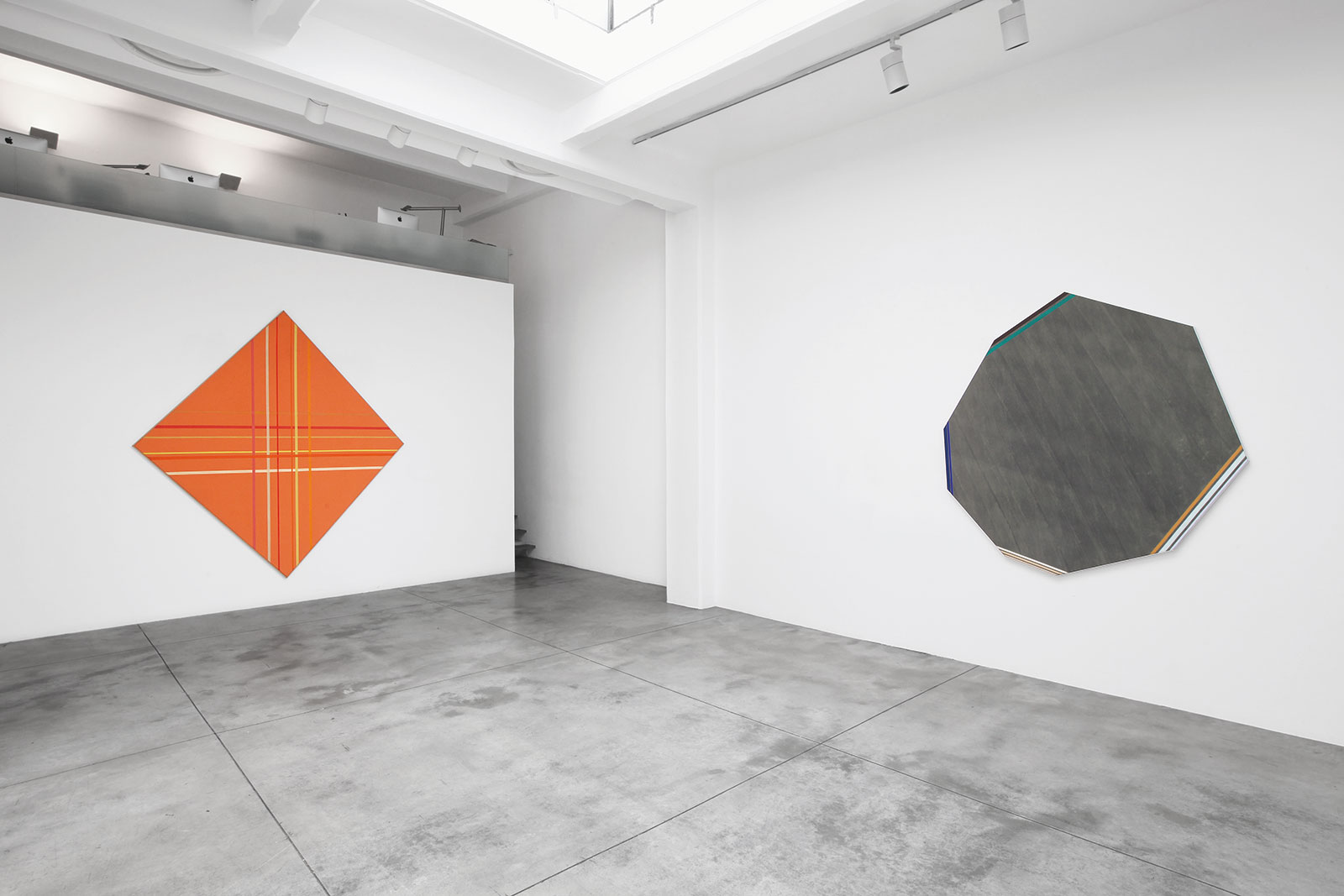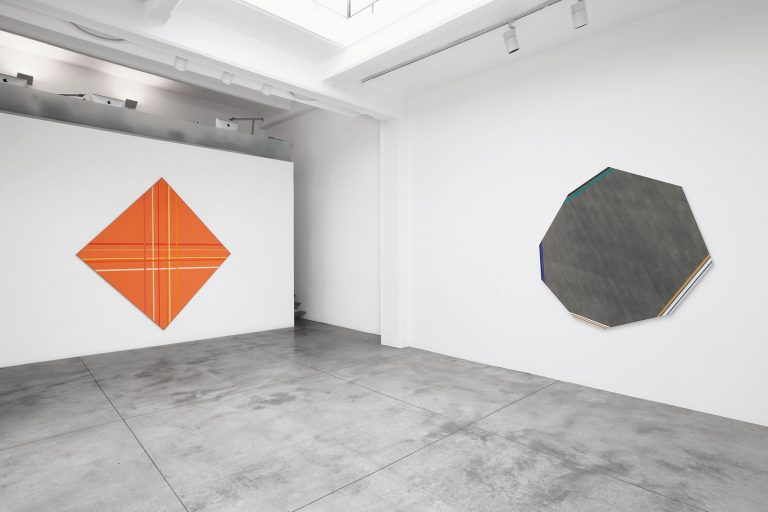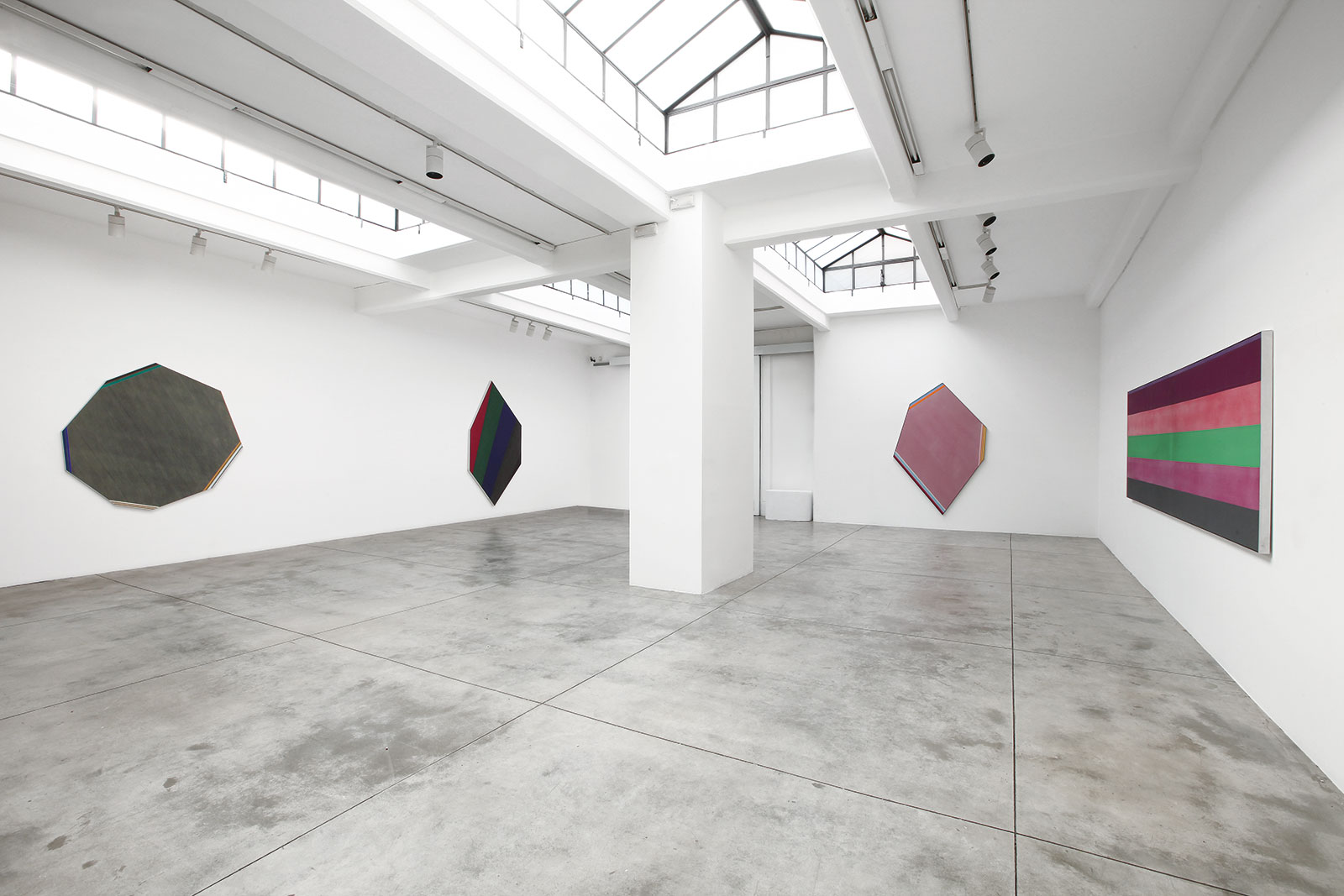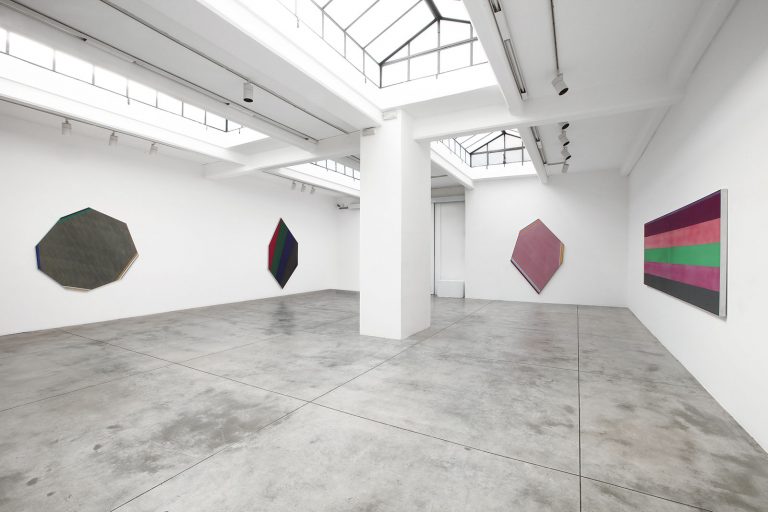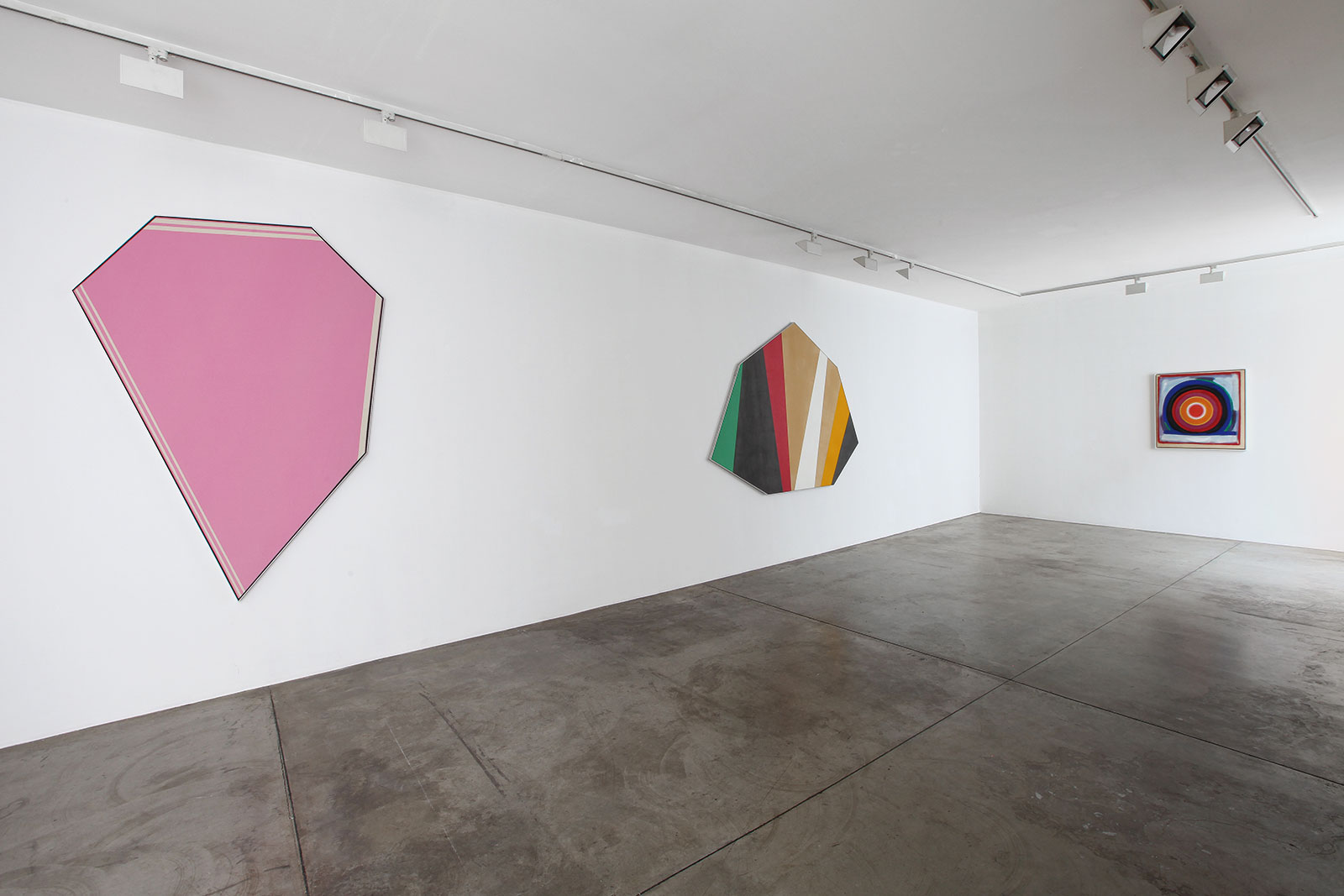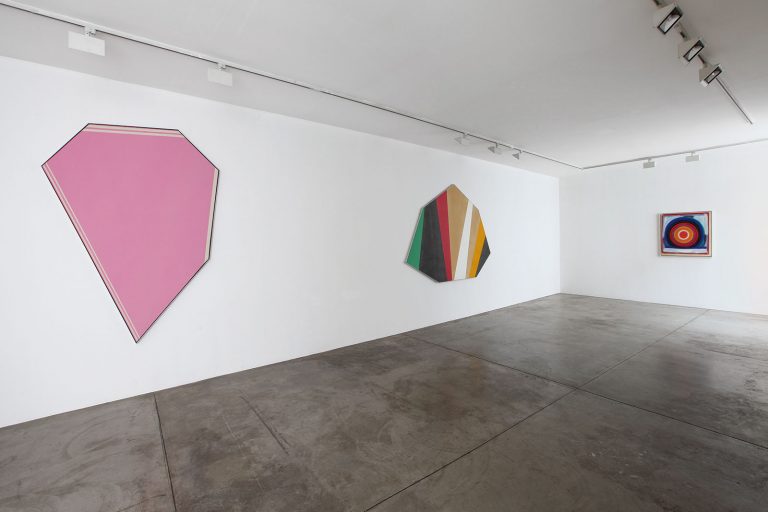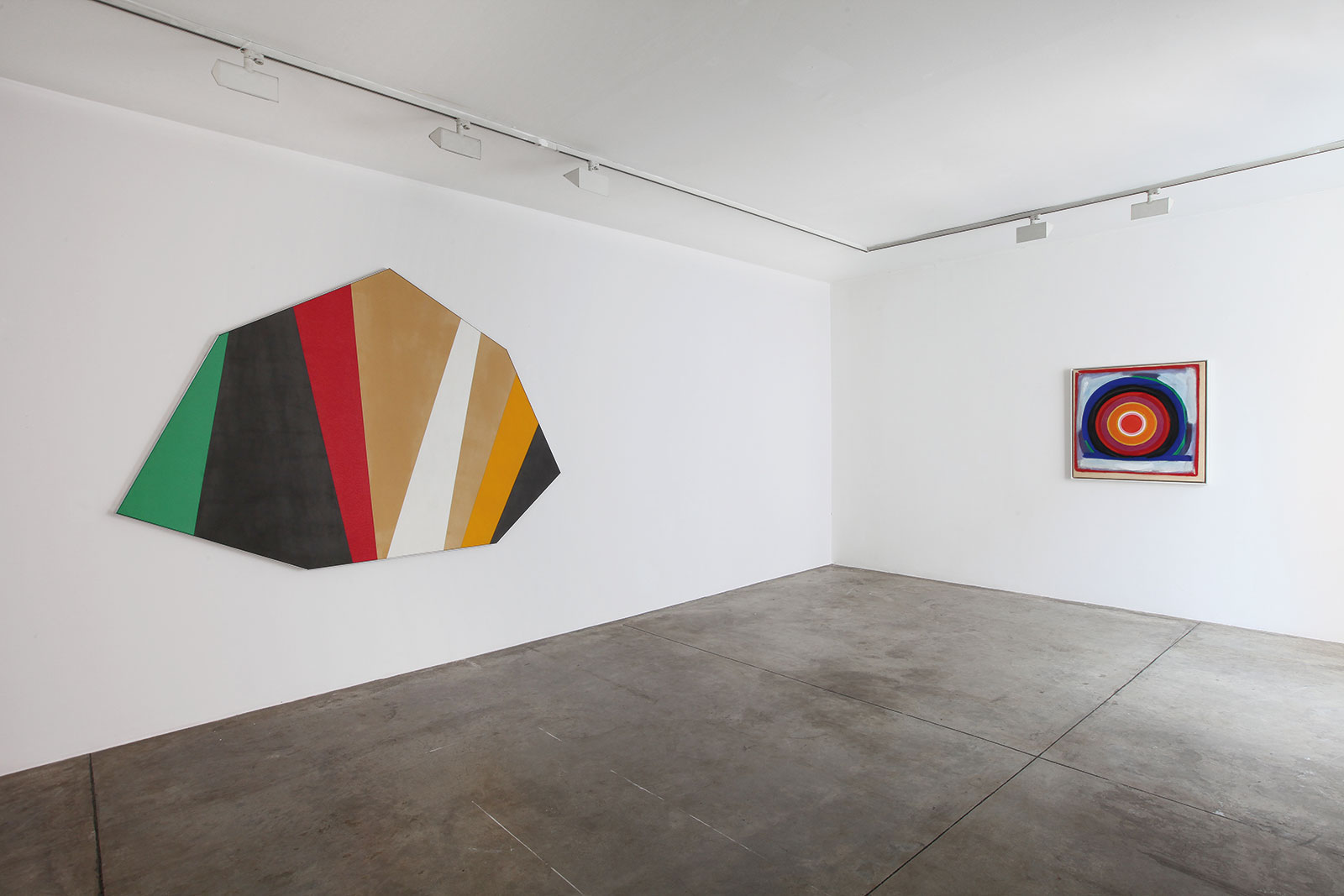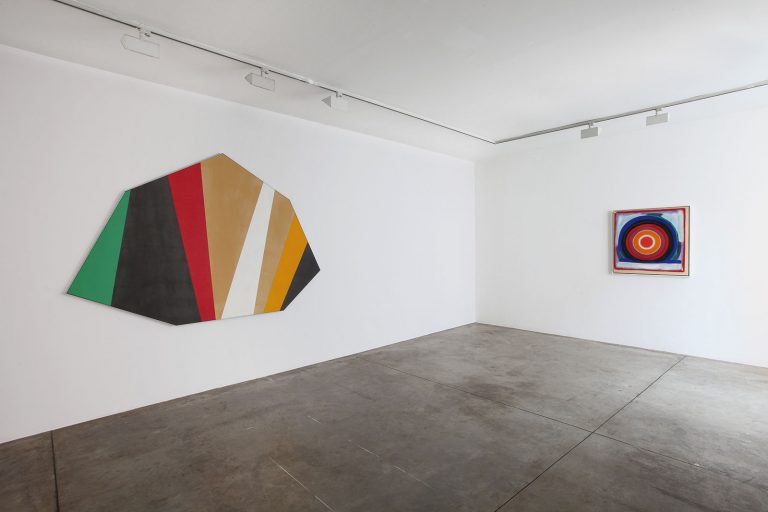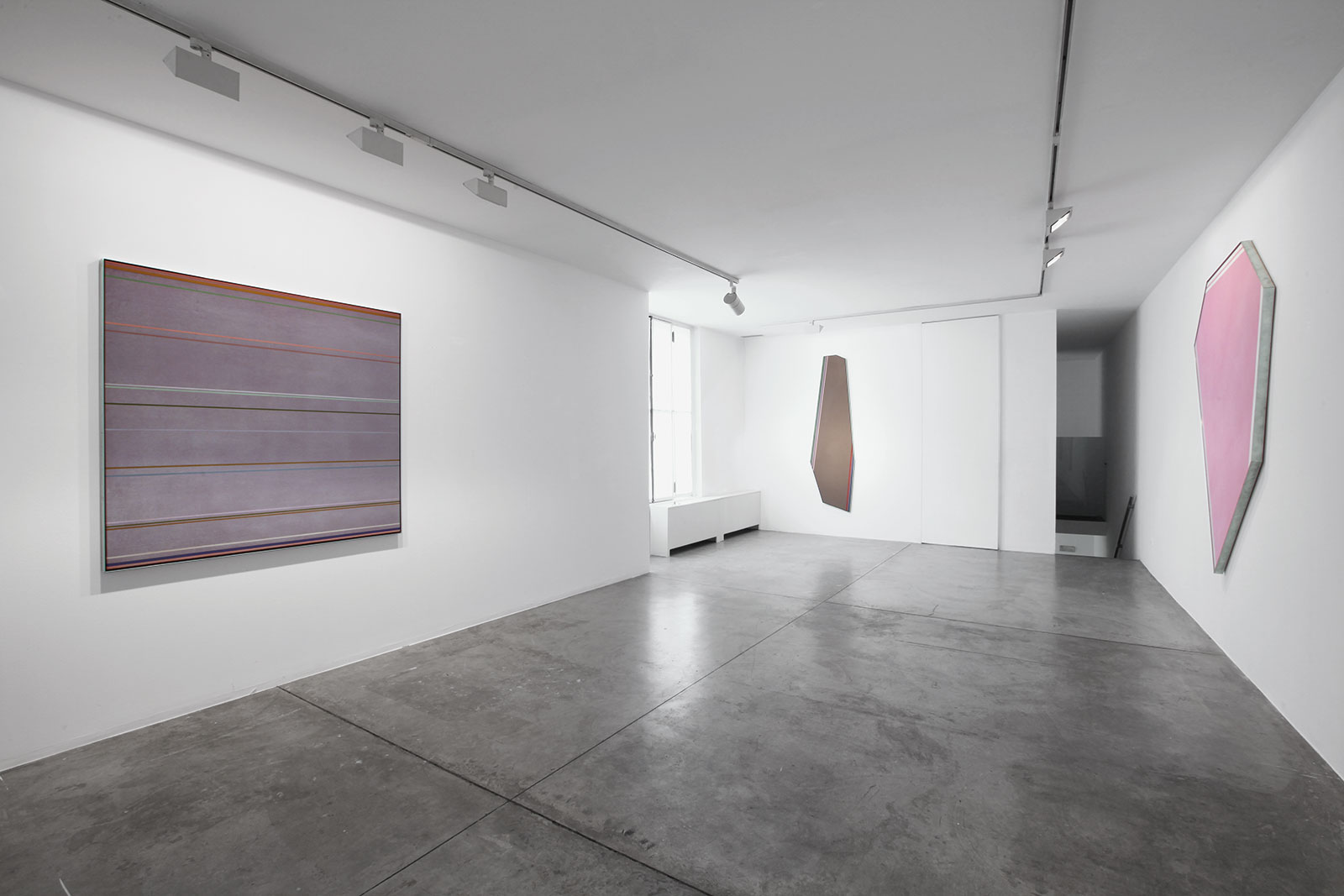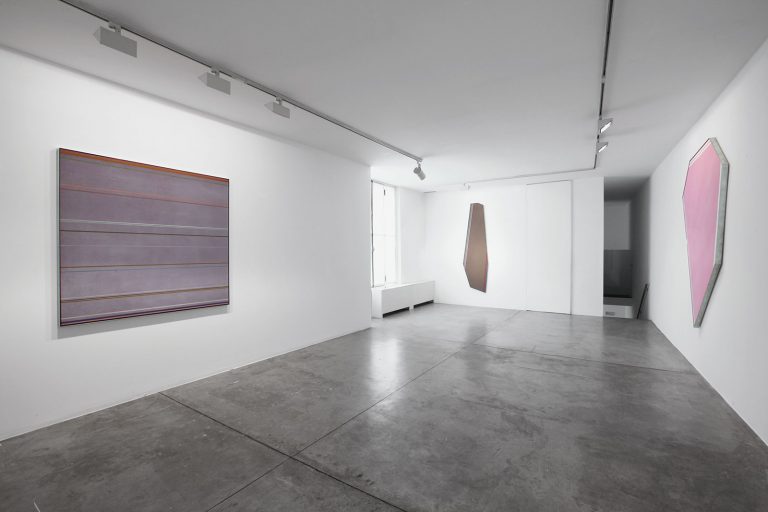 Installation view
© 2015 Cardi Gallery. Photo: Bruno Bani.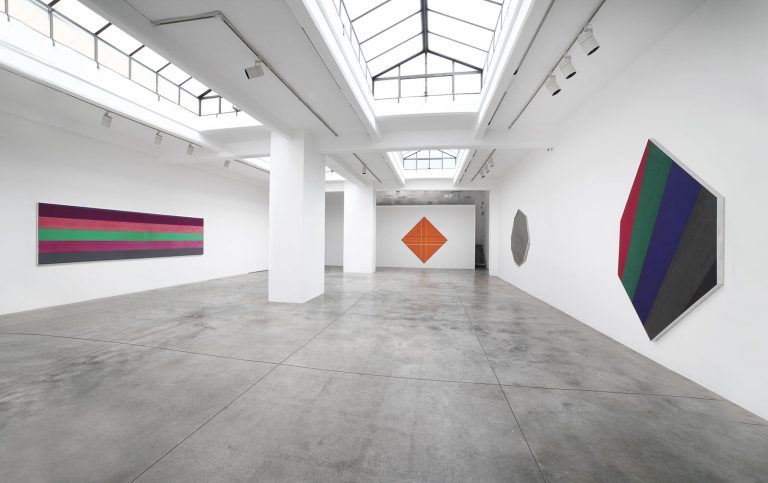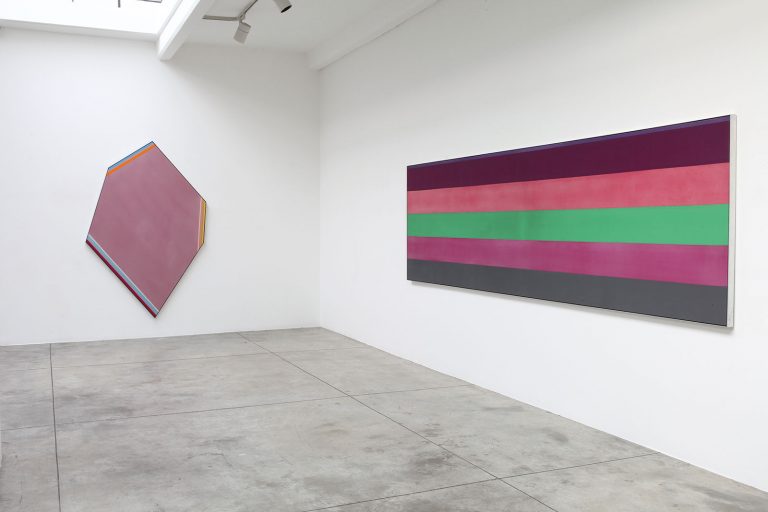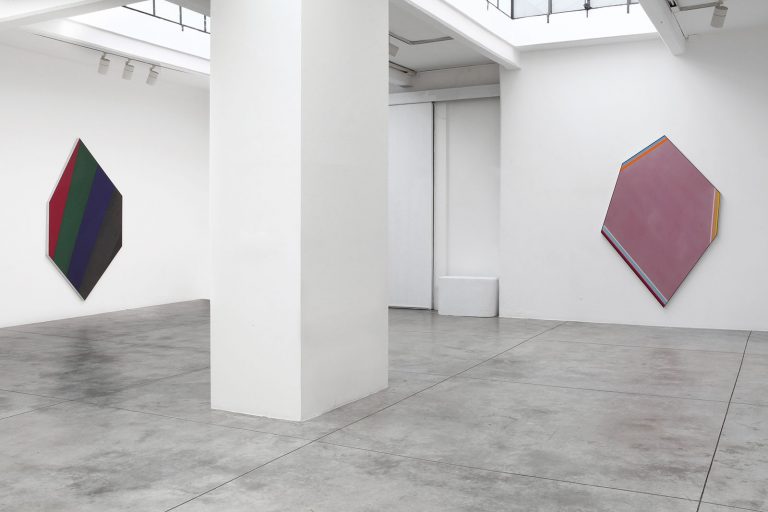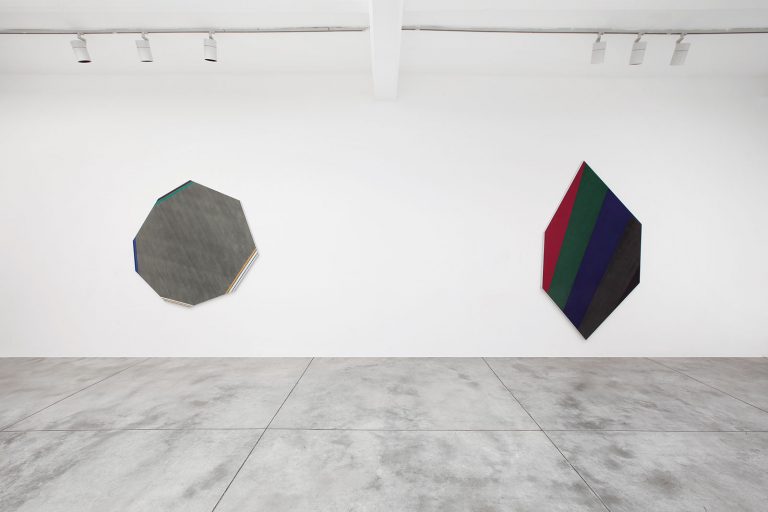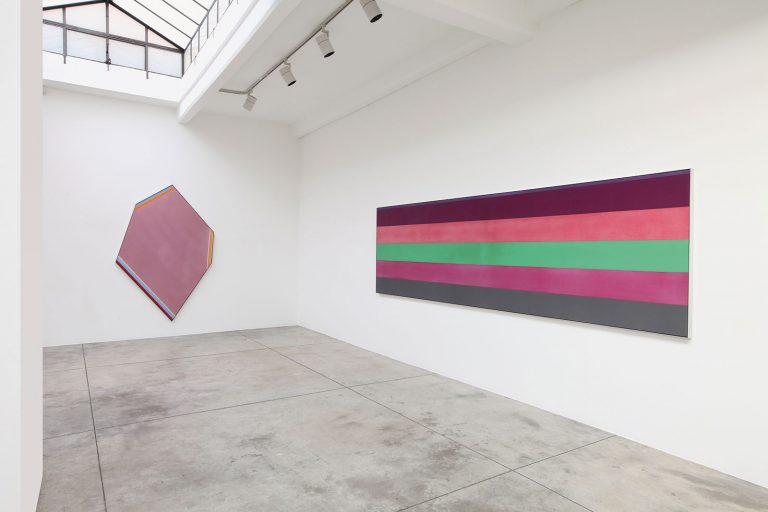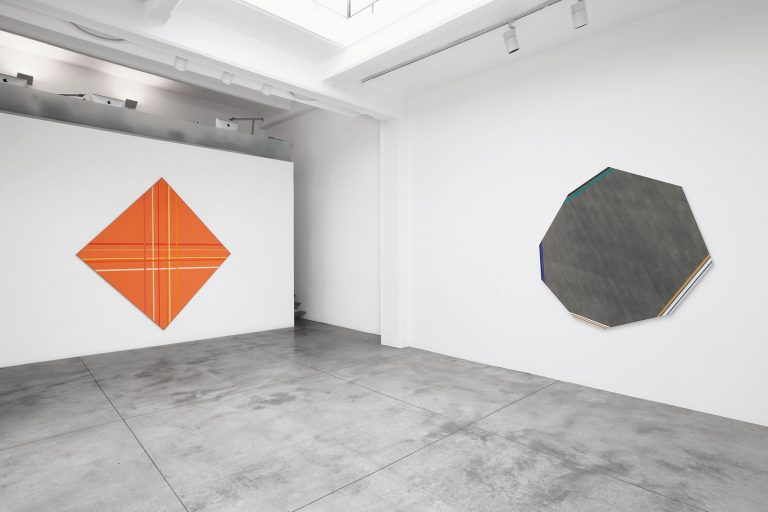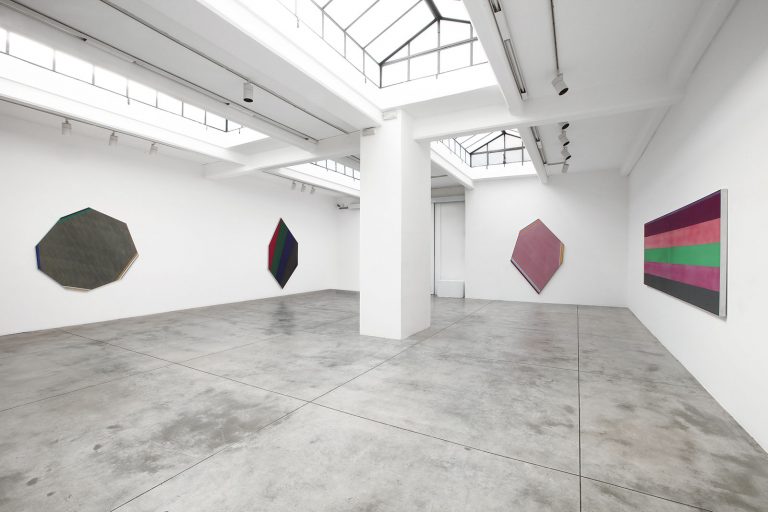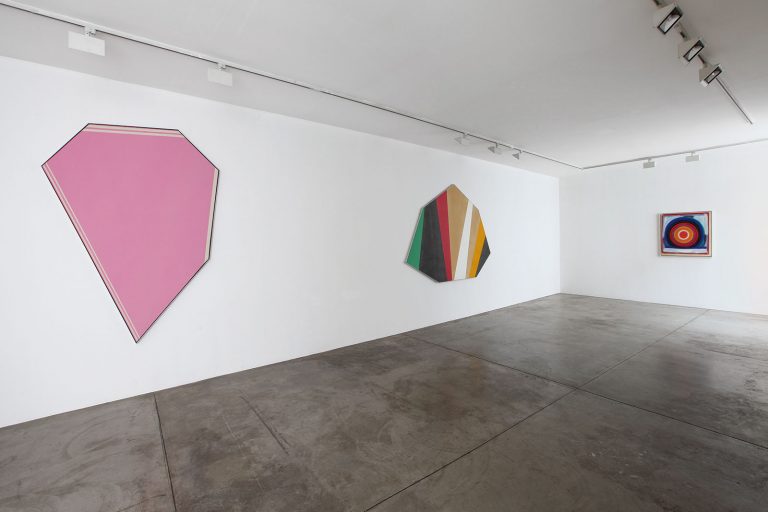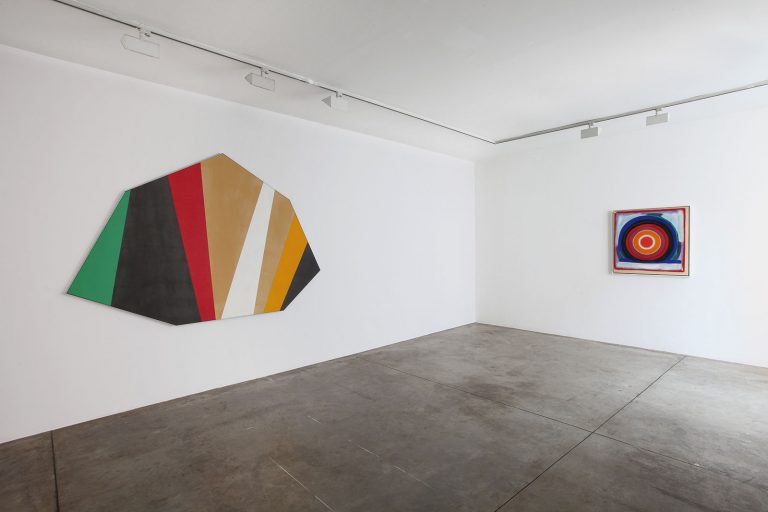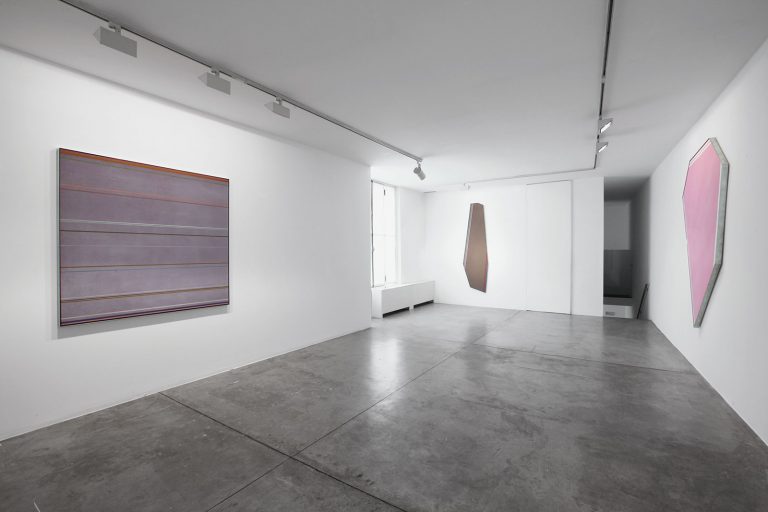 About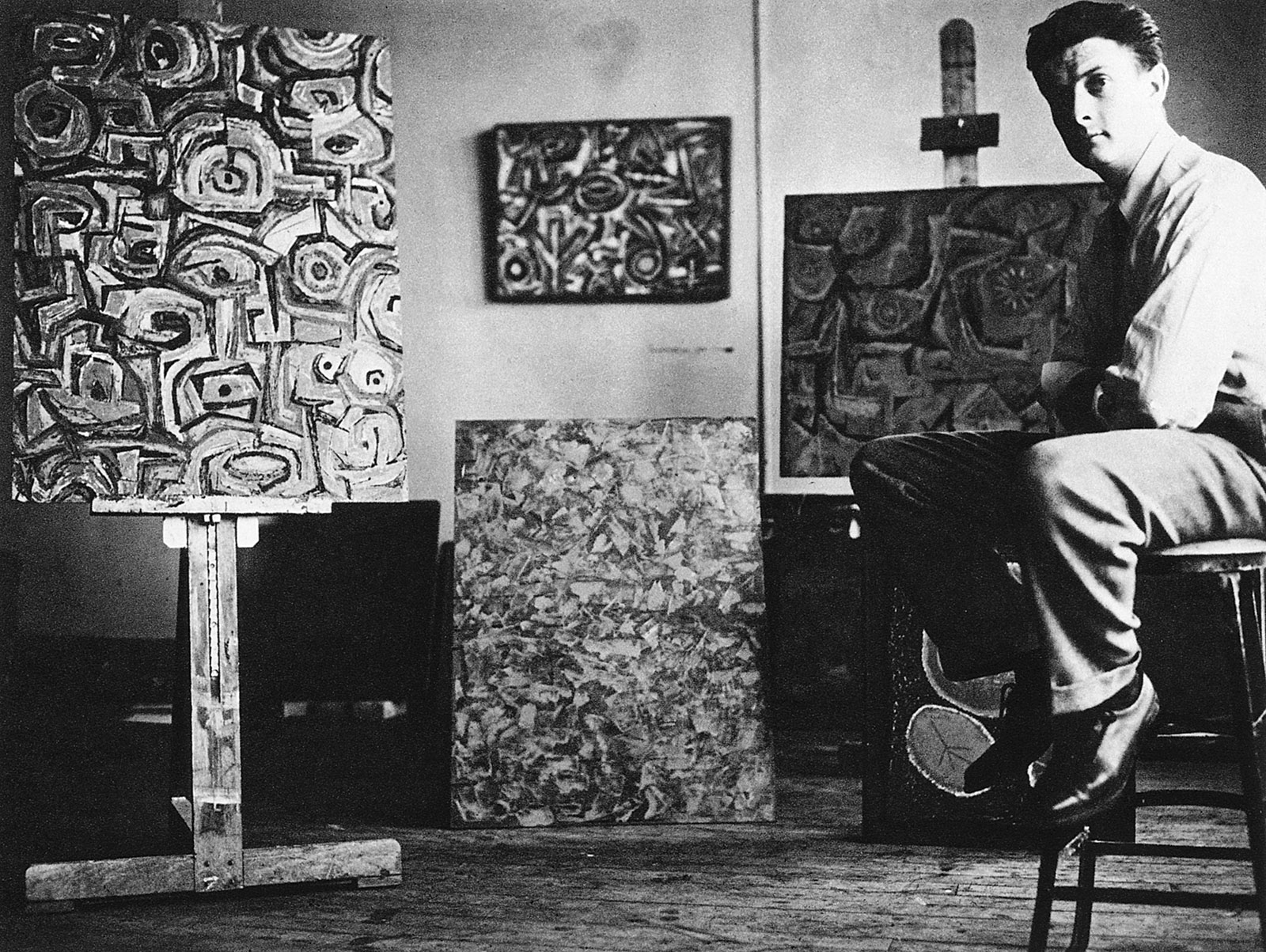 Kenneth Noland in his studio
© 2015 Cardi Gallery.
Milan, Italy (January 13, 2015) – Cardi Gallery, the Milan-based modern and contemporary art gallery, is pleased to present Kenneth Noland: Selected Works, 1958 – 1980, an exhibition of approximately ten works by one of the most influential American painters of the postwar style of artistic abstraction known as Color Field painting.
On view for the first time in Milan, works from 1958 to 1980 from the "Target", "Stripes", "Shaped Canvas", and "Plaid" will be exhibited at Cardi Gallery. Approximately ten works will be featured in the exhibition from different points in his career, including Target from 1958, dedicated to his wife Paige Rense, editor- in-chief of Architectural Digest, as well as paintings from his "Stripes" series in the 1960s and early 1970s, and Prairie, which was included in the historic 1970s exhibition at Leo Castelli Gallery in New York. Different sizes and appearances define the shaped works on display, all in Noland's classical style: two of them, from 1977, are vertical and shaped as an irregular hexagon, while Half Day, from 1976, is a fan- shaped work painted vertically in colour block. The 1978 work, To Stay is dominated by green sage colour contained in a nine-sided border of multi-coloured thin lines. Call, from 1973, part of the "Plaid" series, is a large rhombus work in orange, with centrally crossed lines, both vertical and horizontal. All of the works in the exhibition are from the artist's studio.
During the 1950s Noland created masterpieces in the "Targets" (or "Circles") series that defined him as a Colour Field painter. These works gave him the possibility to focus on the study of the concentric shapes: resulting in hypnotic colourful dartboard-like works that lend the illusion of movement due to the colour block combinations.
In the 1960s, Noland moved into more minimalist works, setting the "Target" series aside and focusing on the "Chevon" and "Stripes" series with larger un-primed canvases applying acrylic colour directly onto the surface. This new technique removed brushstrokes and helped the artist define the intangible effect of painting. The "Stripes" series are among the most sought-after works by Kenneth Noland, mostly because of their crude simplicity.
From the 1970s onward, Noland focused on his shaped canvases, using the same technique from the "Stripes" series, but adding a perimeter of juxtaposed coloured bands, with the core of the works monochromatically filled. The shaped canvases detach from traditional square or rectangular formats, taking irregular shapes, aiming for a more intensive physical and psychological inclusion. The 1970s also included Noland's "Plaid" series, as an evolution of the earlier "Chevron" series, characterized by intersecting thin regular lines. Noland continued to work until his death in 2010.
CARDI GALLERY | MILAN
Corso di Porta Nuova 38
Milan, 20121, Italy
ARTIST
Kenneth Noland