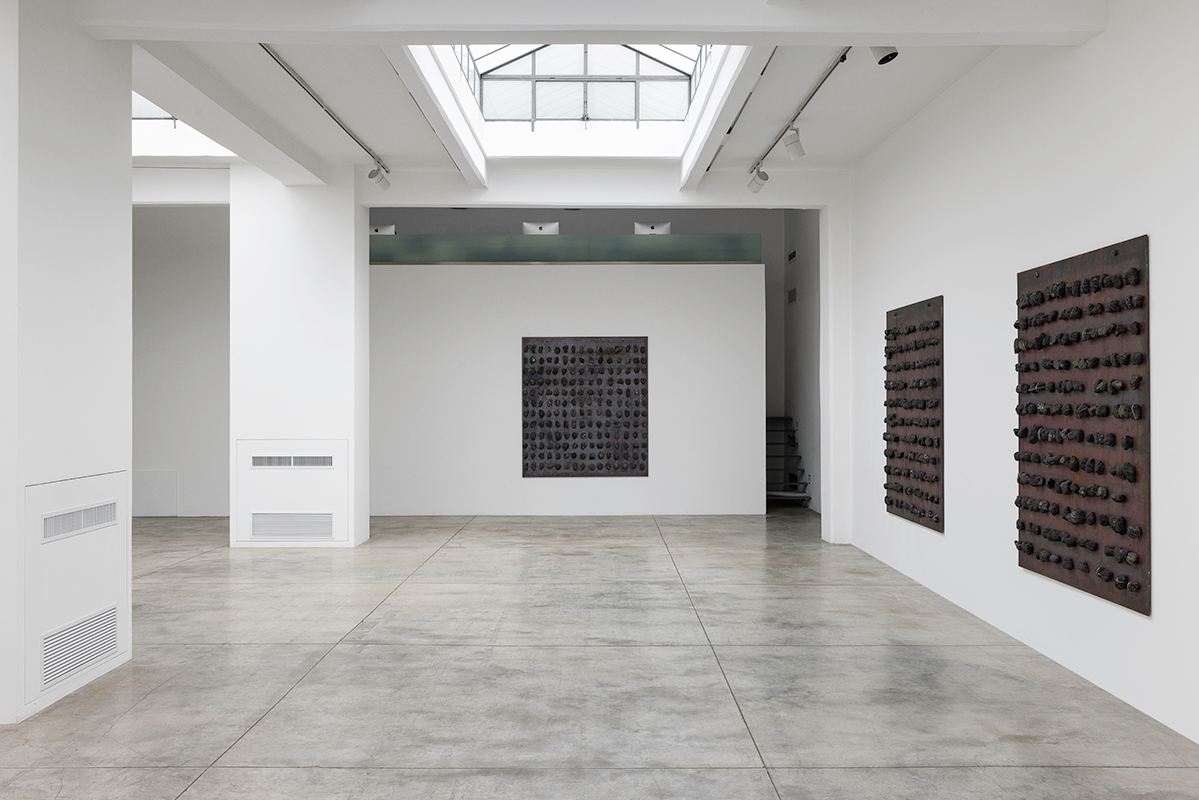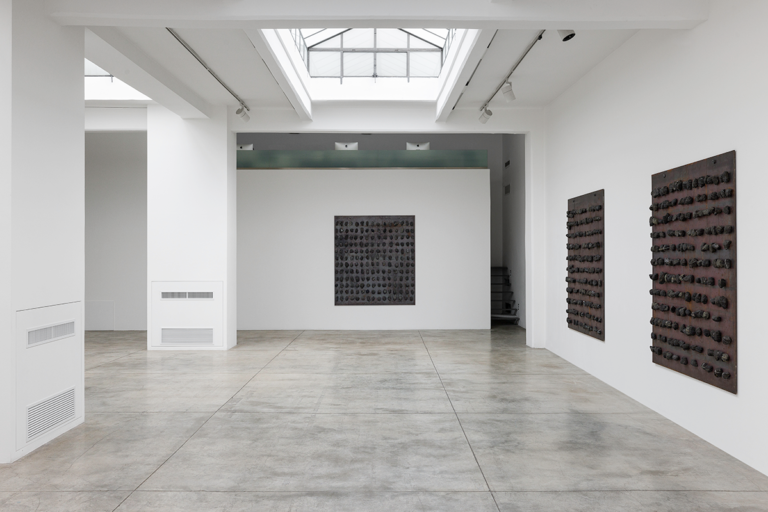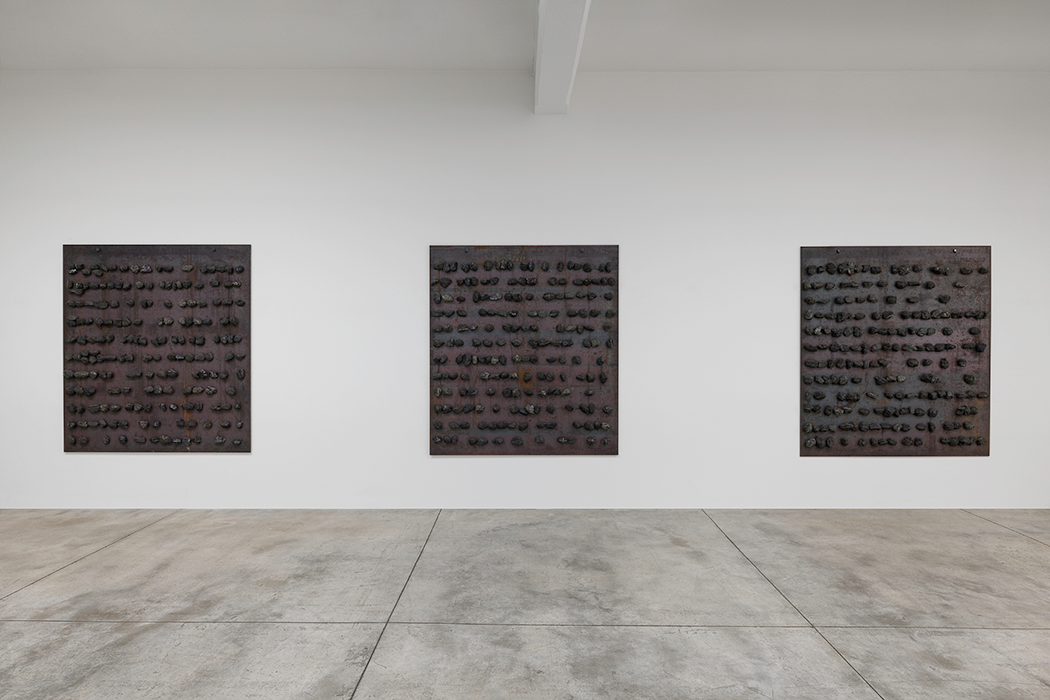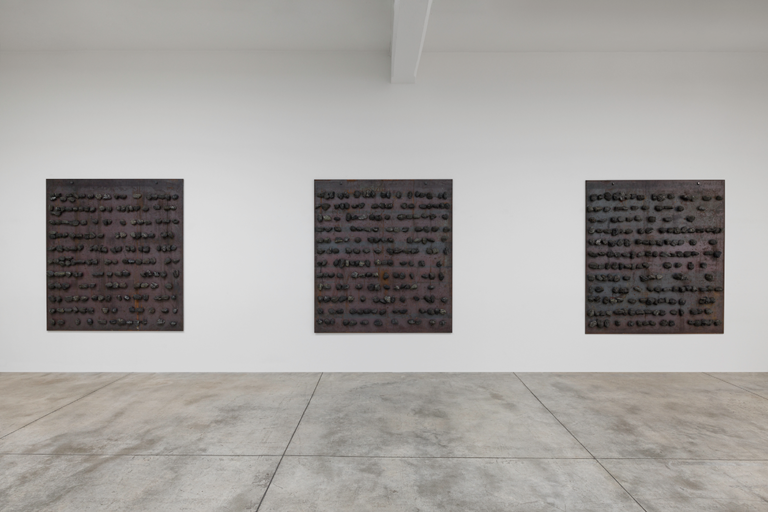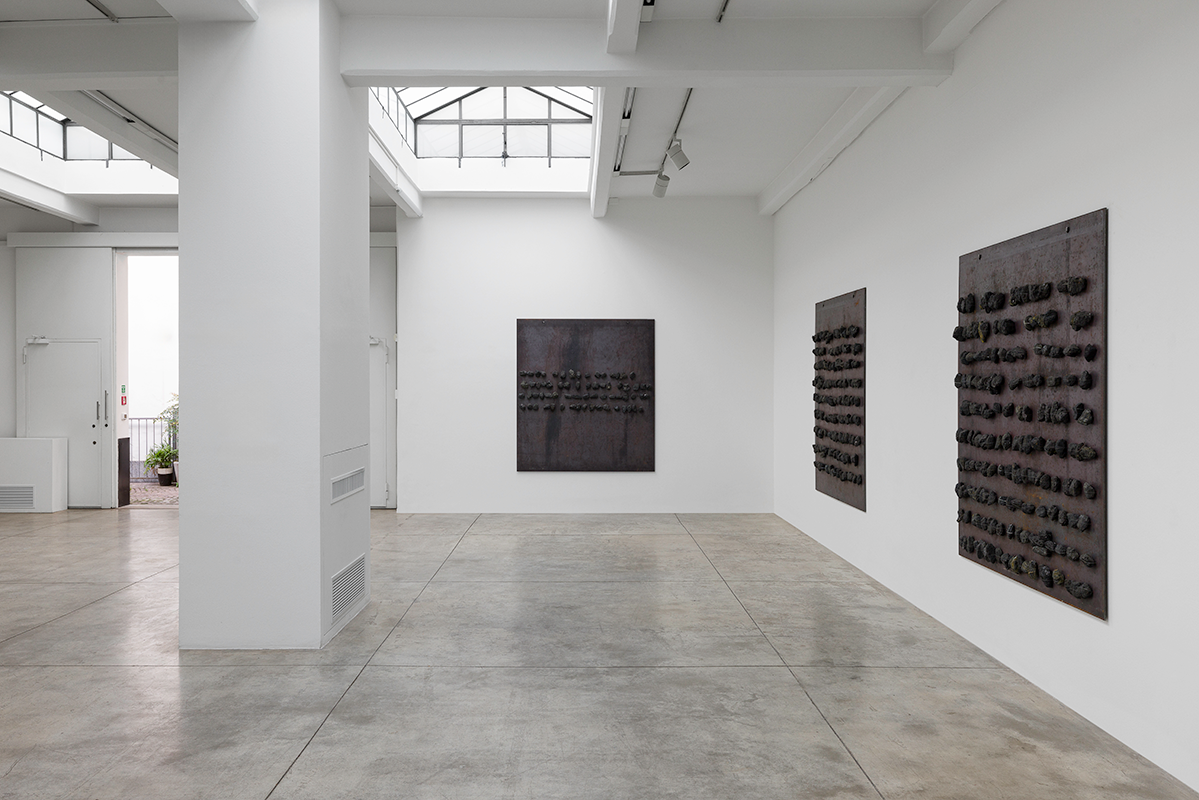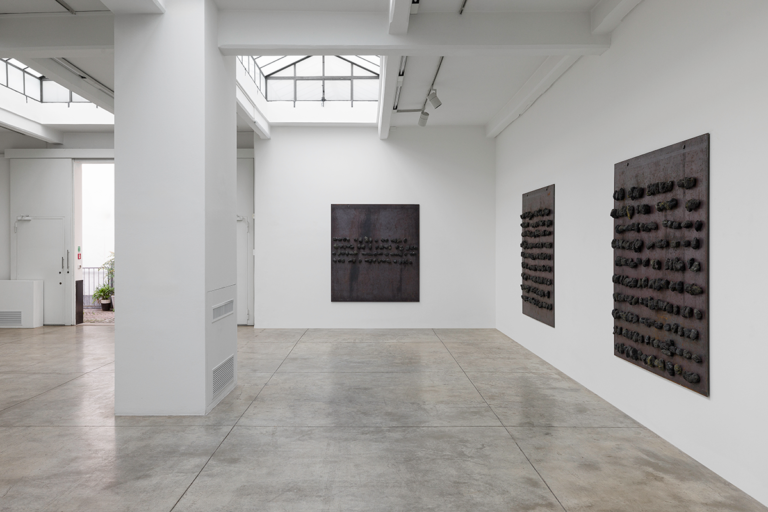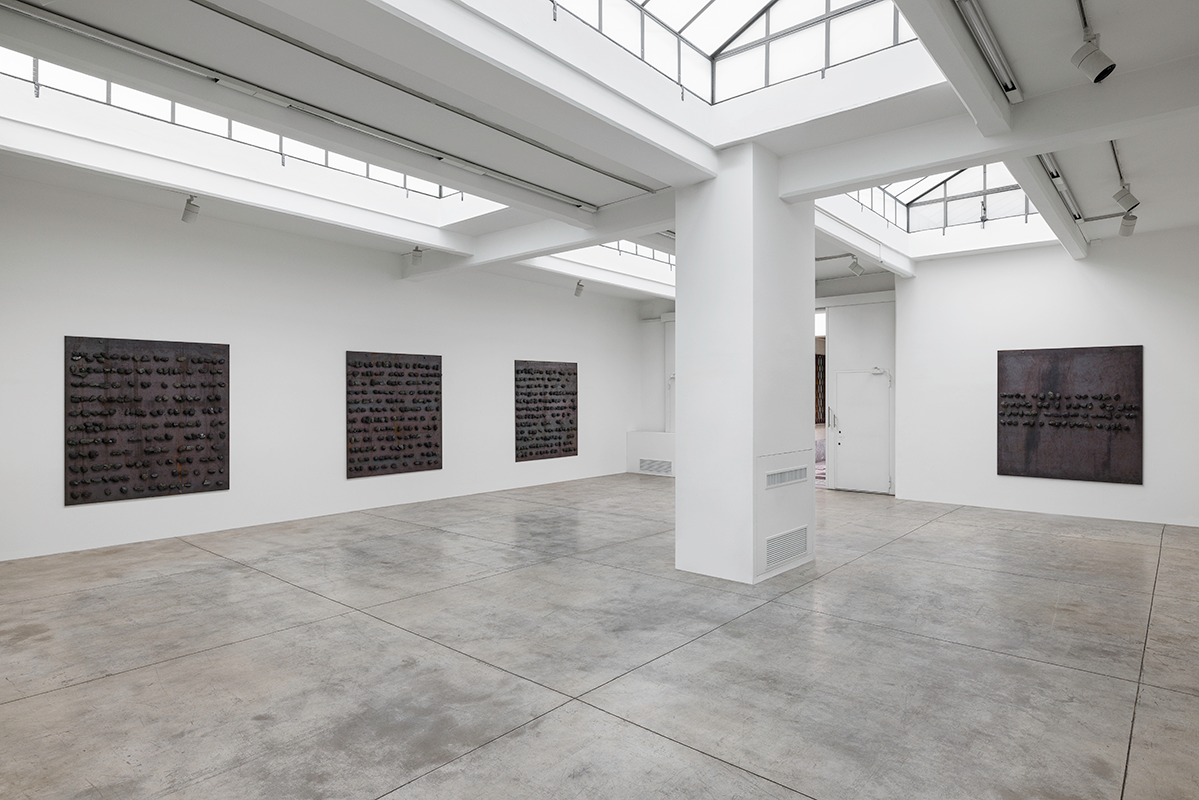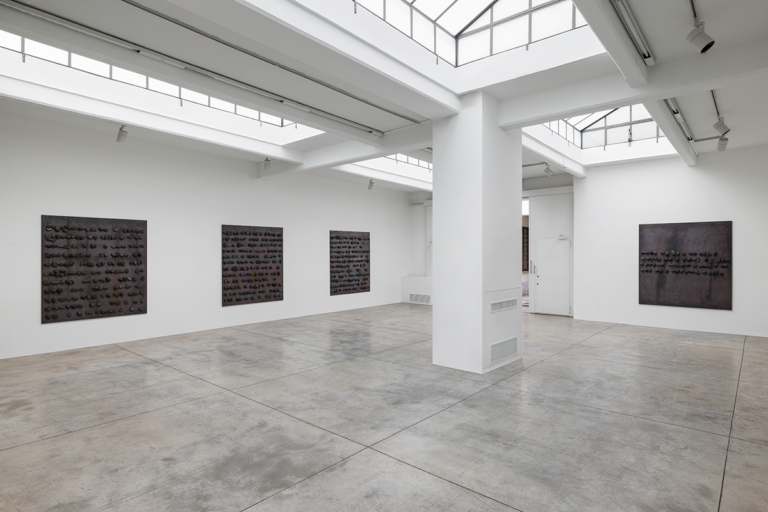 Installation view
Ph. © Gianluca Di Ioia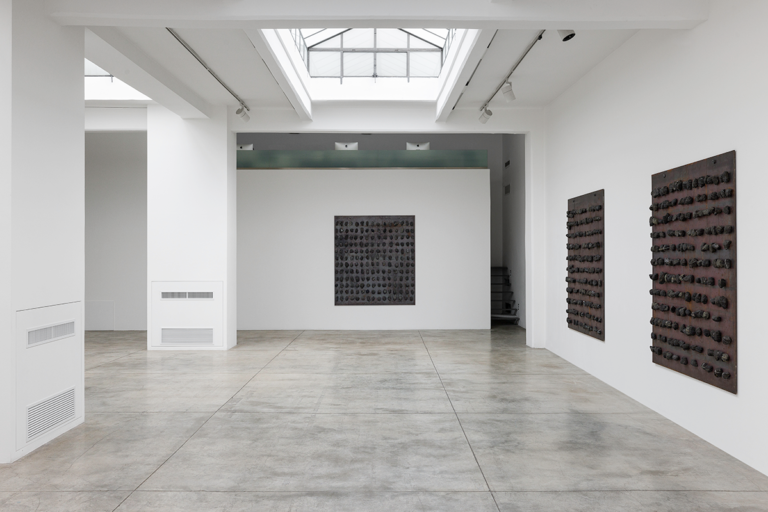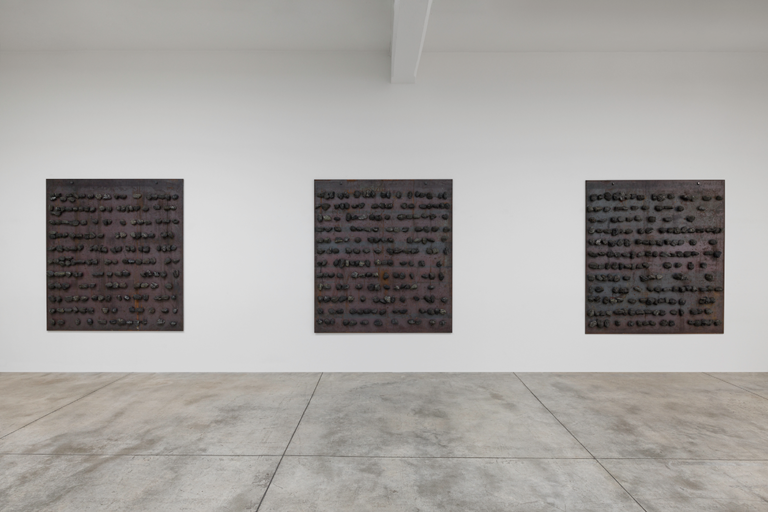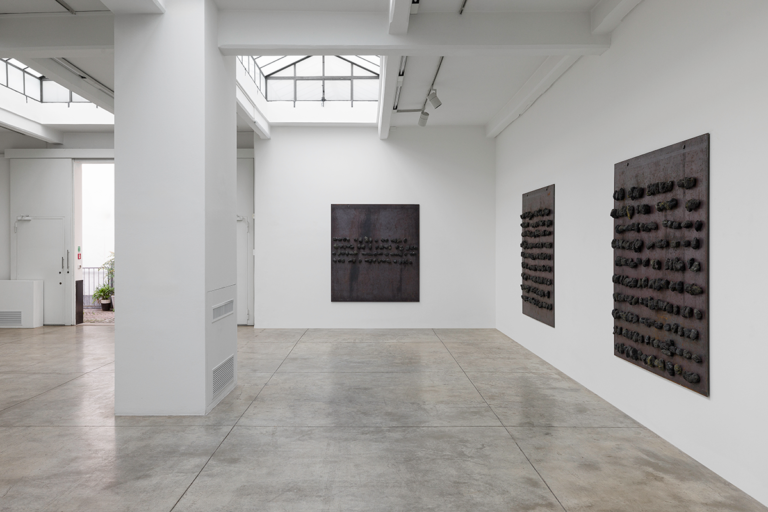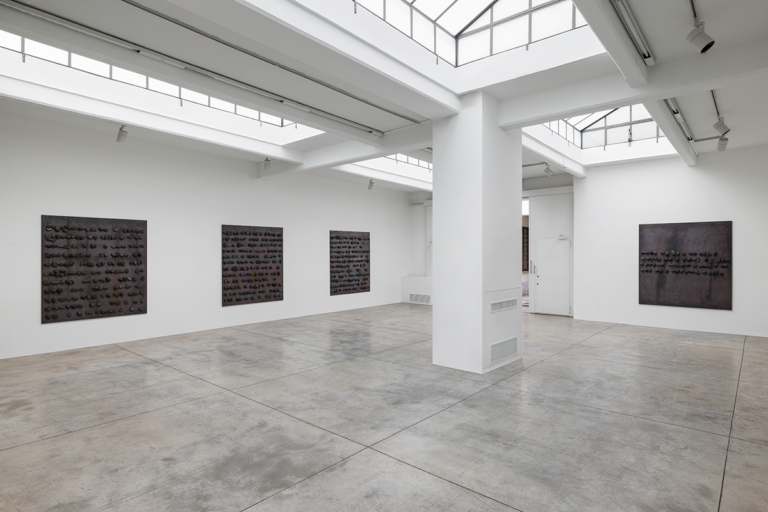 Cardi Gallery is proud to present in its Milan premises an official solo exhibition of works by Jannis Kounellis, one of the most prominent voices of Italian Arte Povera.
A central figure of international contemporary art, Kounellis' oeuvre has been a critical reference point for generations of artists and is found in the permanent collections of major art museums worldwide.
The exhibition, held from 19 September to 22 December 2023, brings together a series of seven wall-mounted iron panels the artist made in 1991, each dotted with coal elements arranged along regular horizontal lines, almost suggesting an archaic visual alphabet. The works, displayed on the gallery's ground floor in an austere yet impressive setting, exemplify the monumental nature of Kounellis' wall reliefs, perfectly capturing his fascination with raw, everyday media that fuelled his practice beginning in the 1960s.
CARDI GALLERY | MILAN
Corso di Porta Nuova 38
Milan, 20121, Italy
Monday-Friday 9.30 am - 6.00 pm
Saturday 11.00 am - 6.00 pm
Schedule Appointment
In line with current government guidelines, only a limited number of visitors will be allowed into the exhibition space at any given time, we therefore advise you to book an appointment.
ARTIST
Jannis Kounellis
ENQUIRIES
MARKETING & COMMUNICATION