Enrico Castellani
Alla radice del non illusorio
September 23 - December 19, 2015
Cardi Gallery Milan
---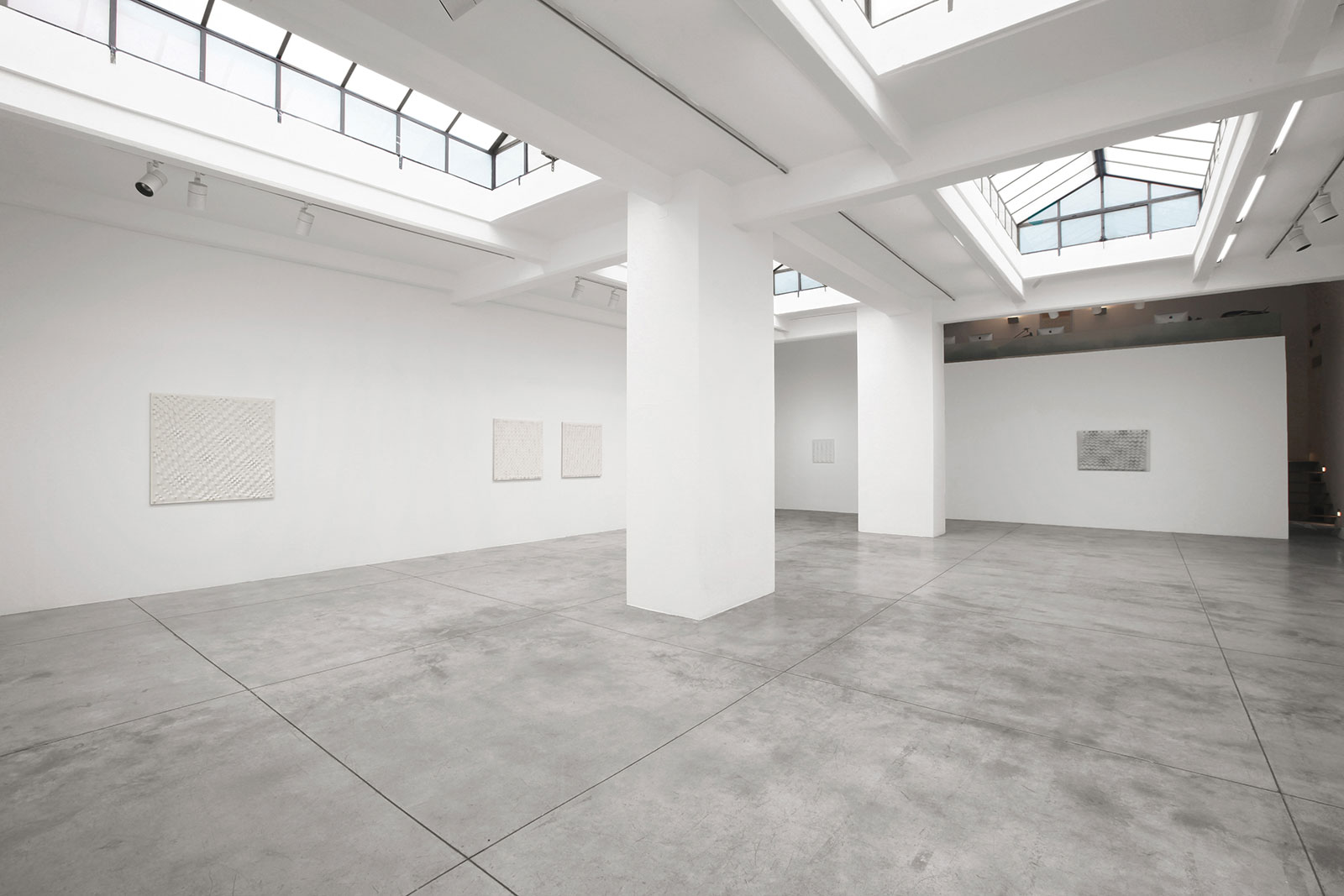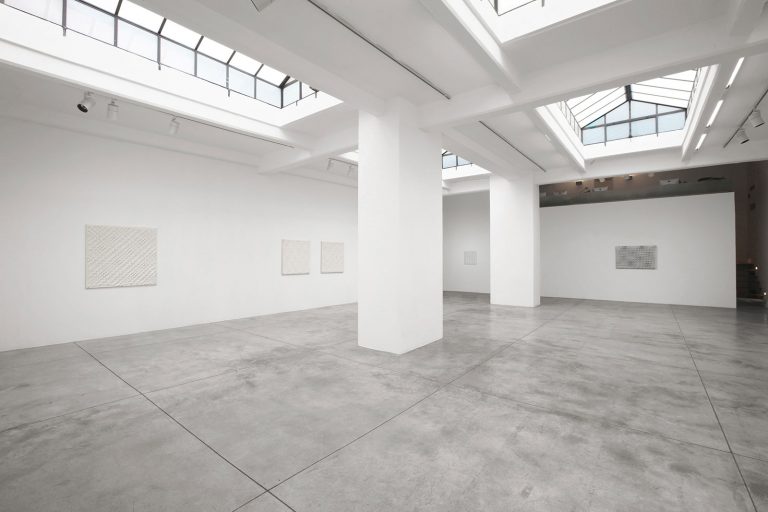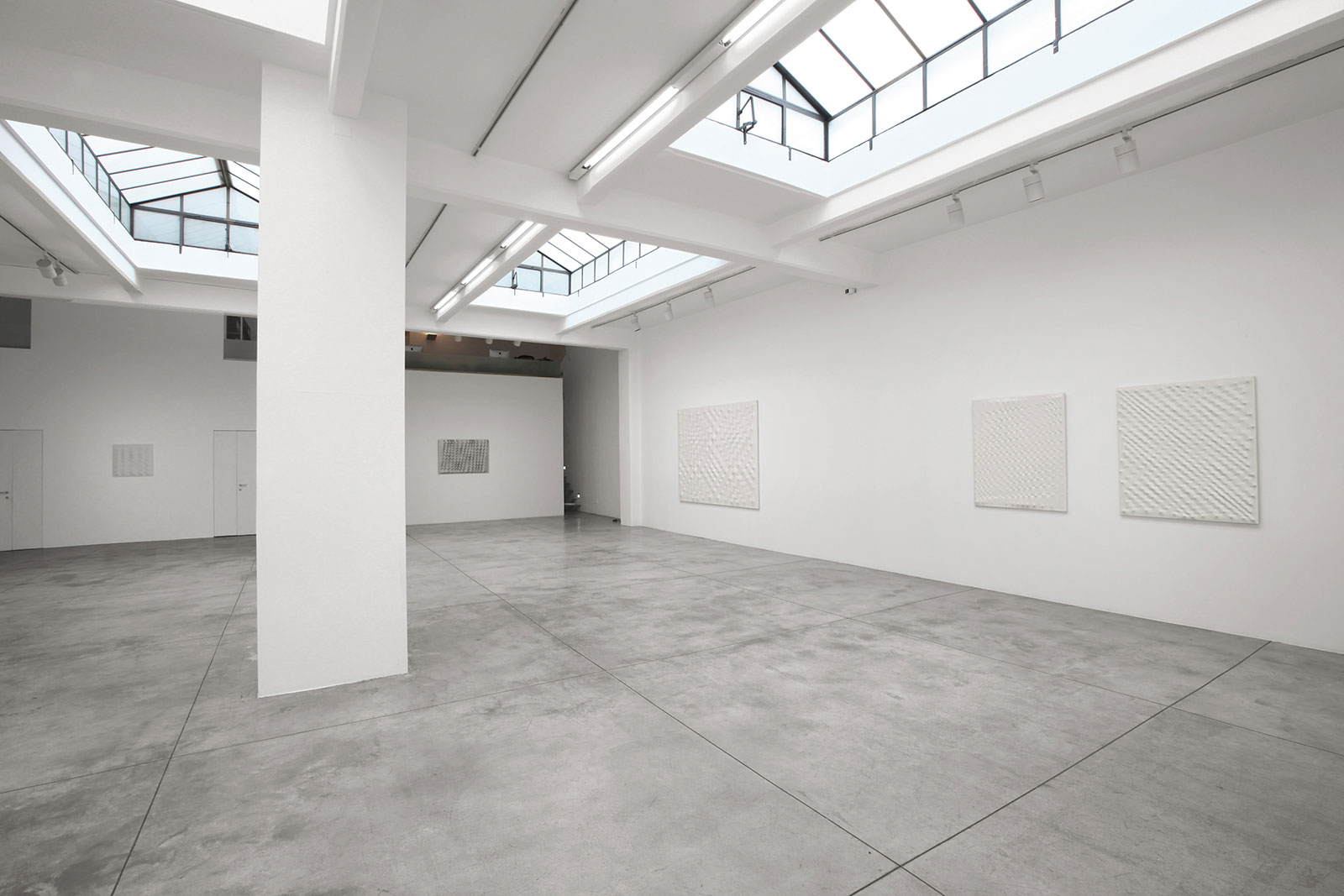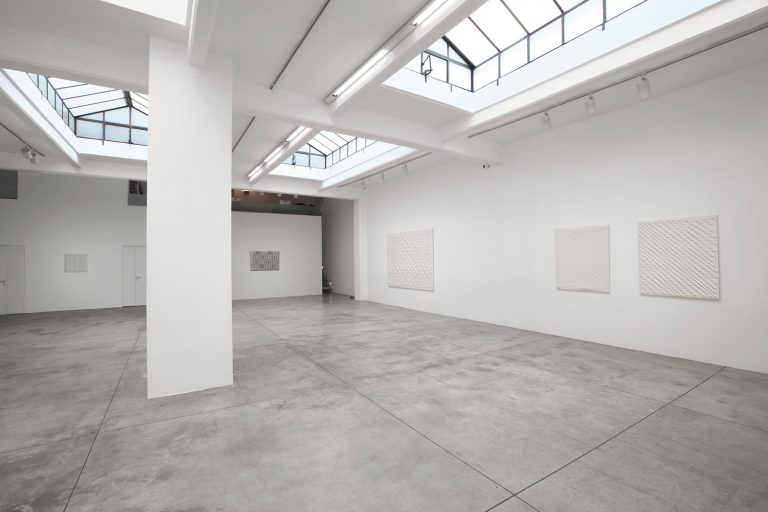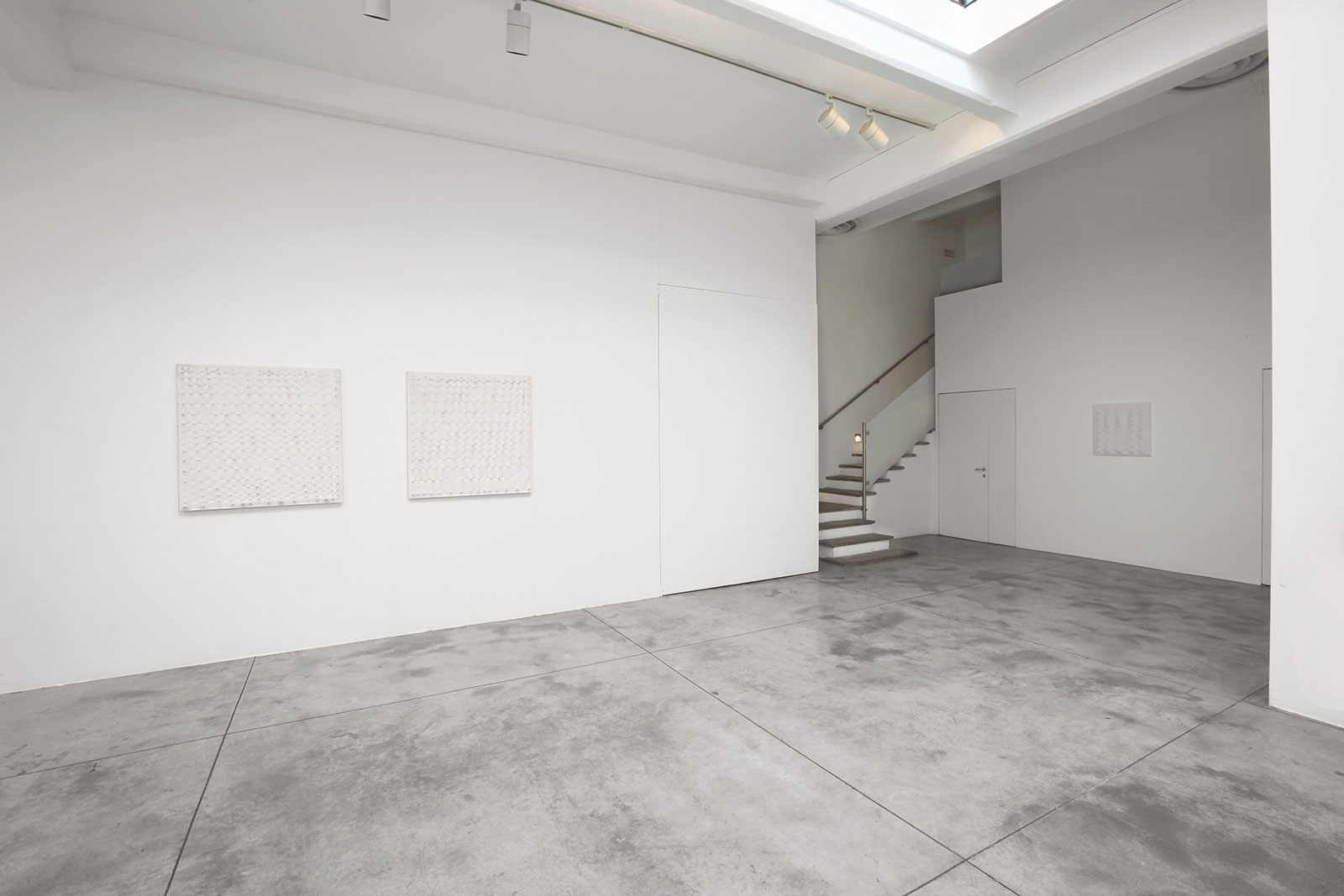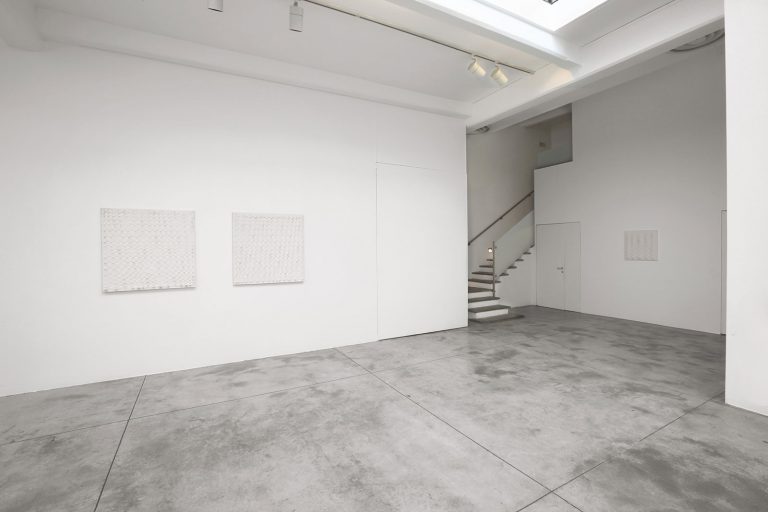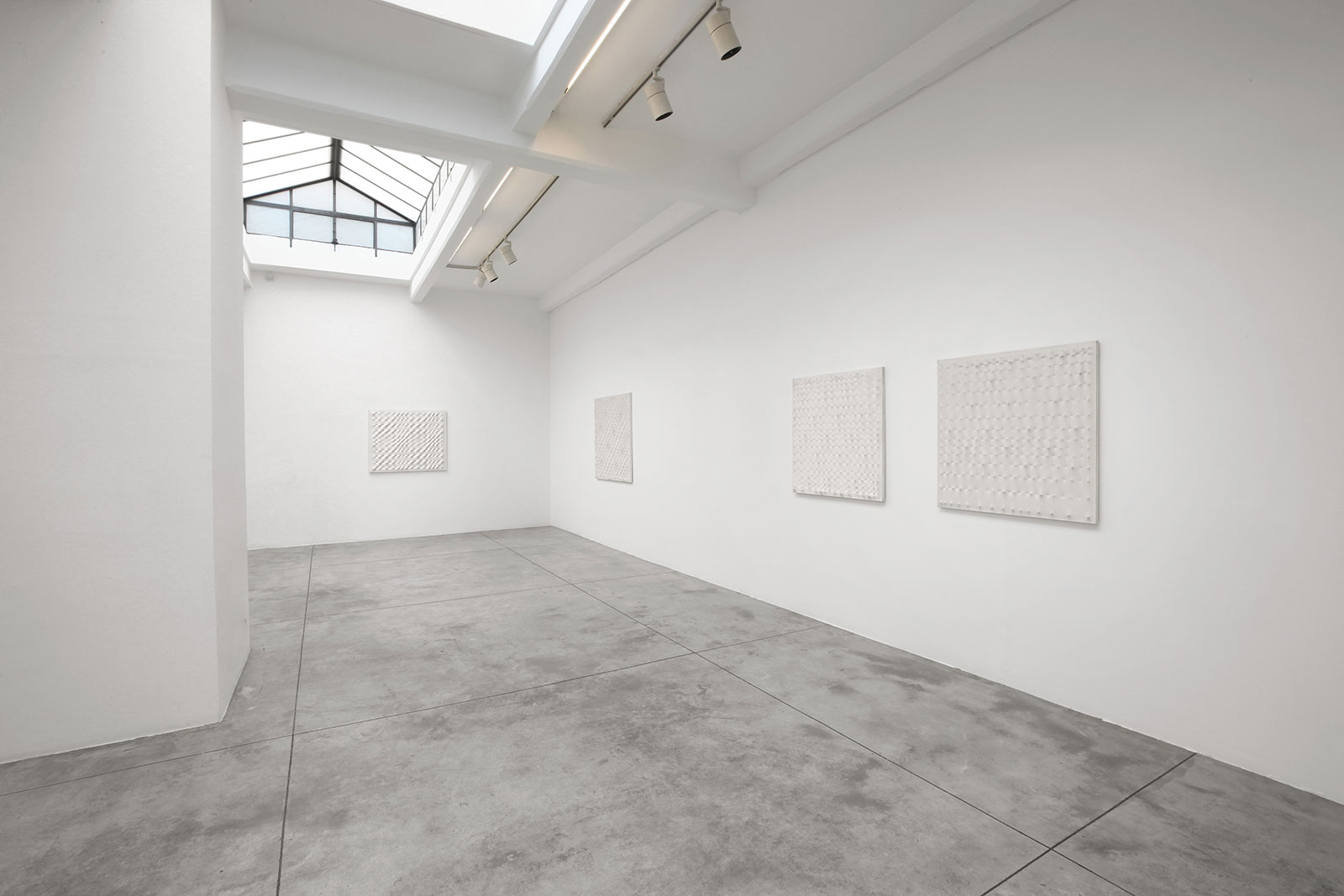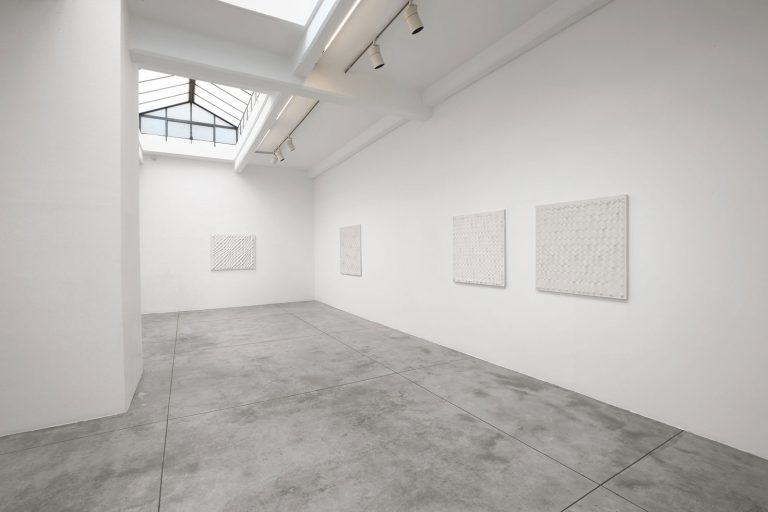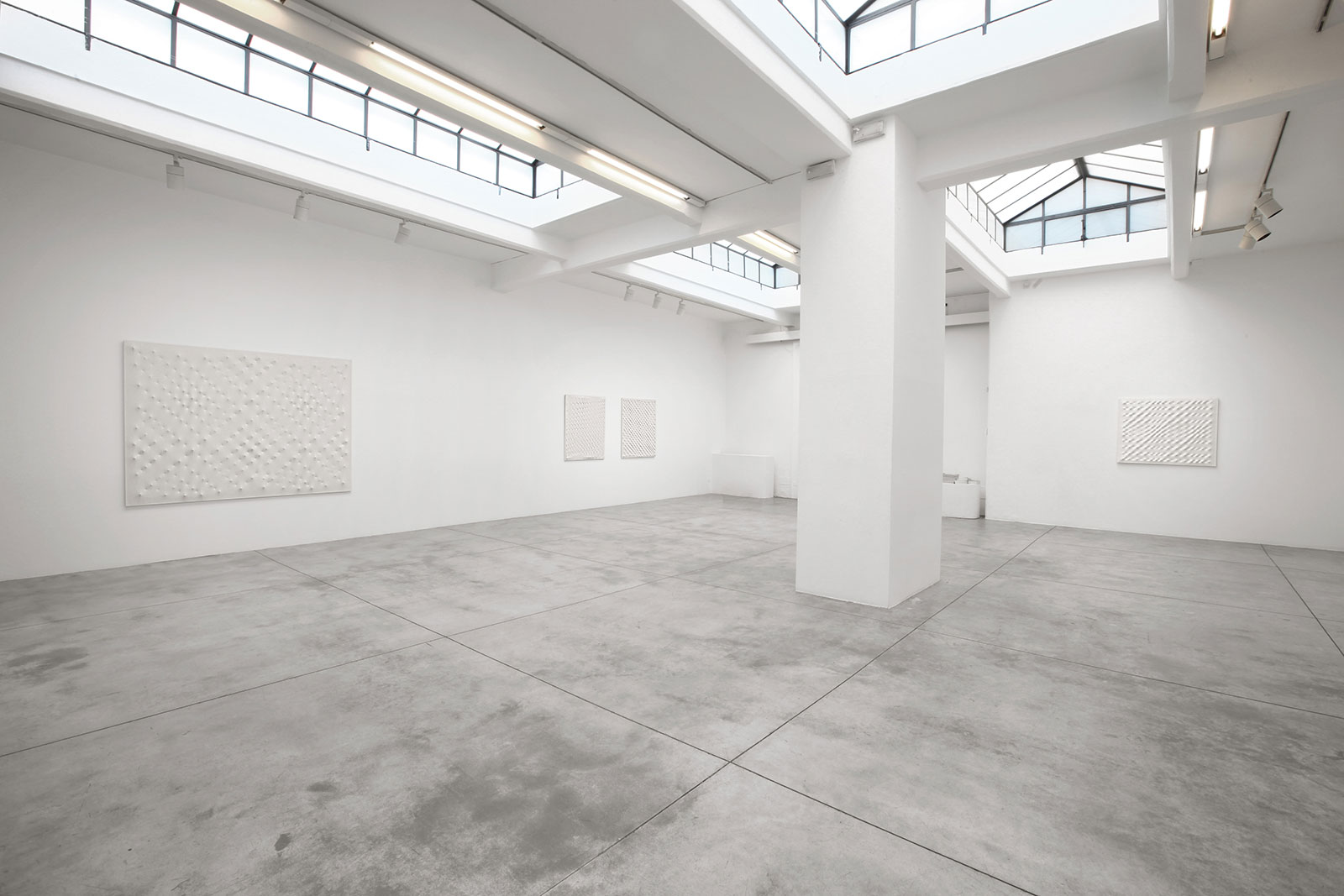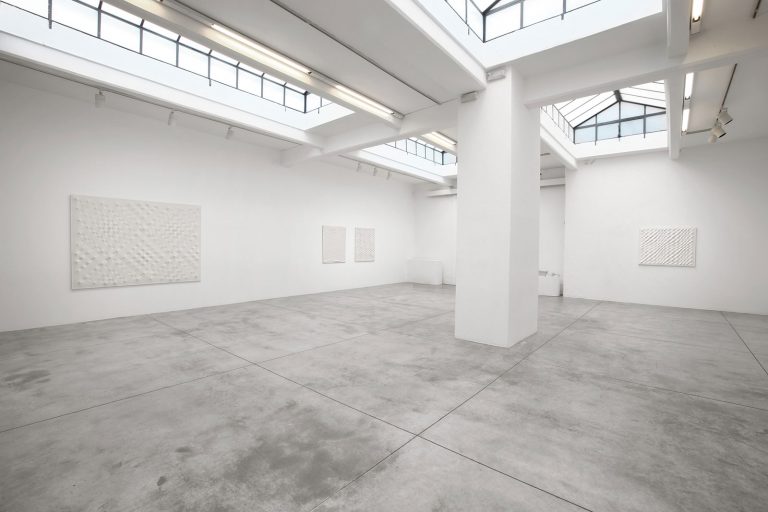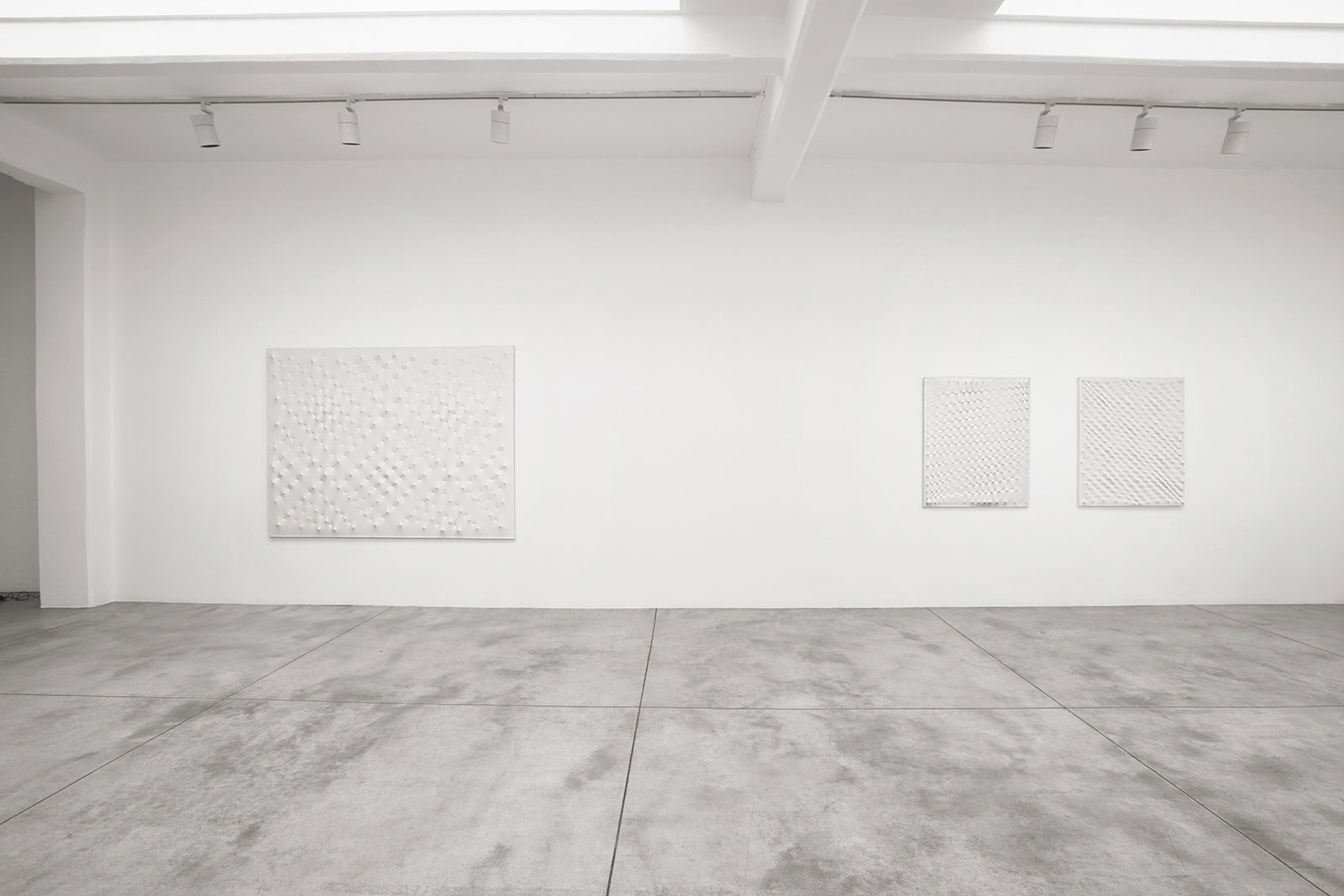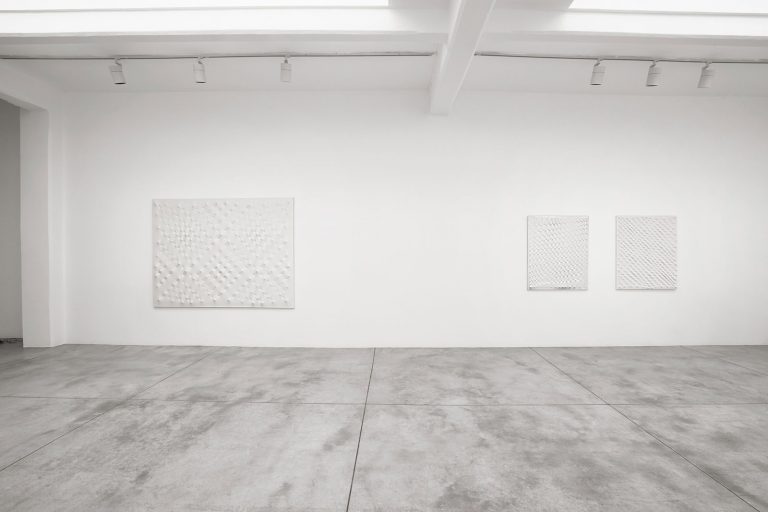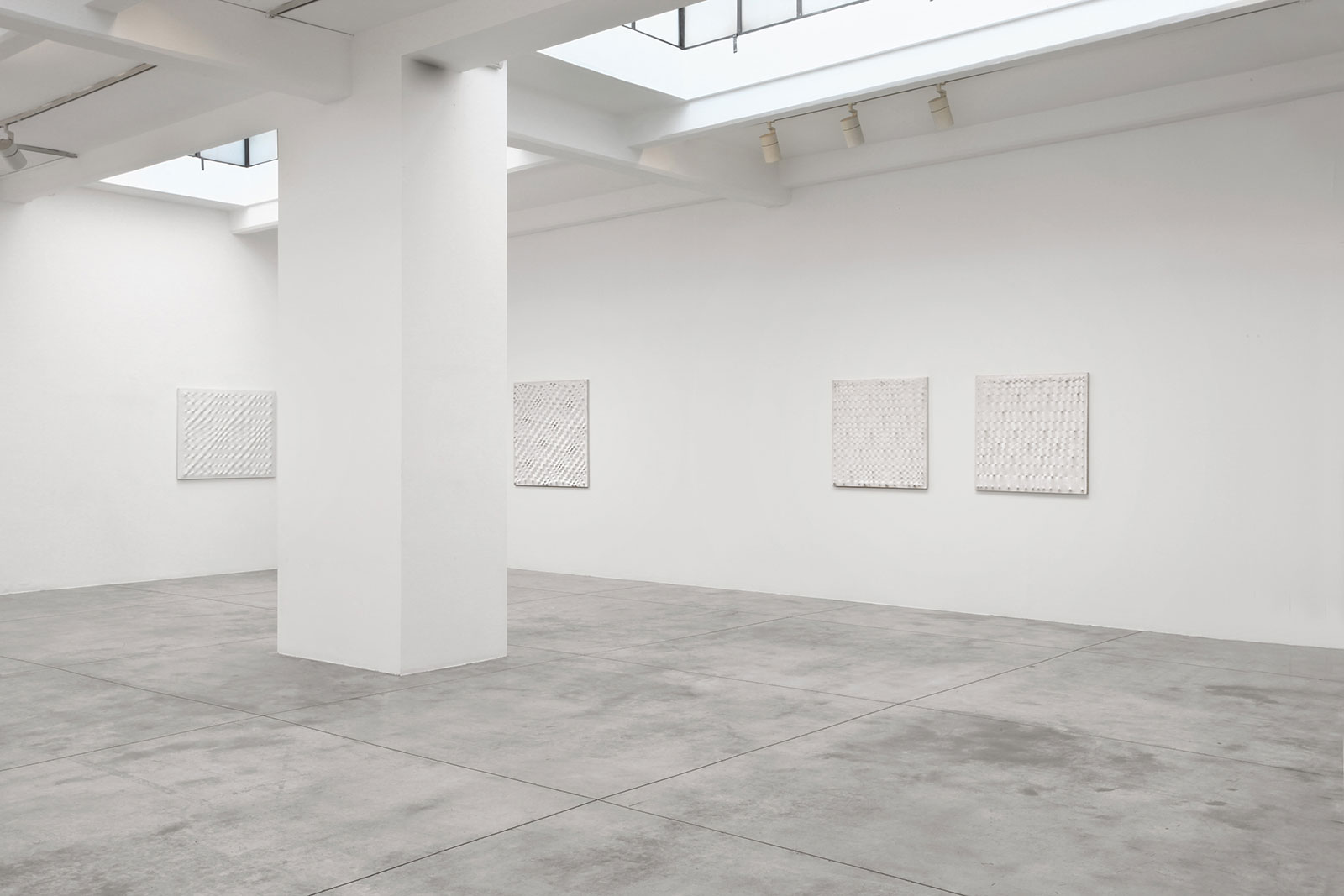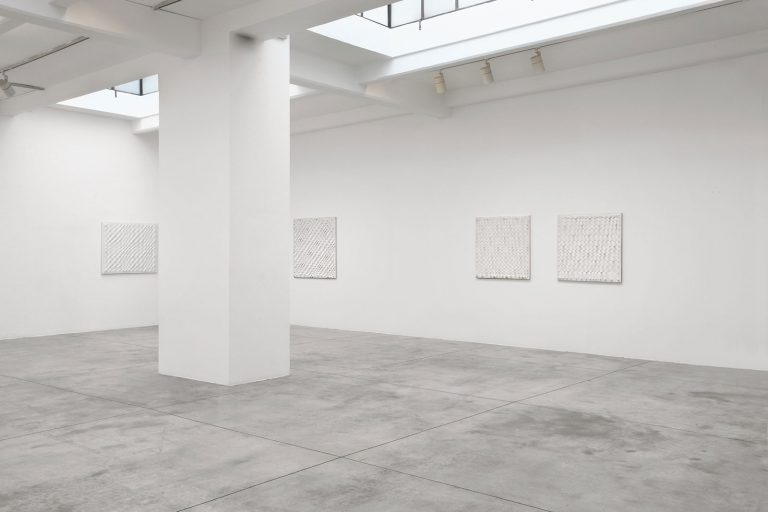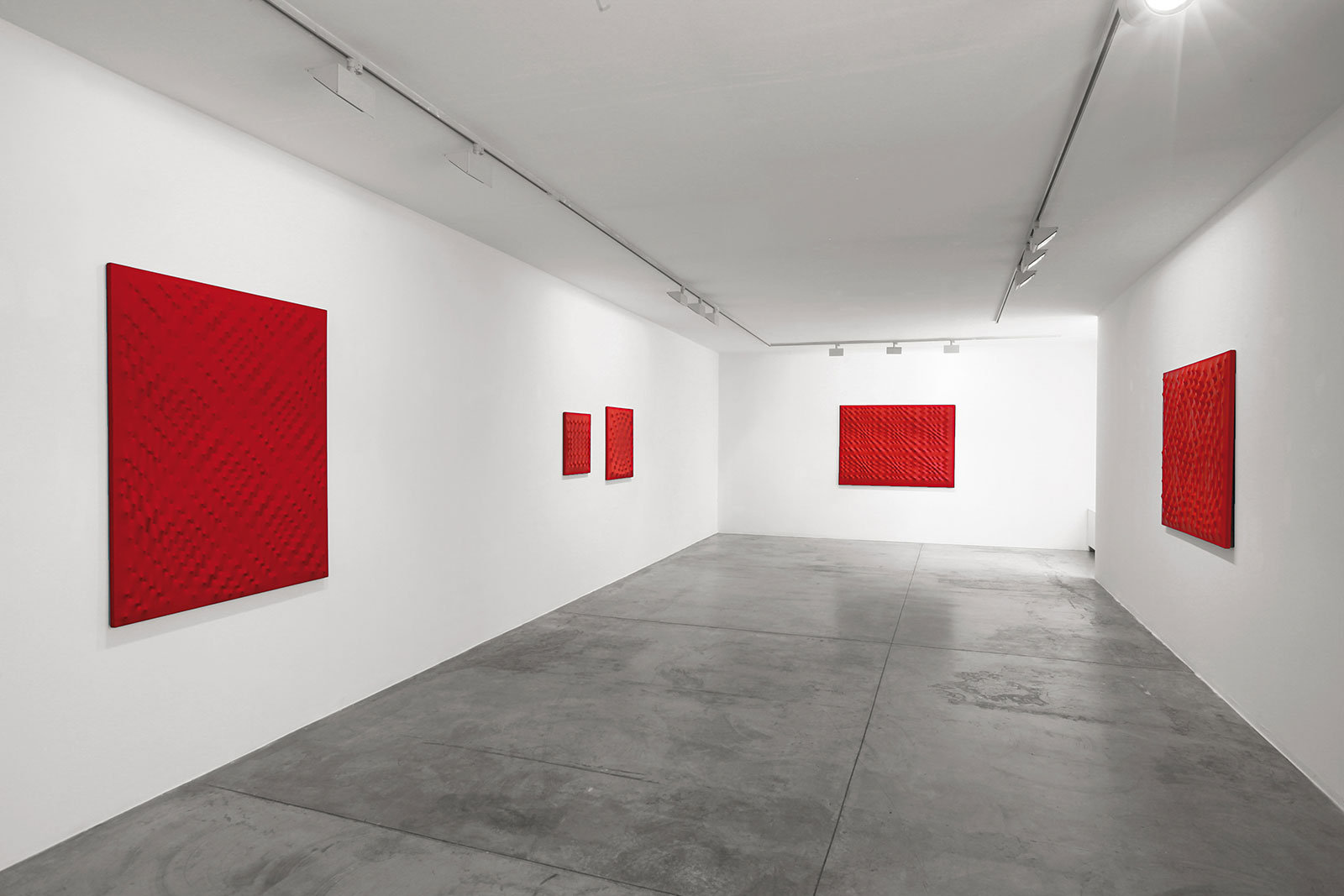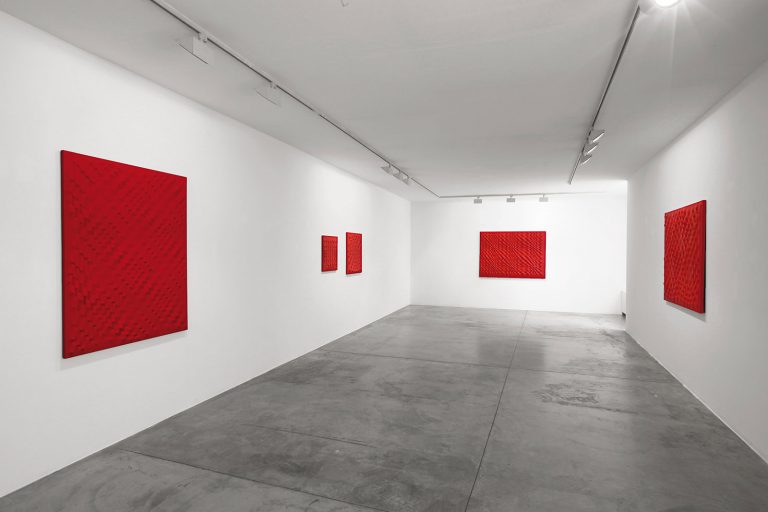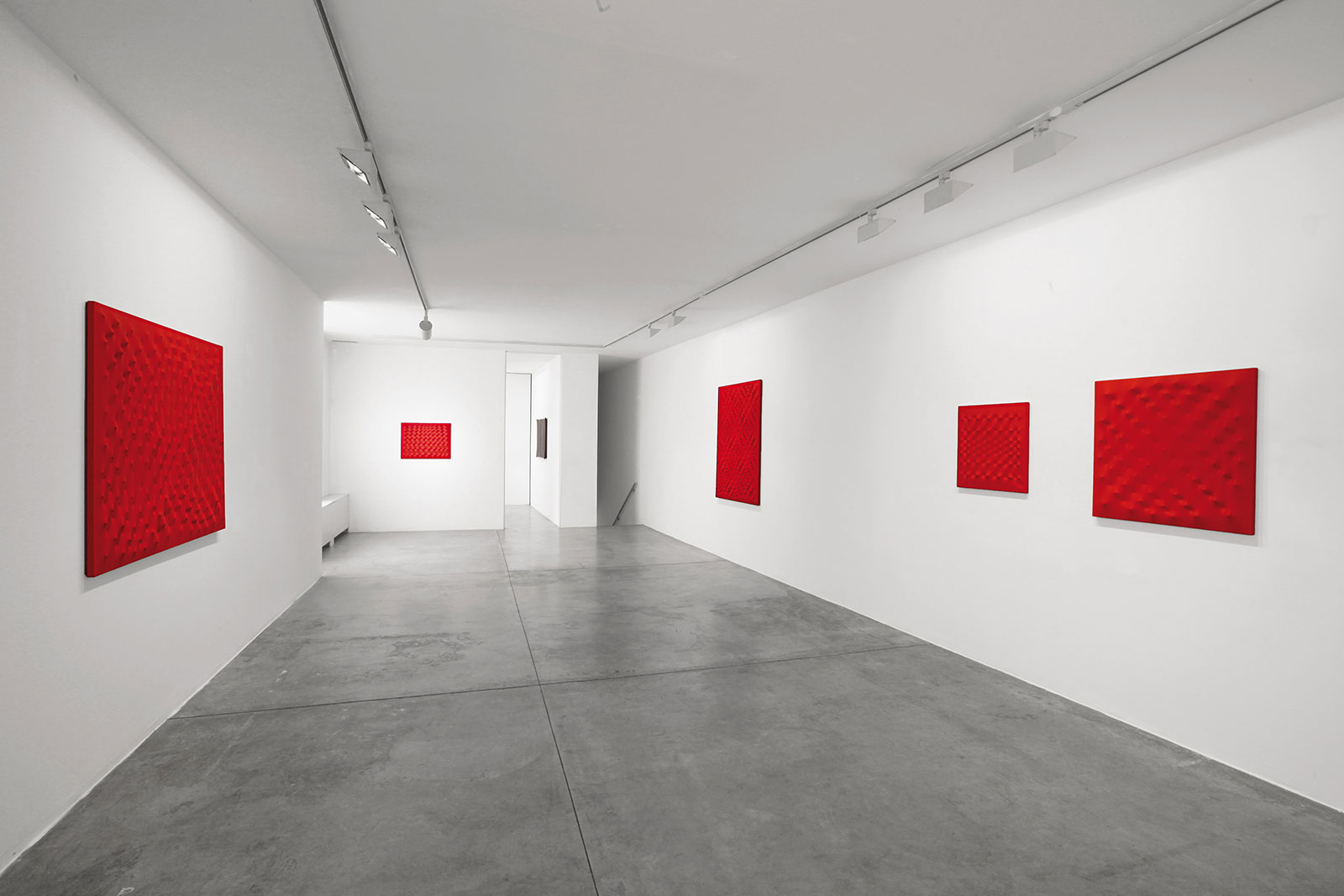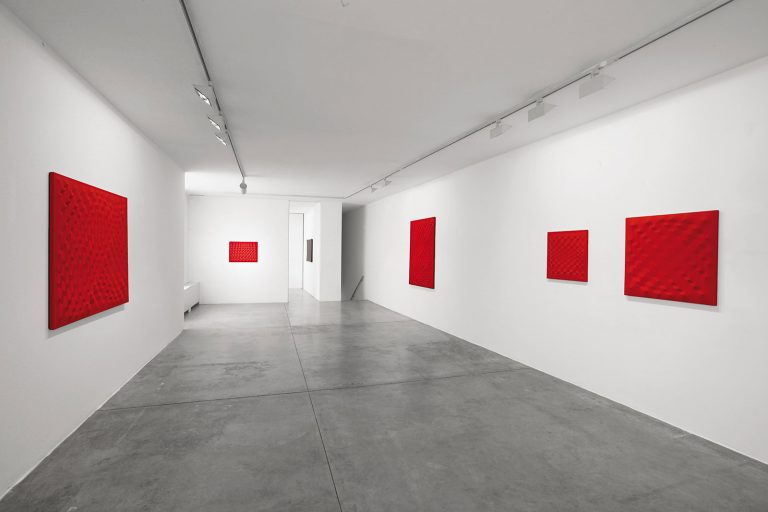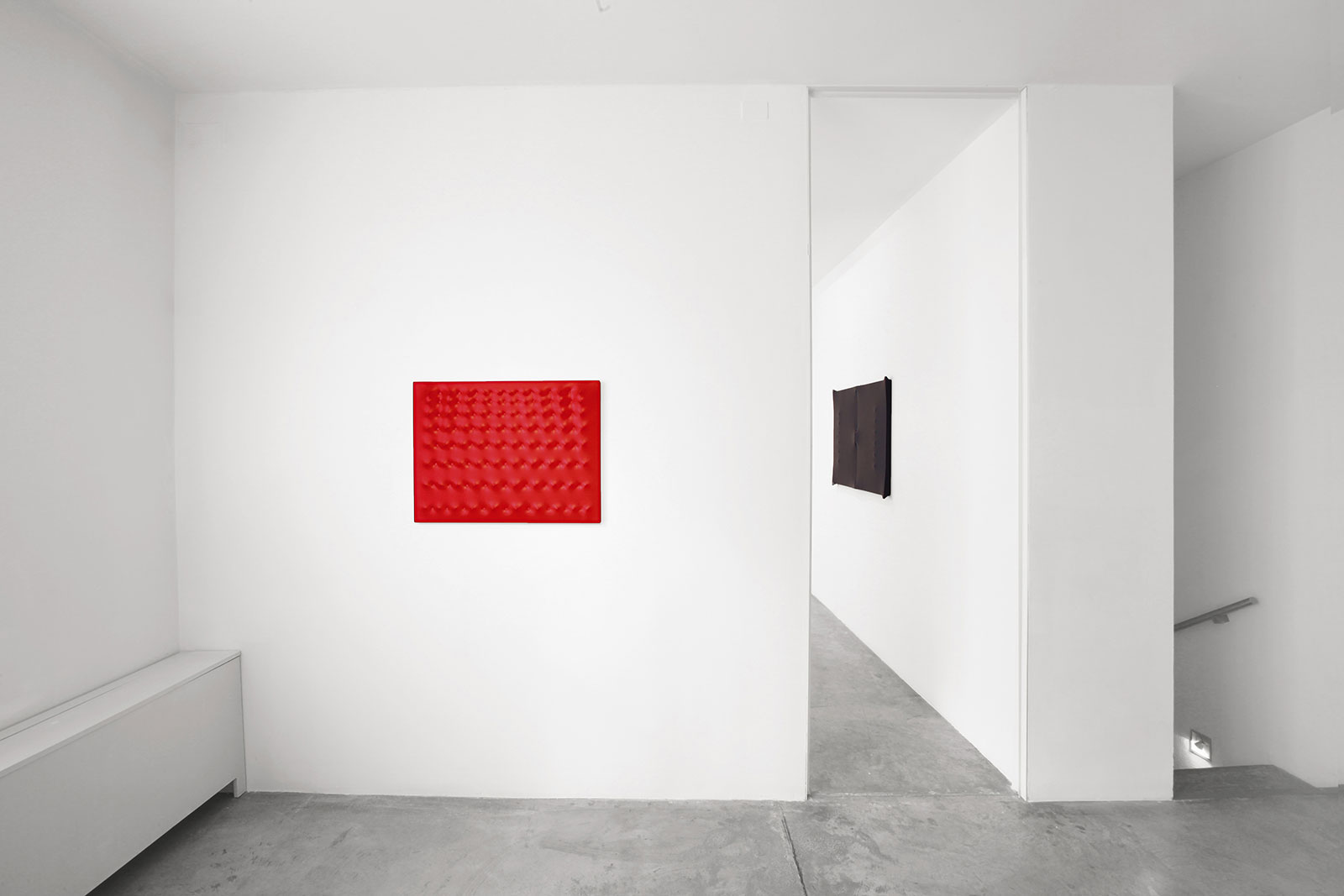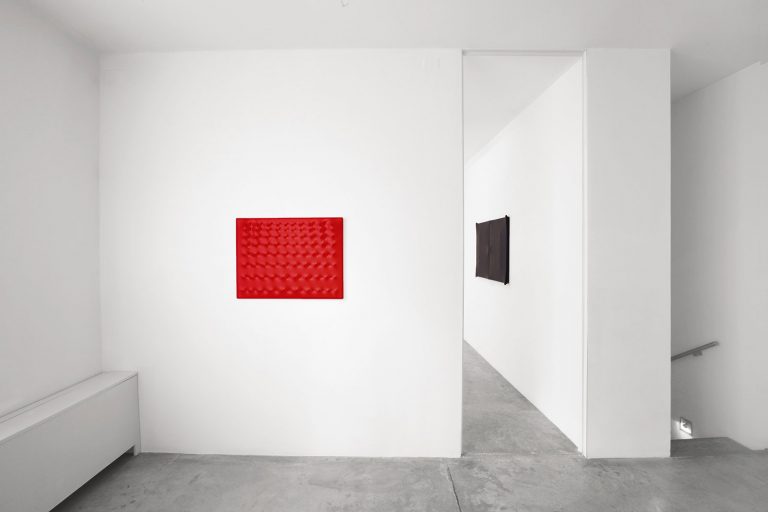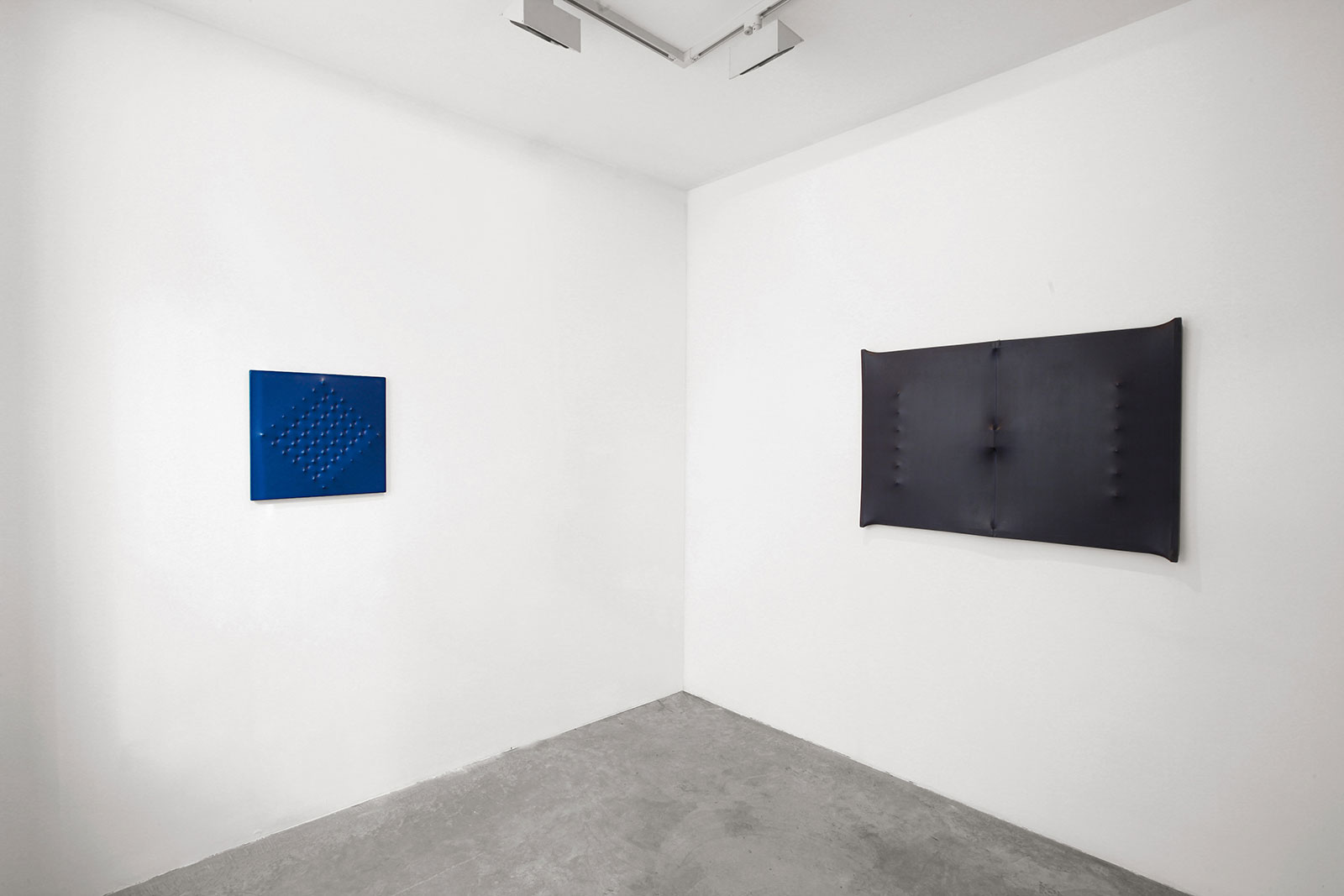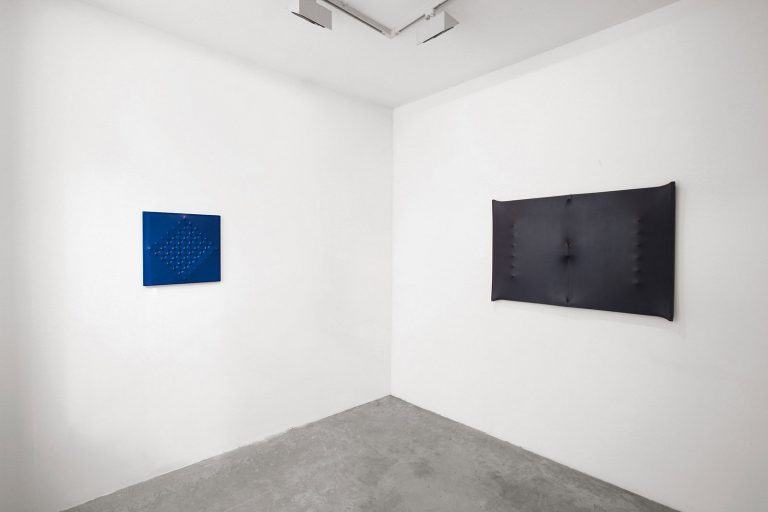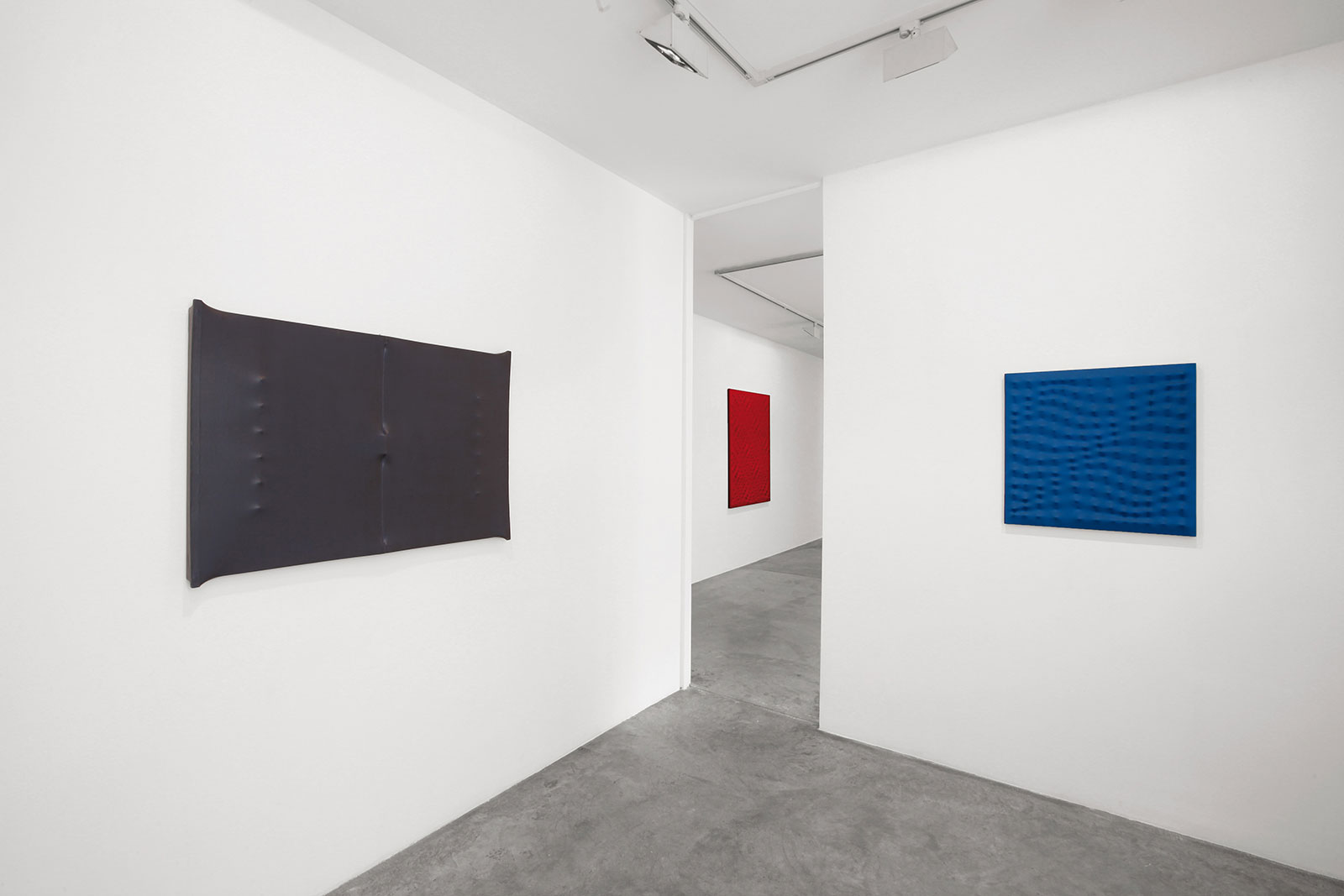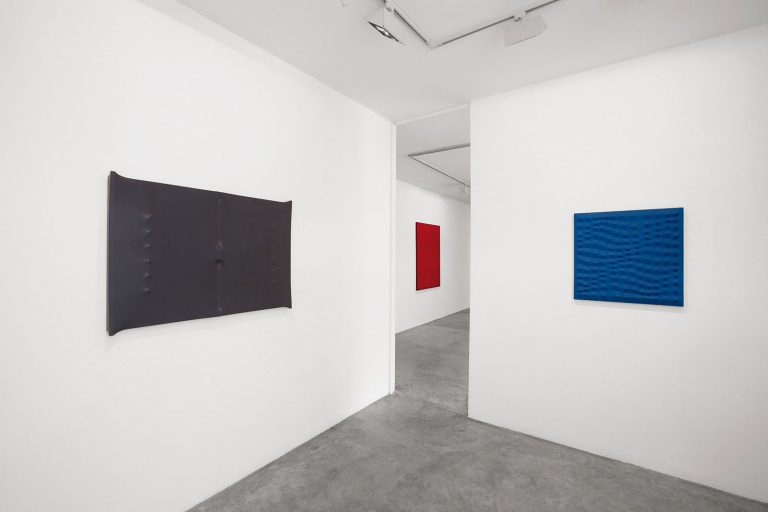 Installation view
© 2015 Cardi Gallery. Photo: Bruno Bani.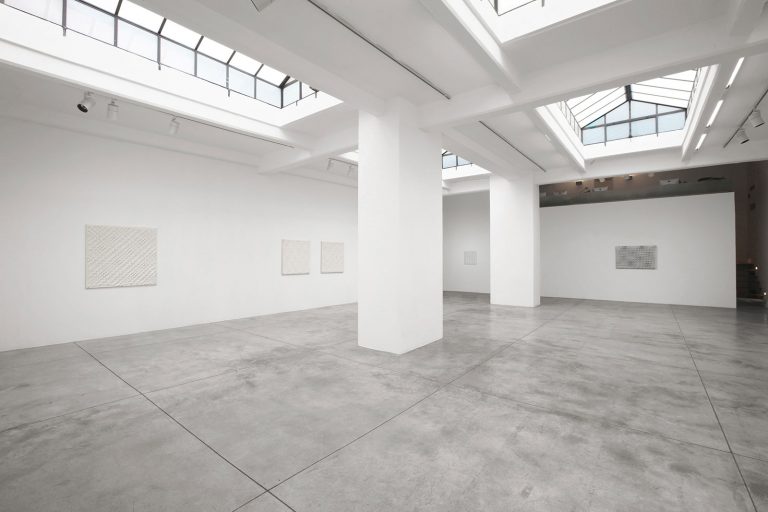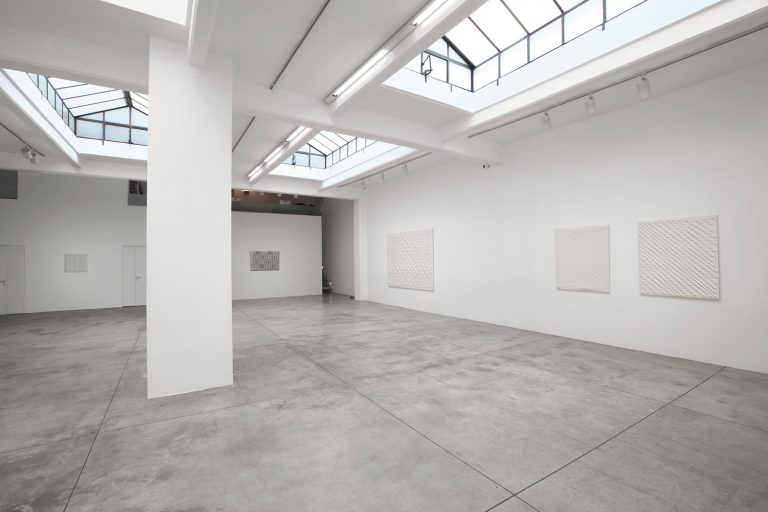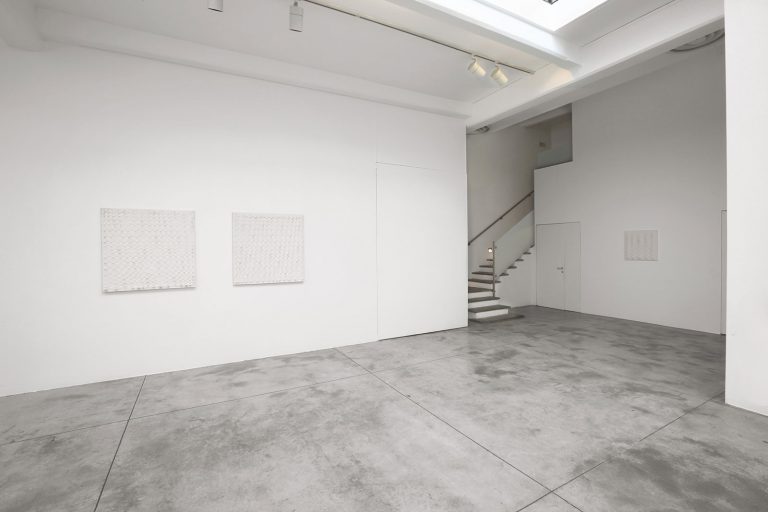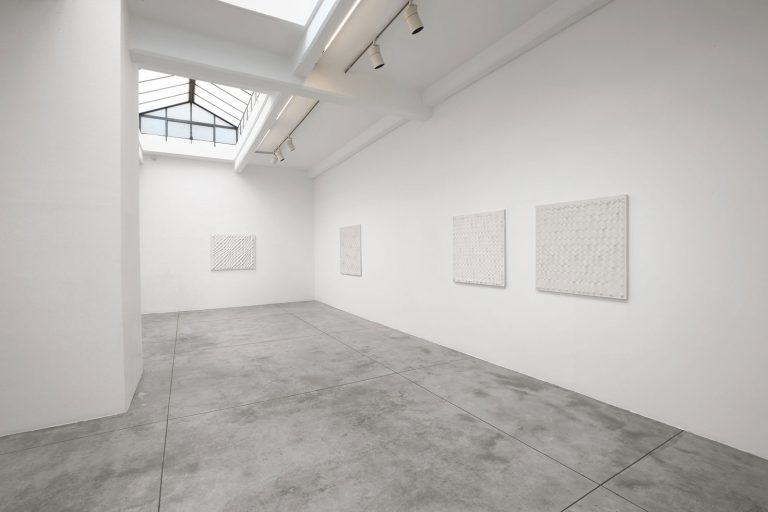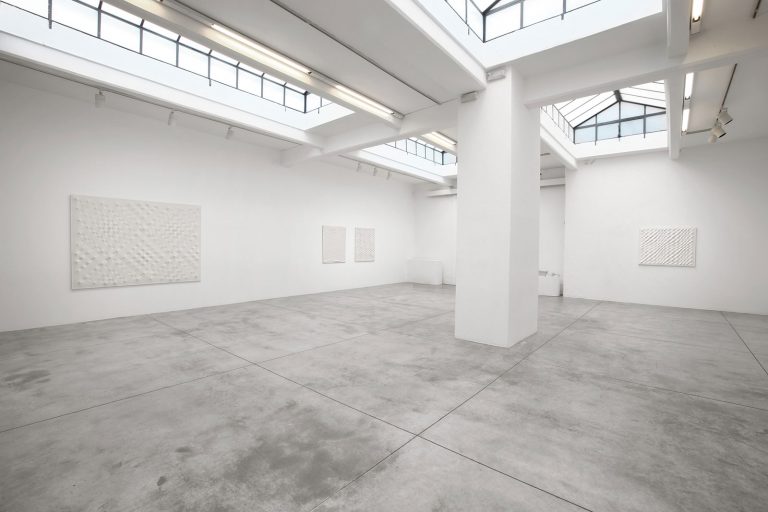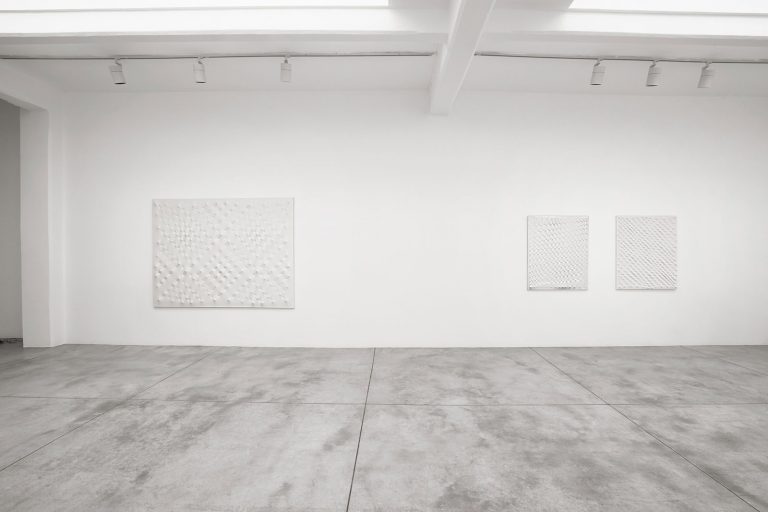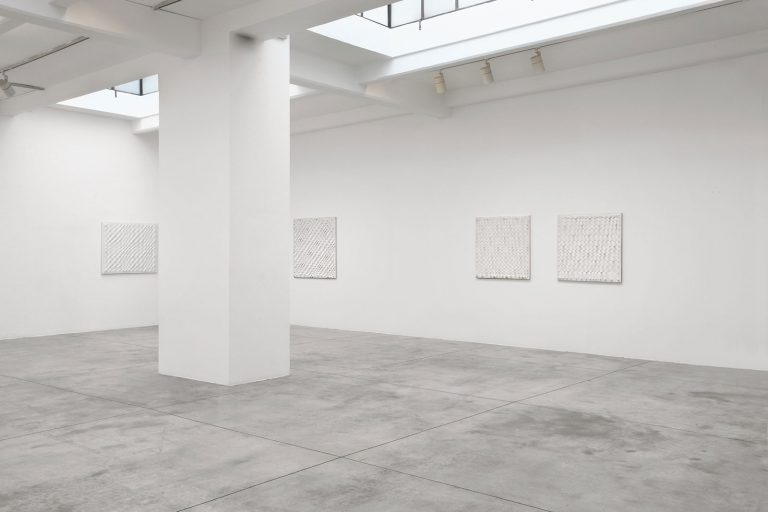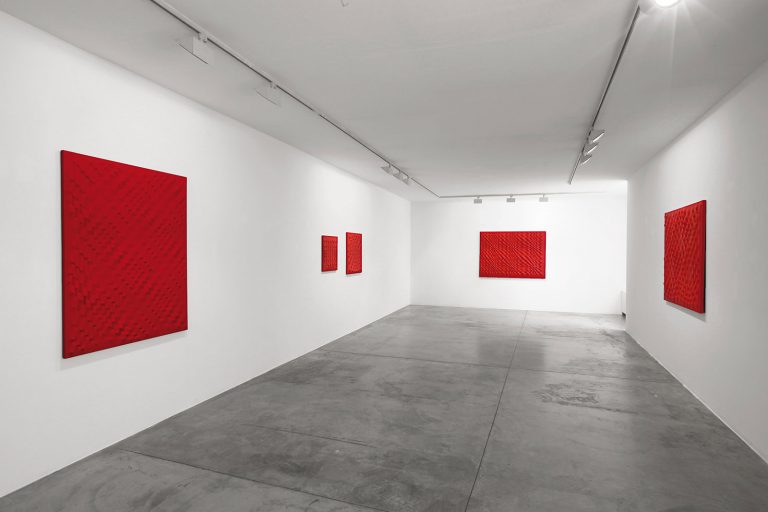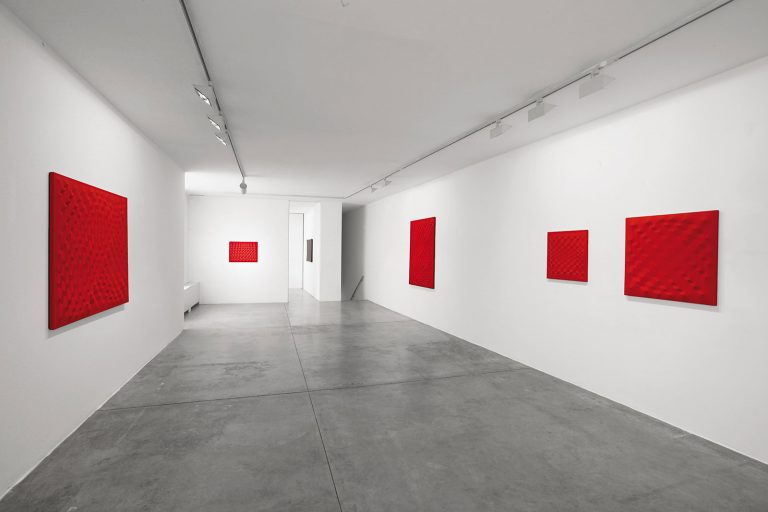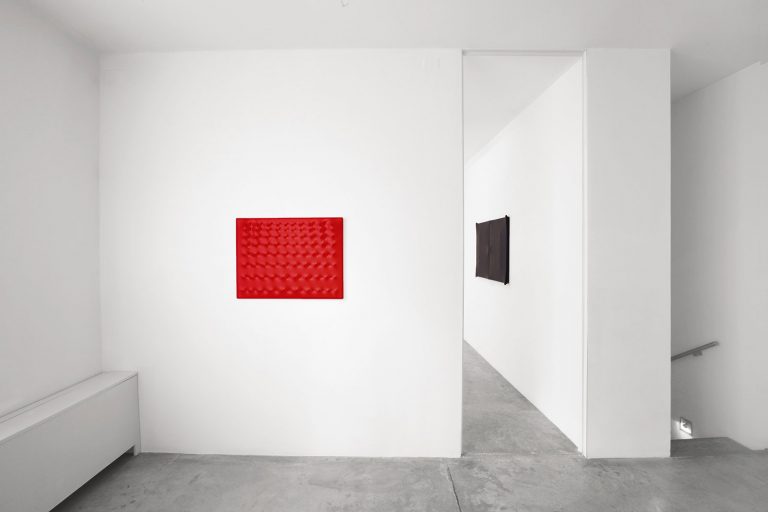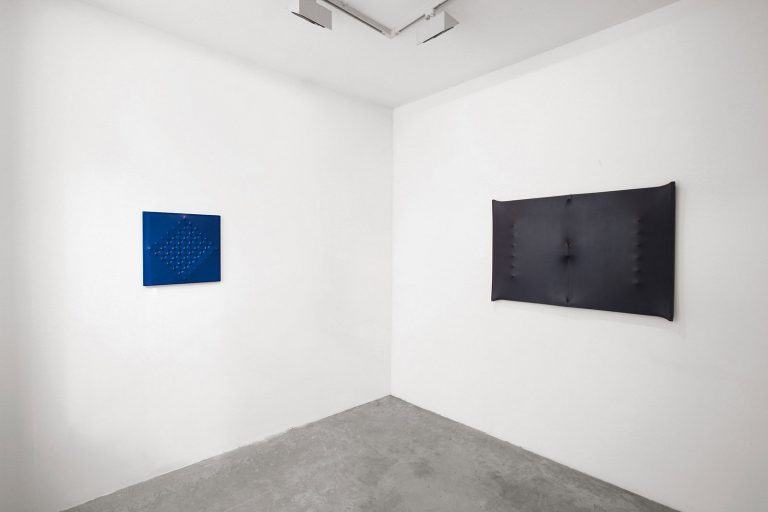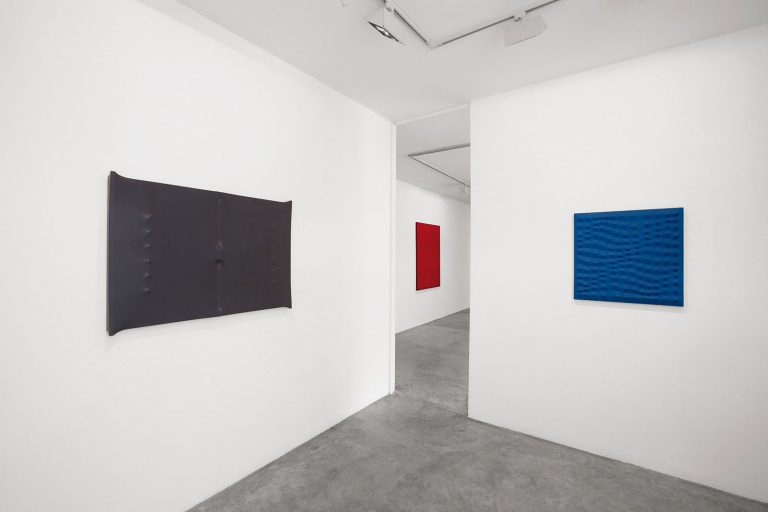 About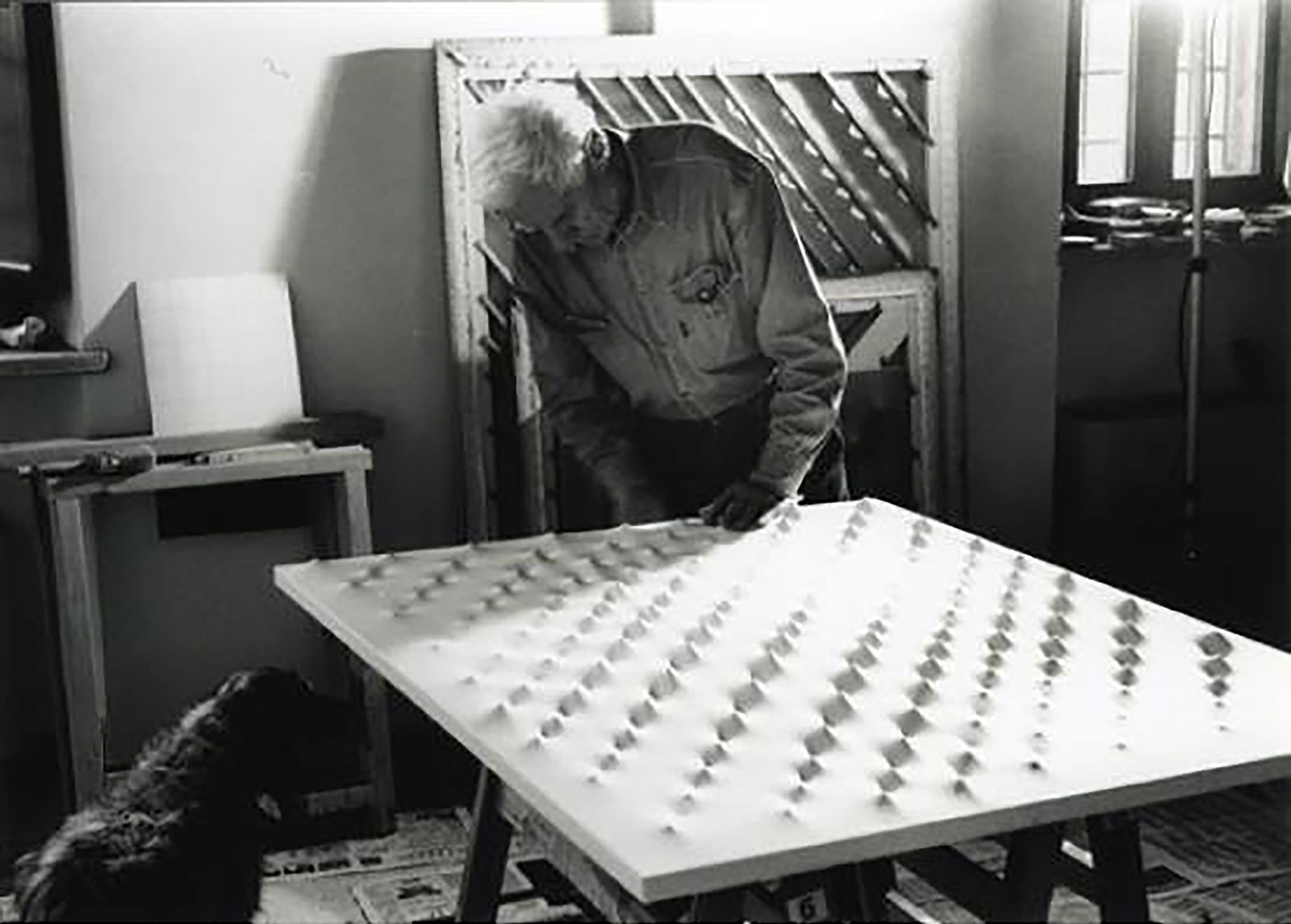 Enrico Castellani in his studio.
© 2015 Cardi Gallery.
Cardi gallery in Milan, is pleased to present Enrico Castellani: Alla radice del non illusorio. On display a selection of 15 works from the 60s to the 2000s.
The artistic practice of Enrico Castellani can be placed inside the abstract trend. An Abstract Art that is self referential, structural and constructive with minimal and conceptual influences and in which it's definitively overtook the informal Vitalism both European and American. The similarities are rather with the experiences of the Optical and Kinetic Art of the T Group in the 60s or with those of the Zero Group in Germany. Bond to classic means such as canvas, frames and nails, Castellani overtakes the informal in favour of a plastic and visual expression that results in a cold and impersonal painting characterized by monochrome surfaces organized in a tridimensional way by elevation and depression, empty and full spaces, eversion and introflections. The surface is conceived in a dynamic way, geometrically structured and rationally designed, and innervated by minimal and primary articulations, in which there's no virtual or illusory reference. The only external and modifying intervention is the light that alters the visual perception hitting the outstretched surface. There's no spiritual or mystical attitude, the artist creates a materialistic process to activate the physical or mental perception of a dimension that is theoretically infinite.
Today Castellani is looked up as one of the most important painters of our times, he moved his research from the idea of creating pictorial objects with an indisputable essence, not subject to interpretation, "The work is what you see". He operates on the canvas sensitizing the surface with elevations (eversion and introflections) with the aim to make it detectable. The canvas is divided in geometric and mental grid patterns in the most impersonal way. The only compositional criterion is concreteness that tends to infinite. His work is characterized by its lucidity, it's essential and free from any emotionality.
CARDI GALLERY | MILAN
Corso di Porta Nuova 38
Milan, 20121, Italy
ARTIST
Enrico Castellani
DOWNLOAD