Emilio Isgrò
February 01 - April 08, 2022
Cardi Gallery London
---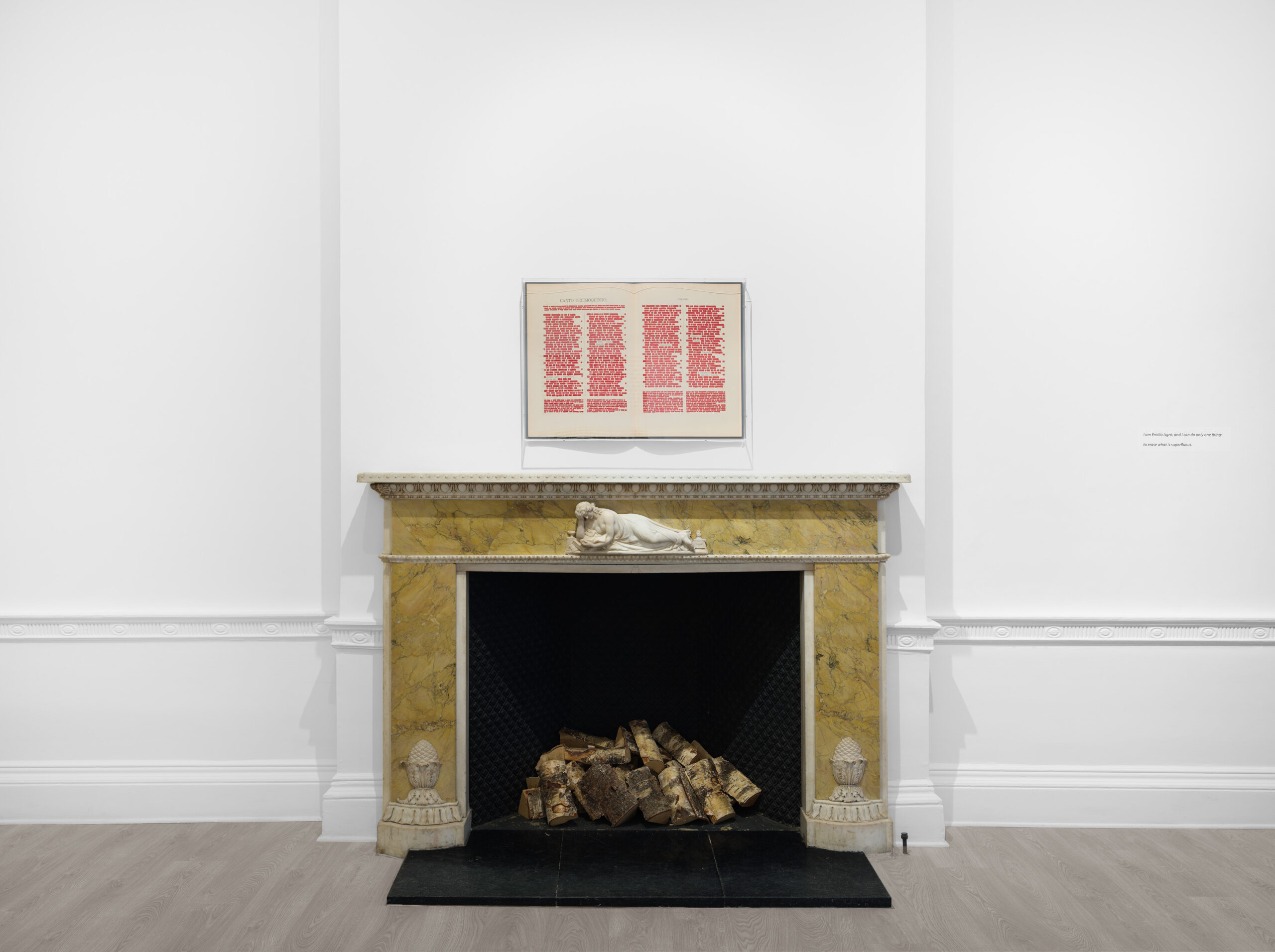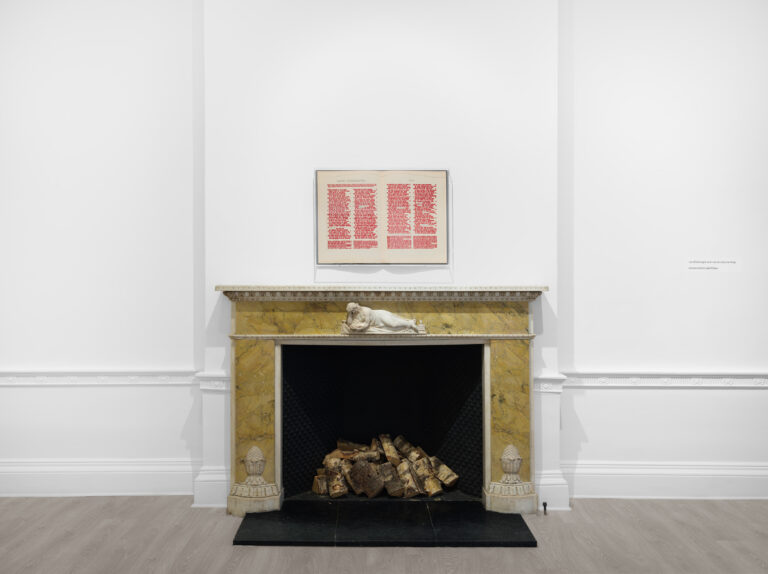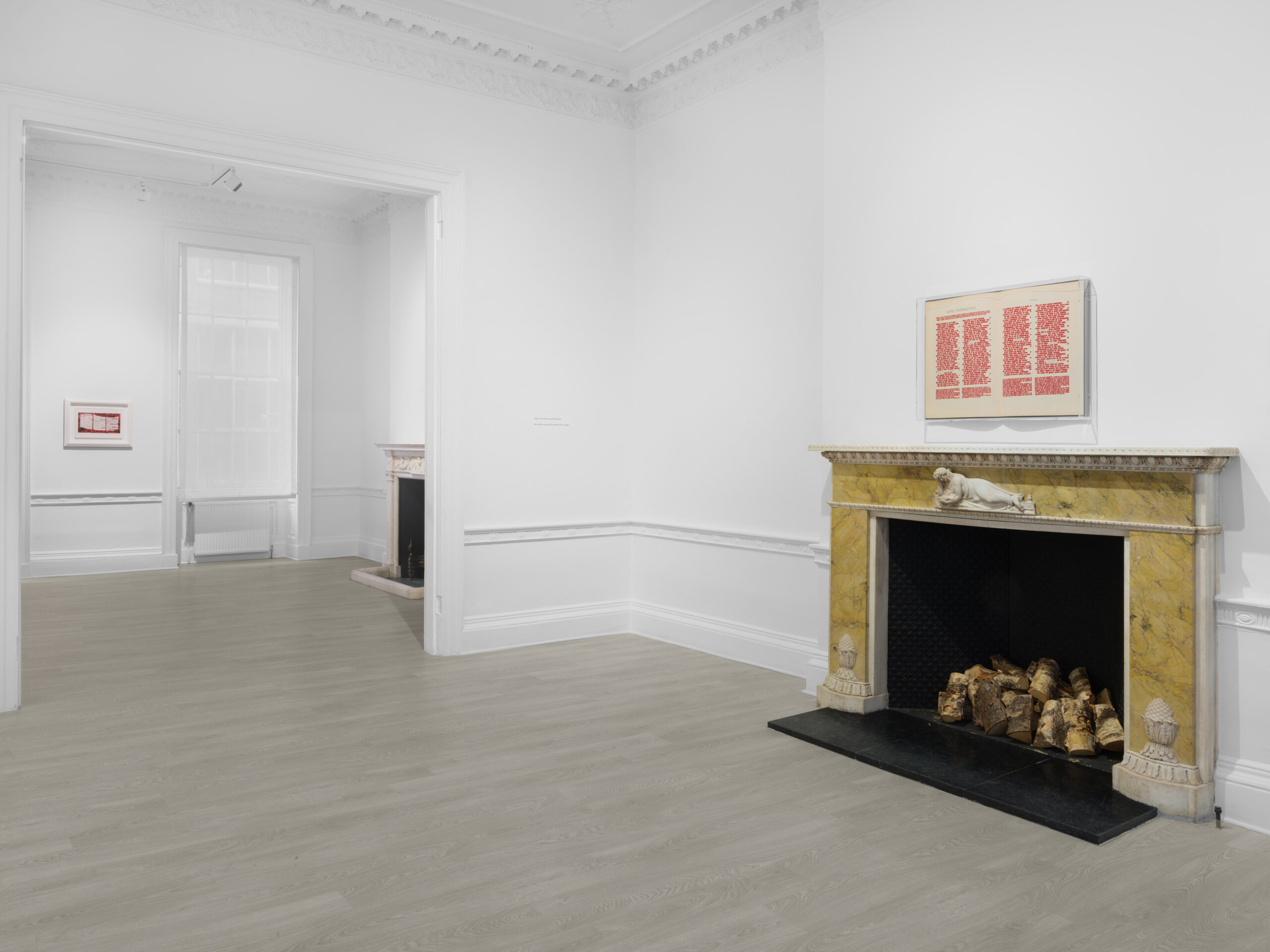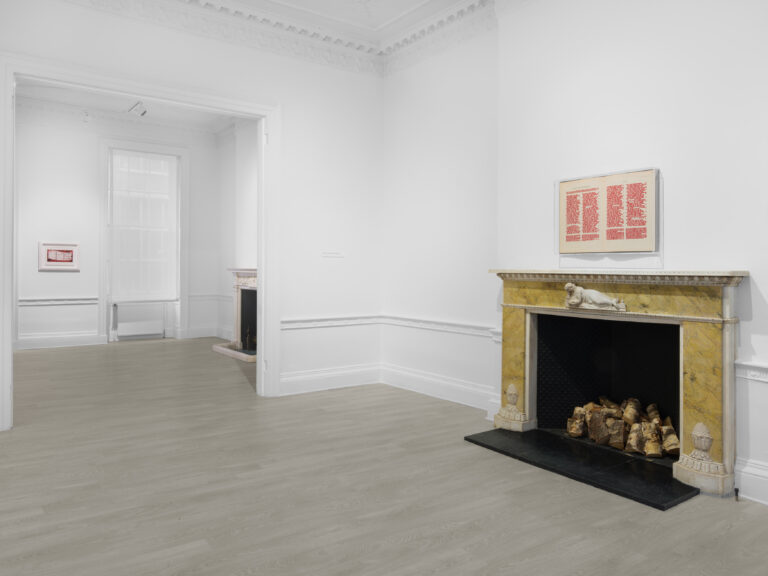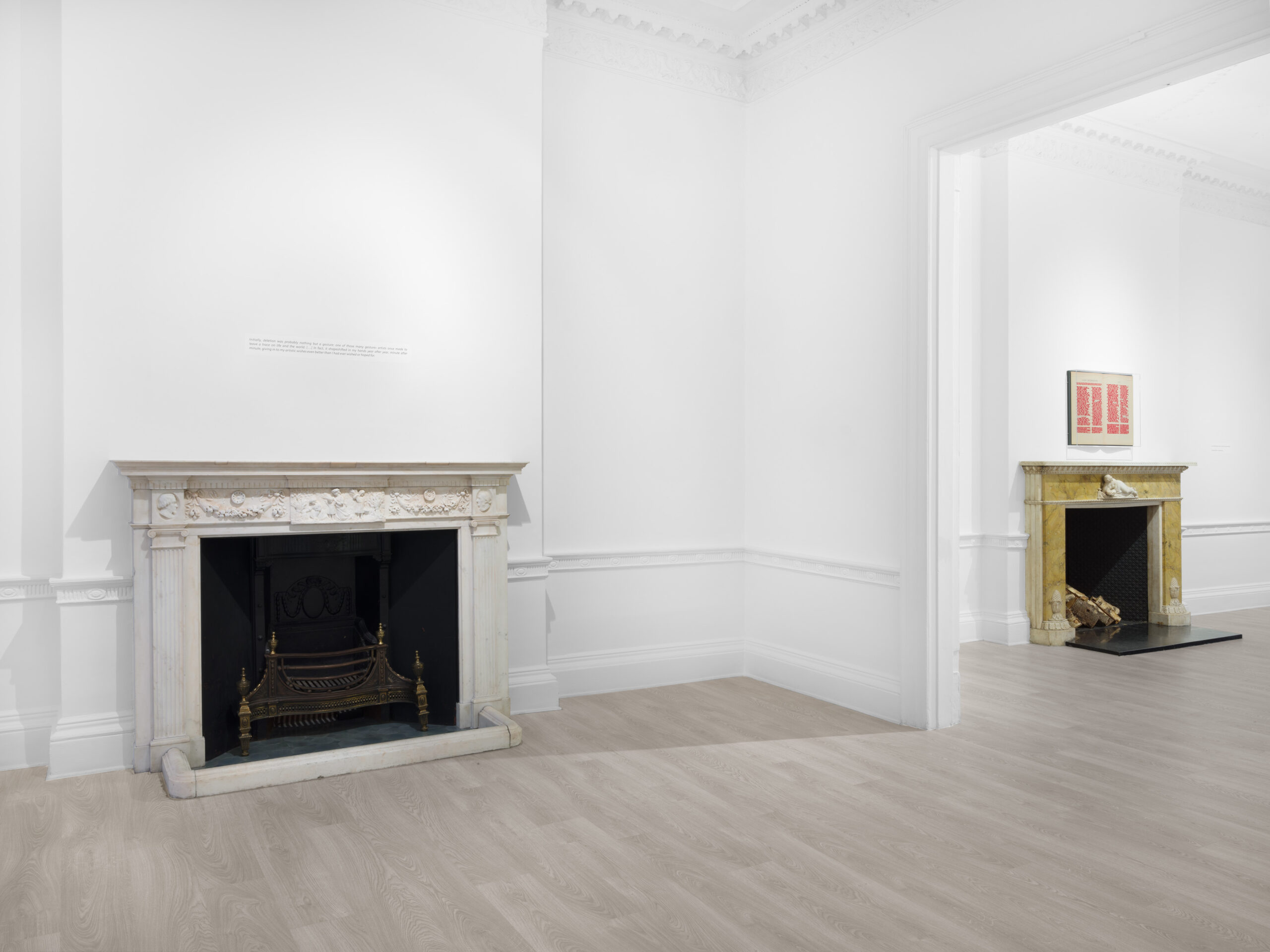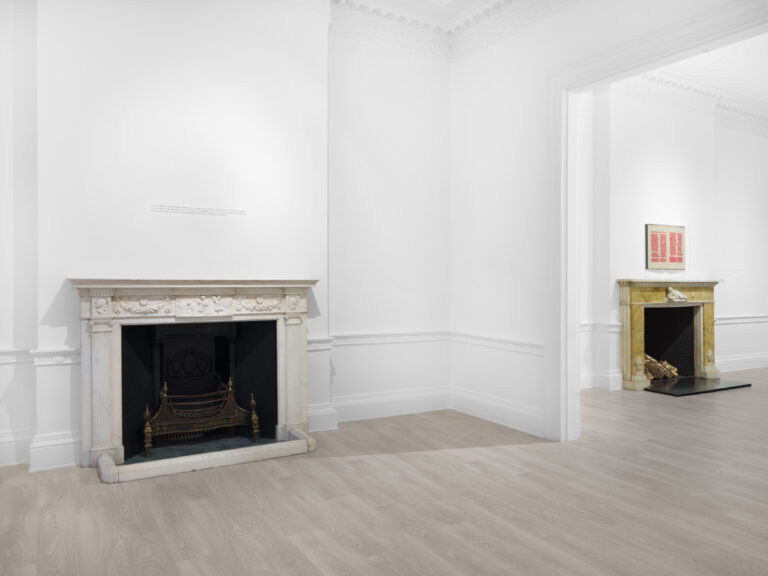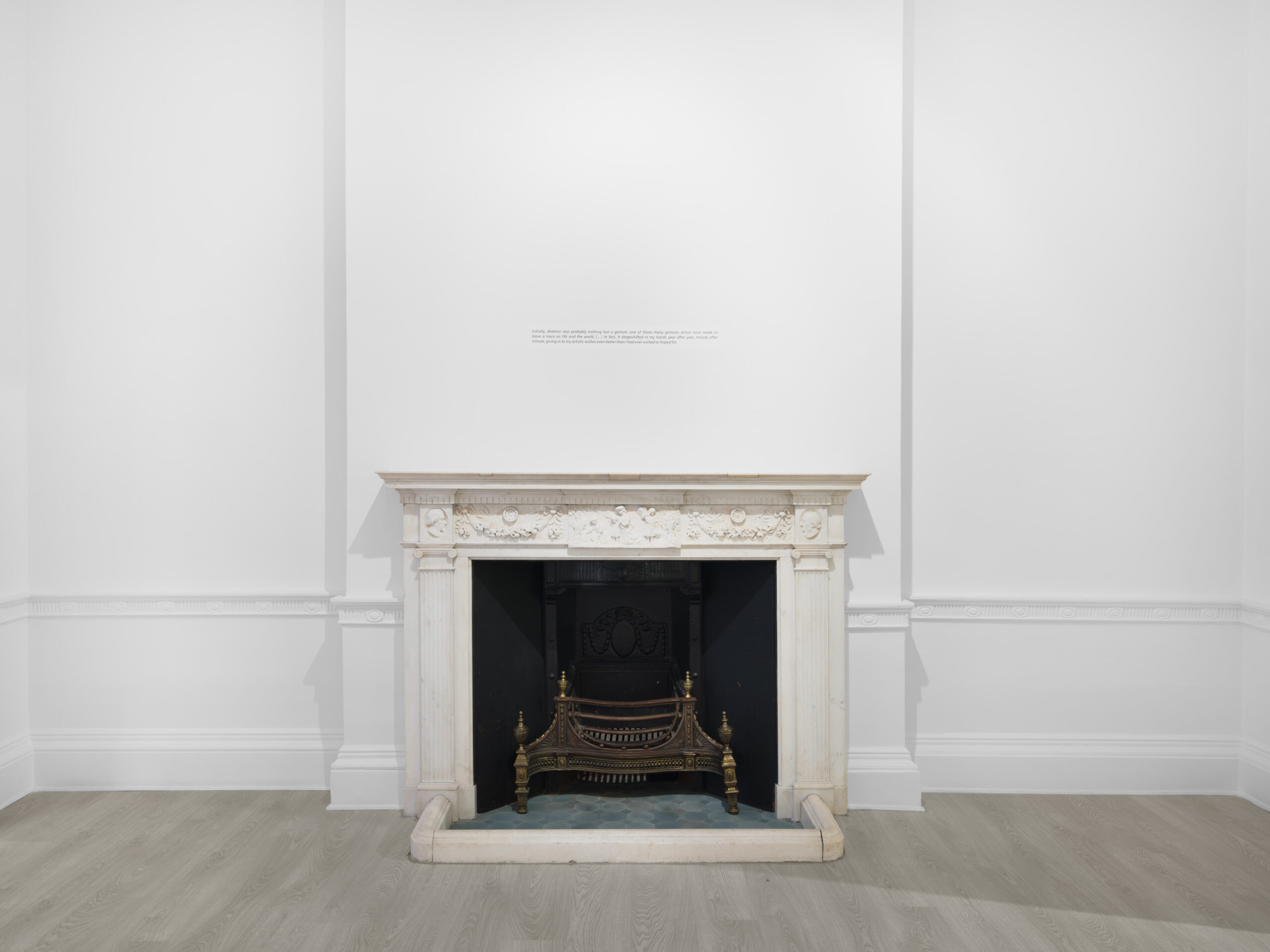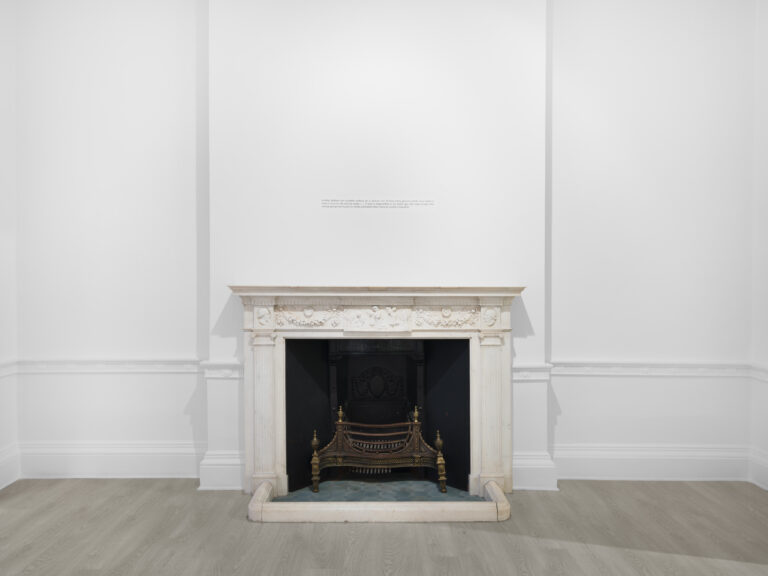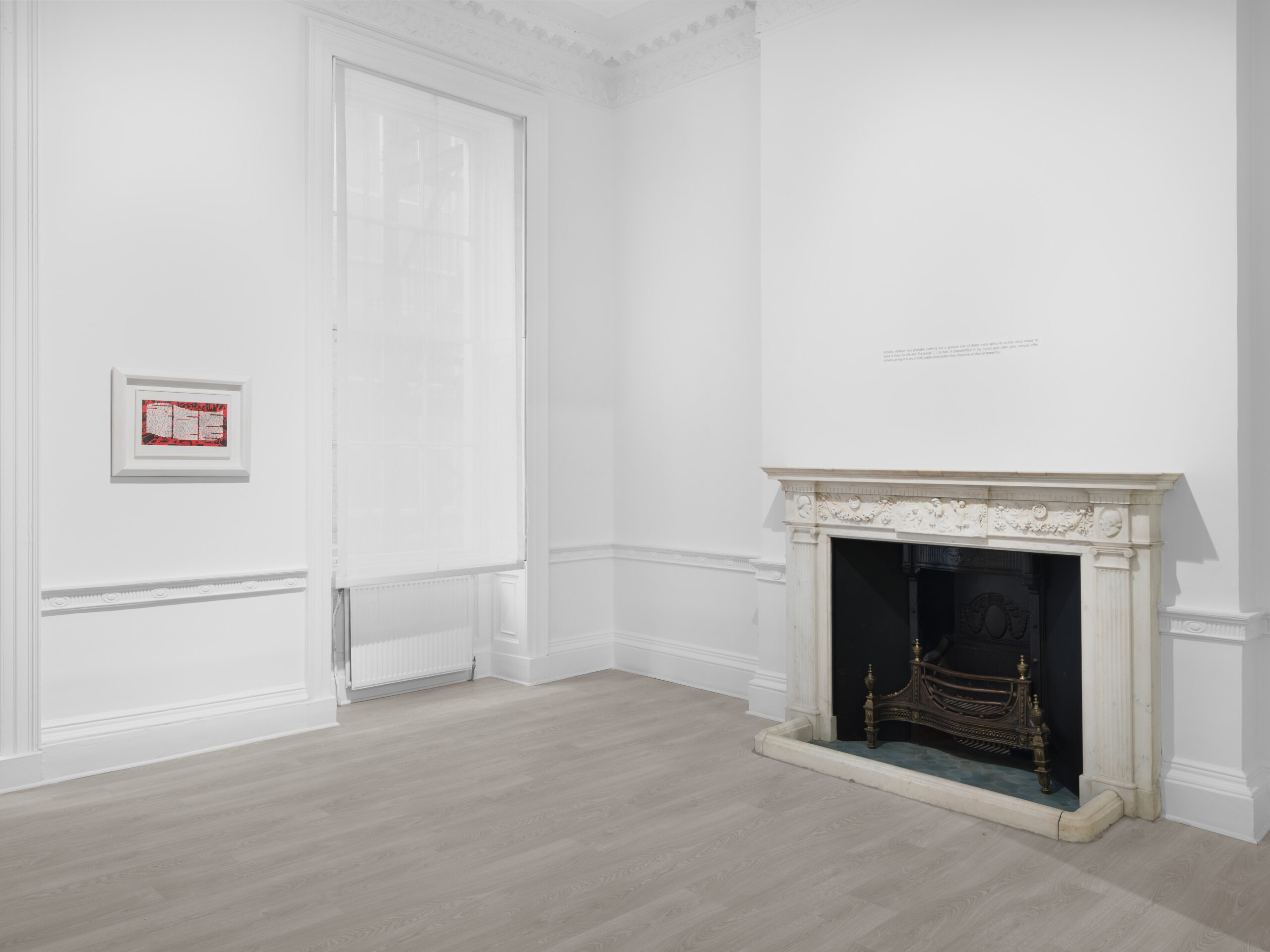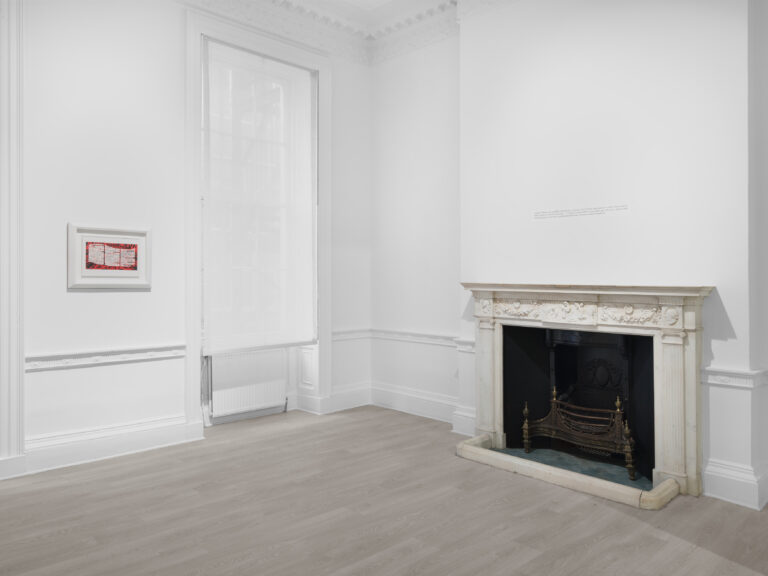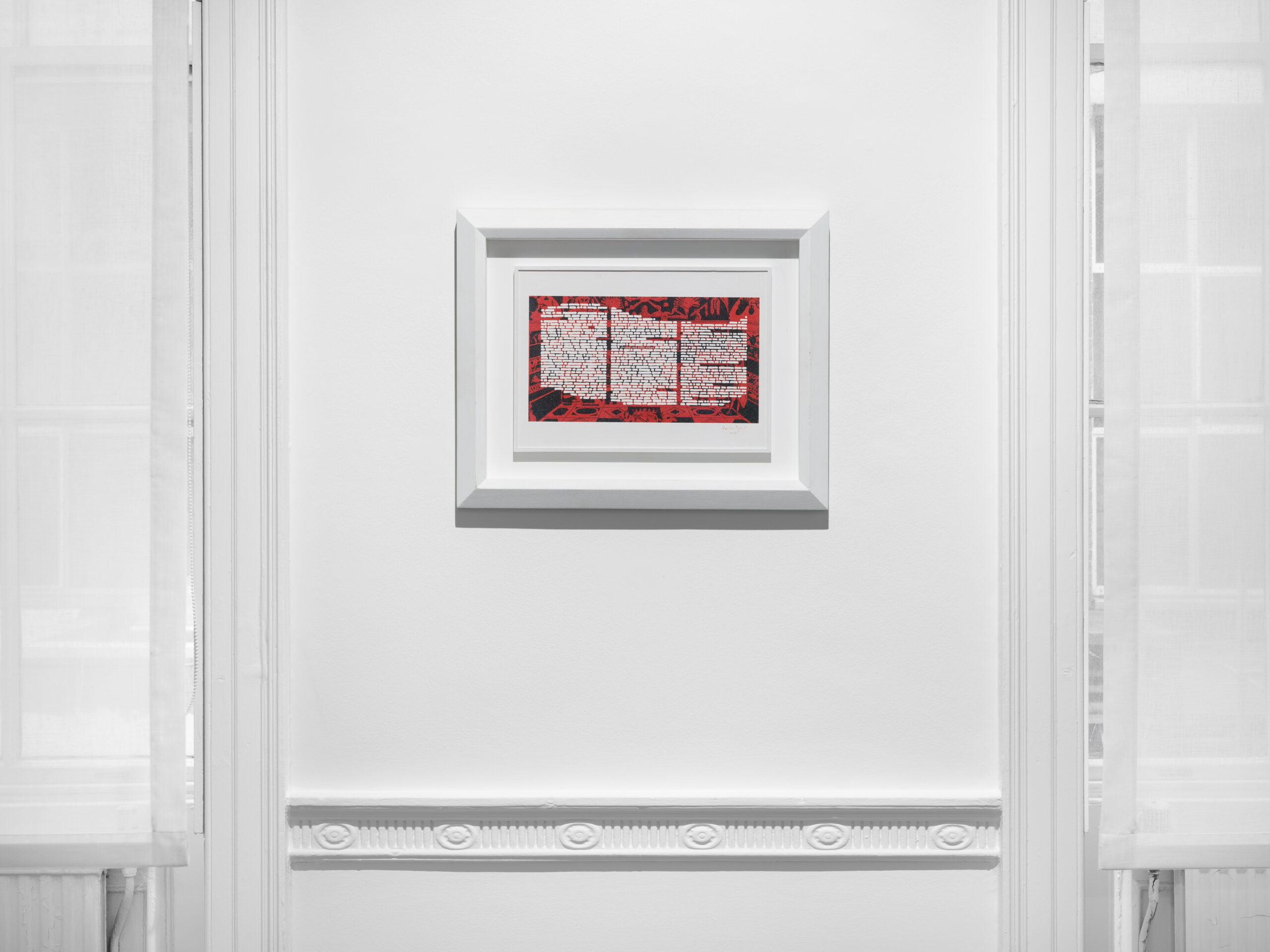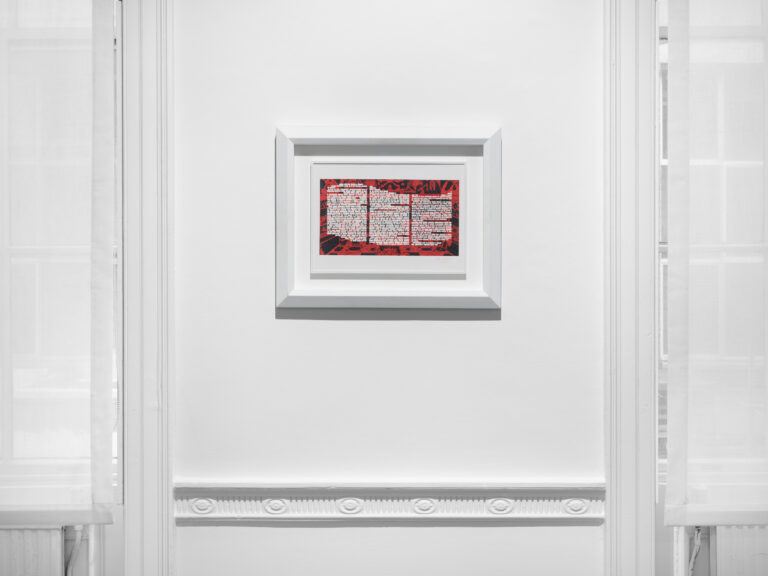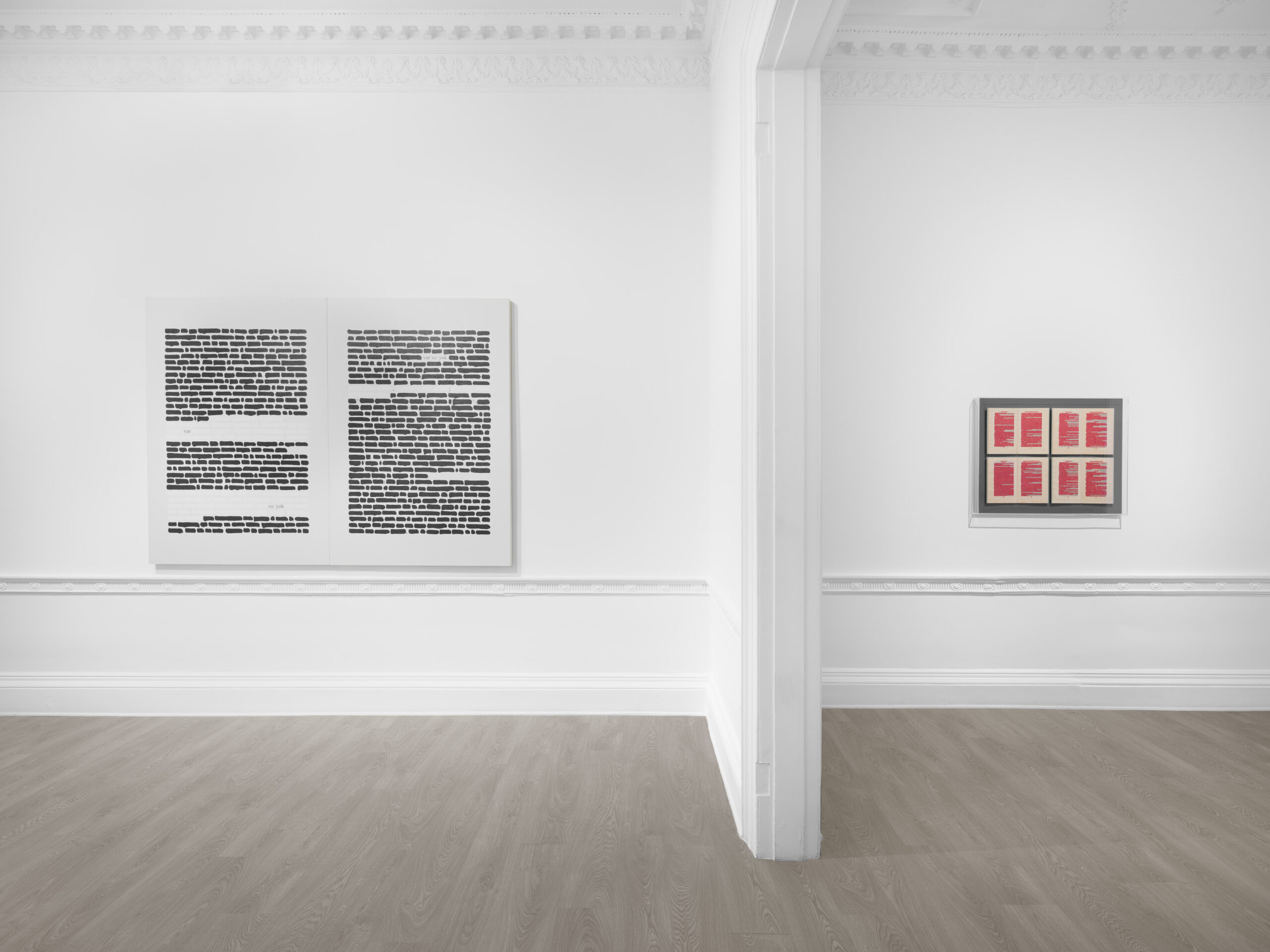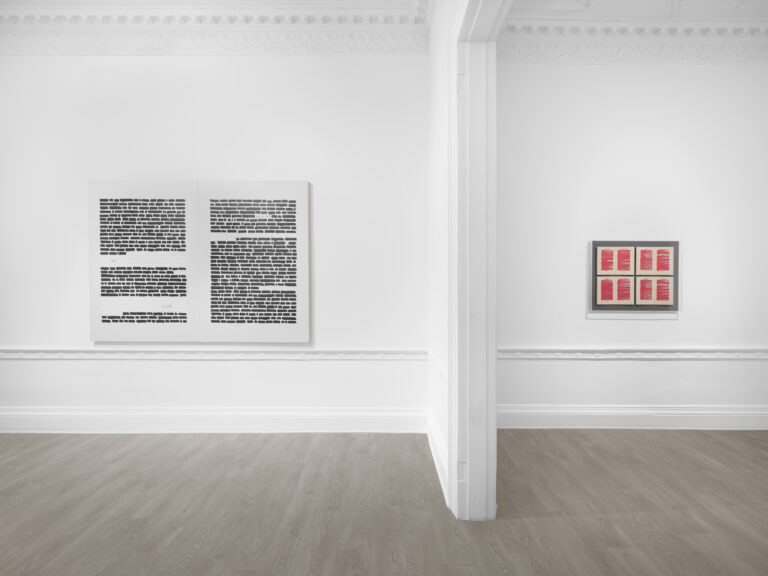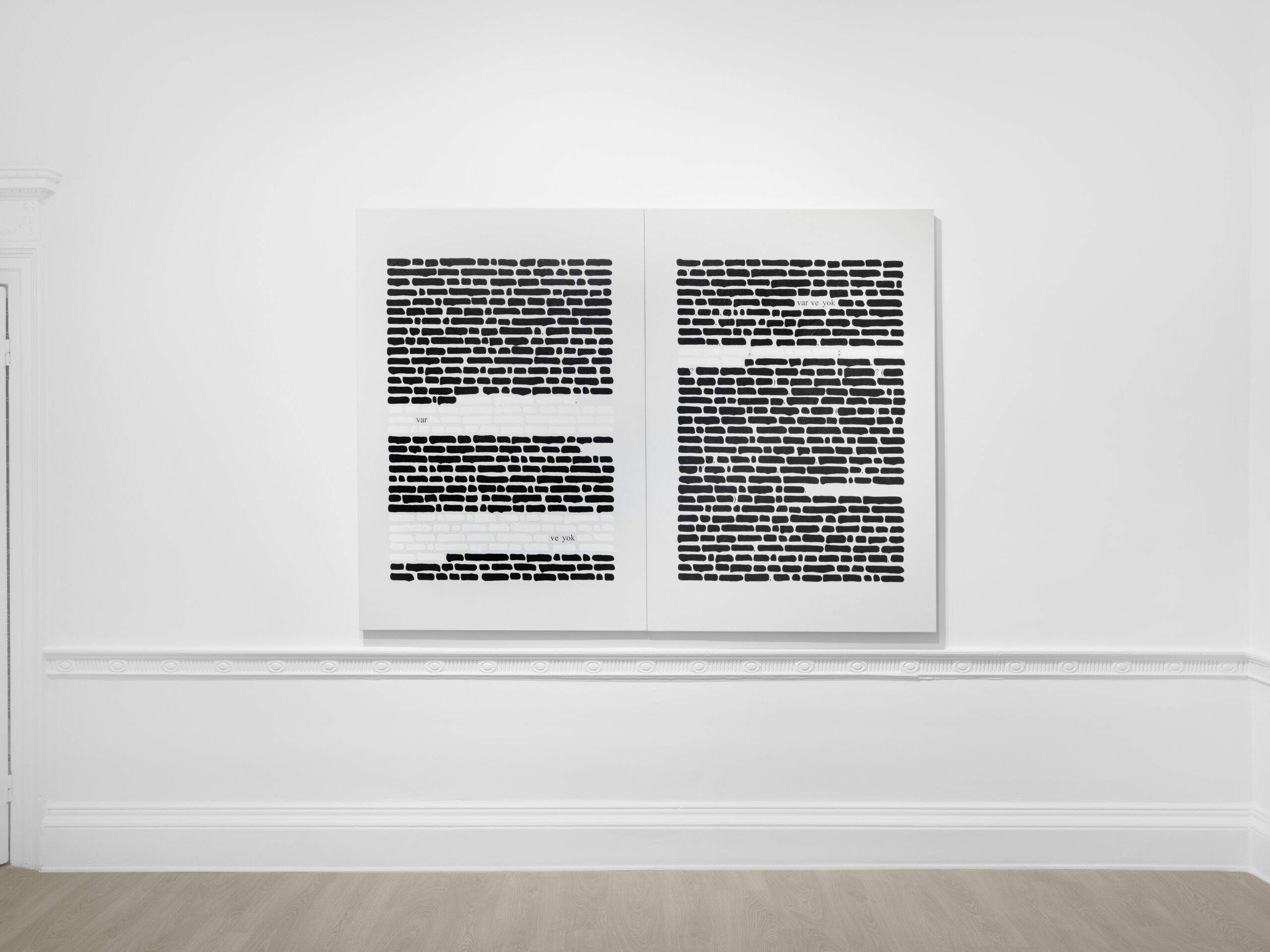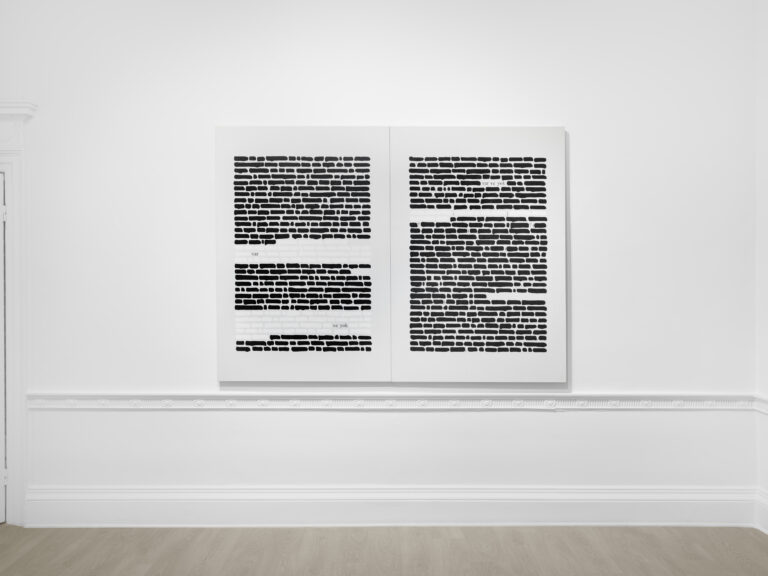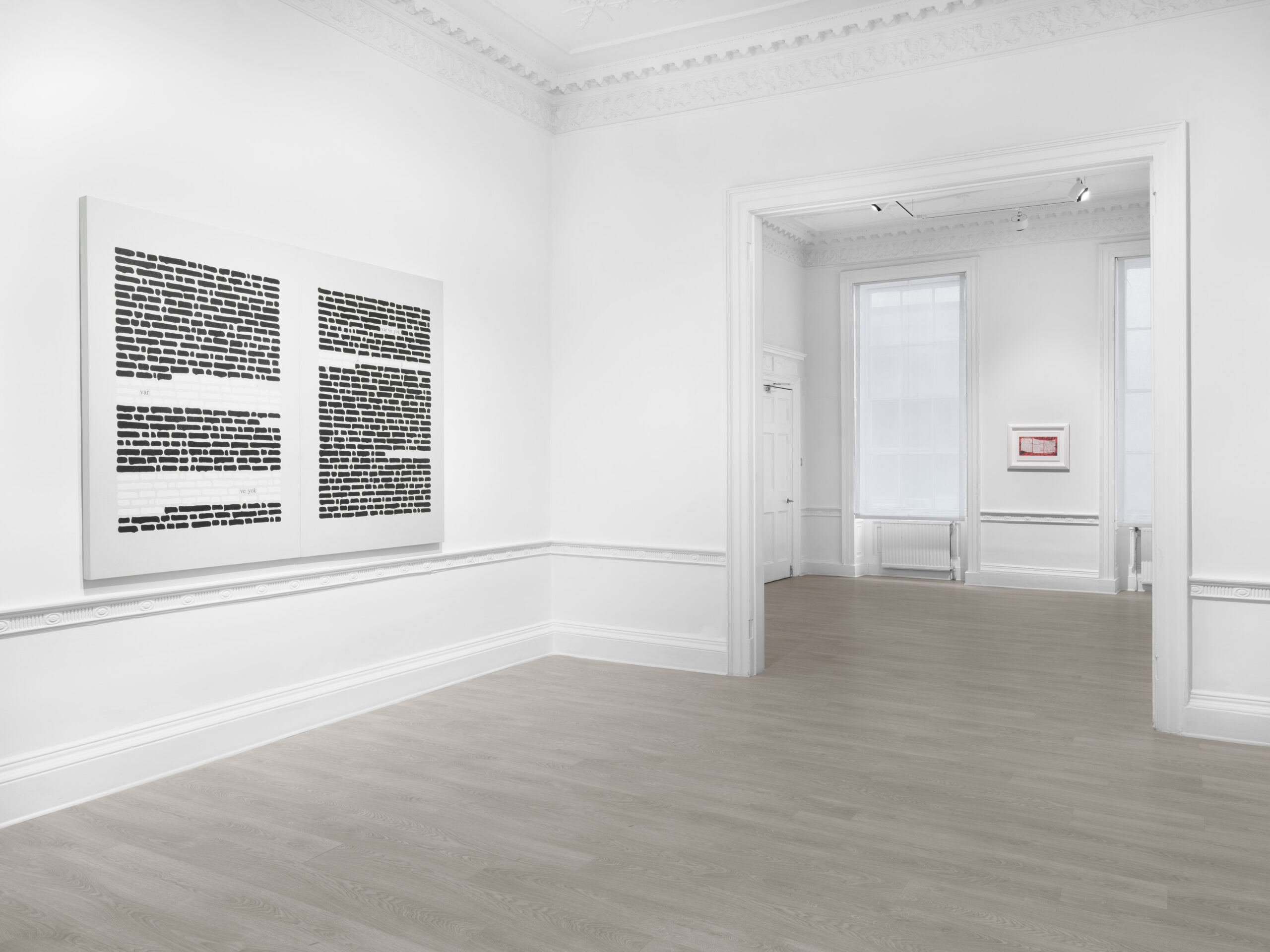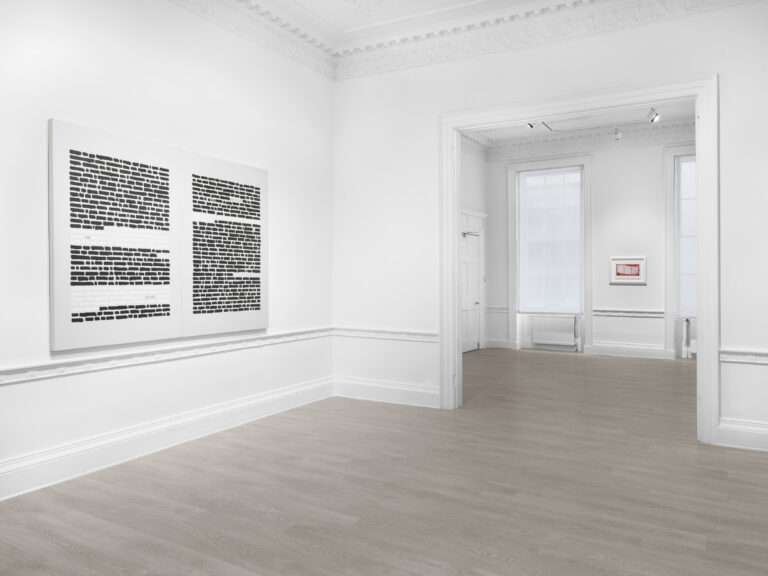 Installation view
© 2022 Cardi Gallery. Photo: Eva Herzog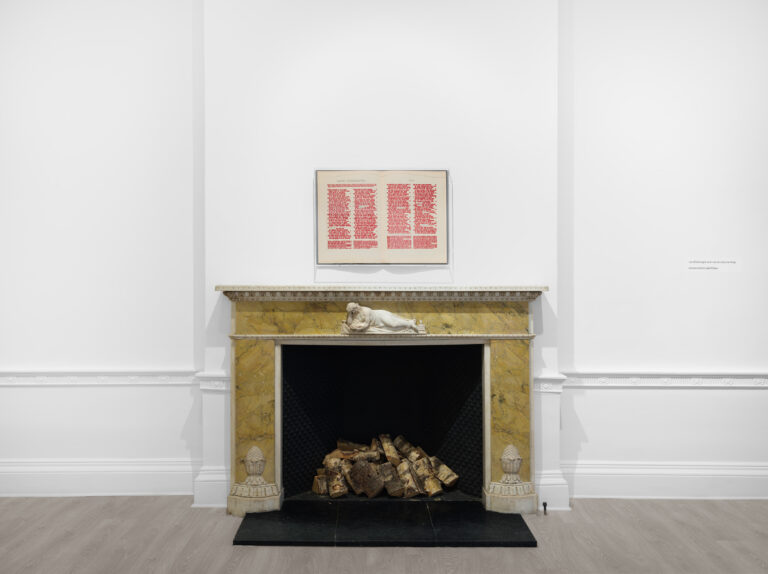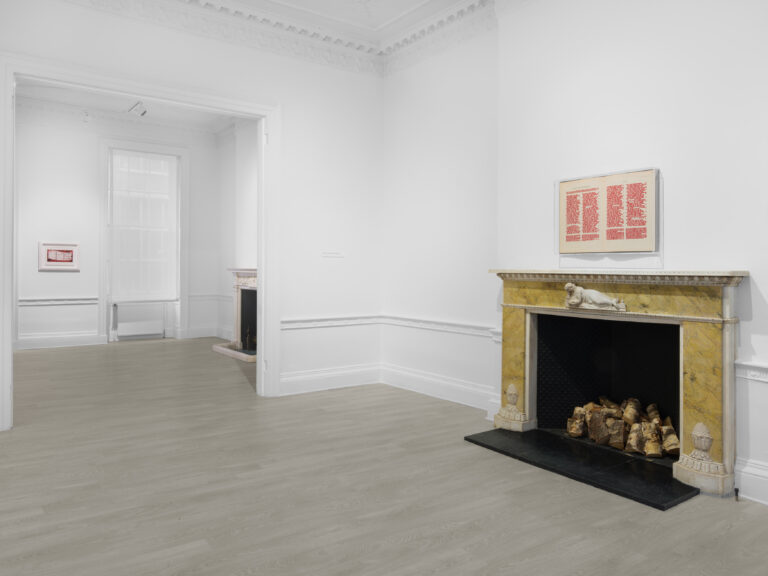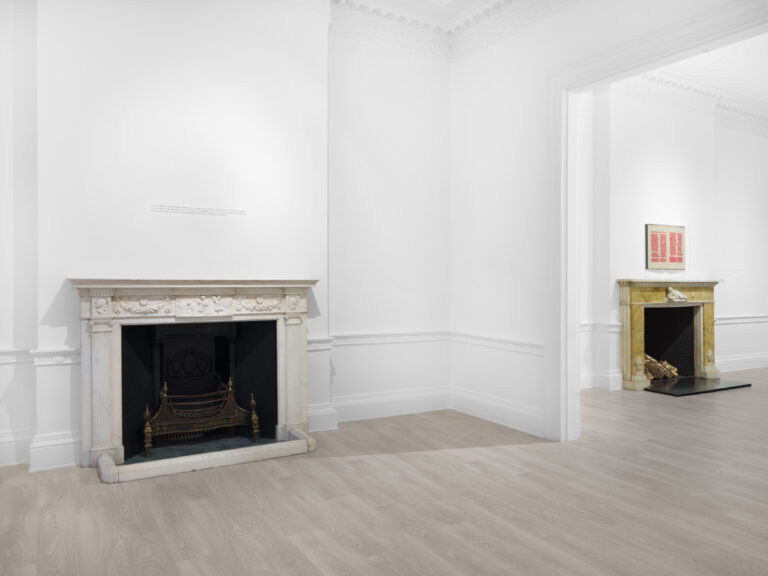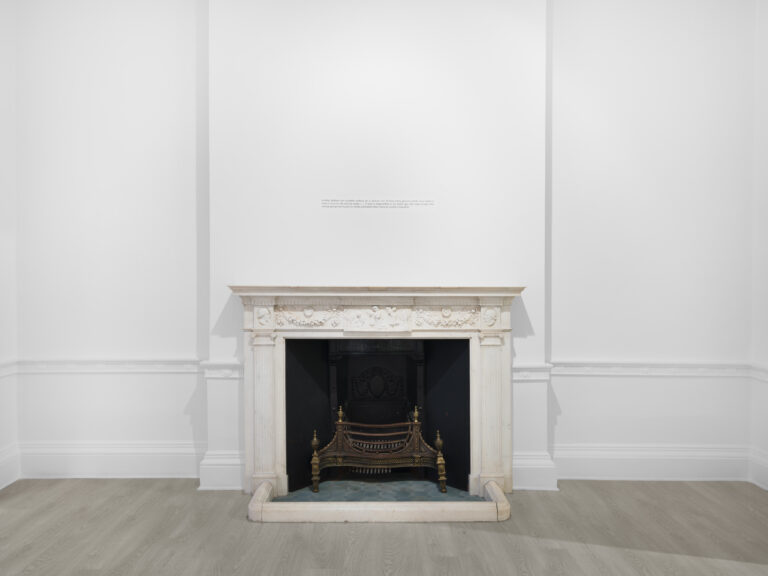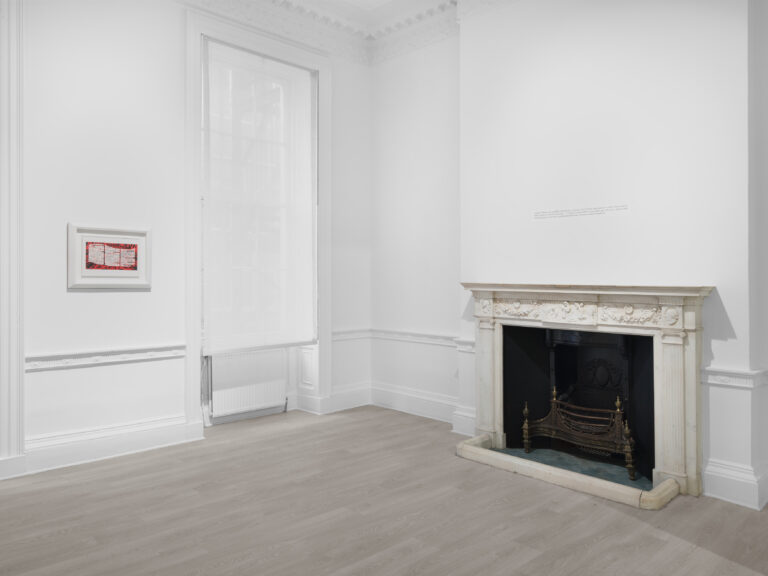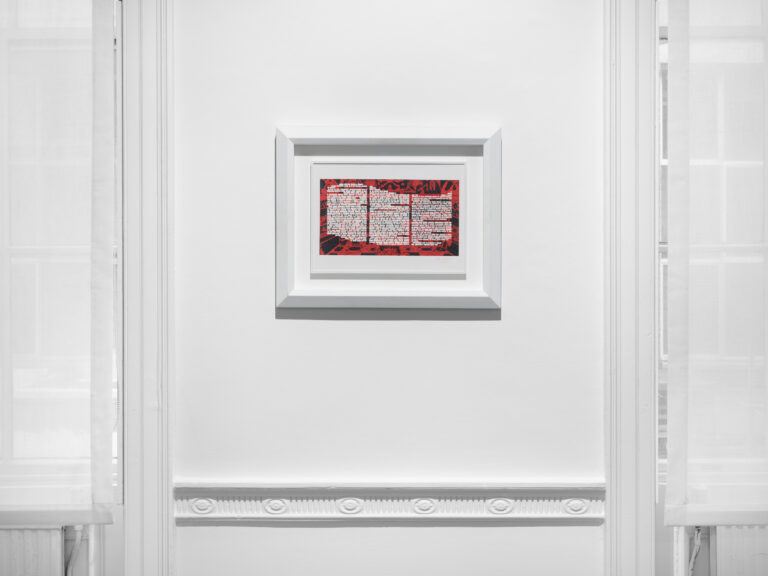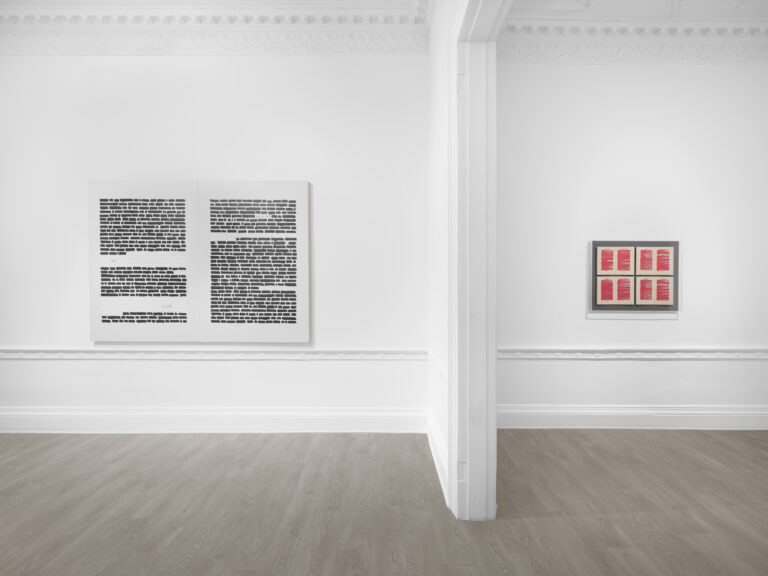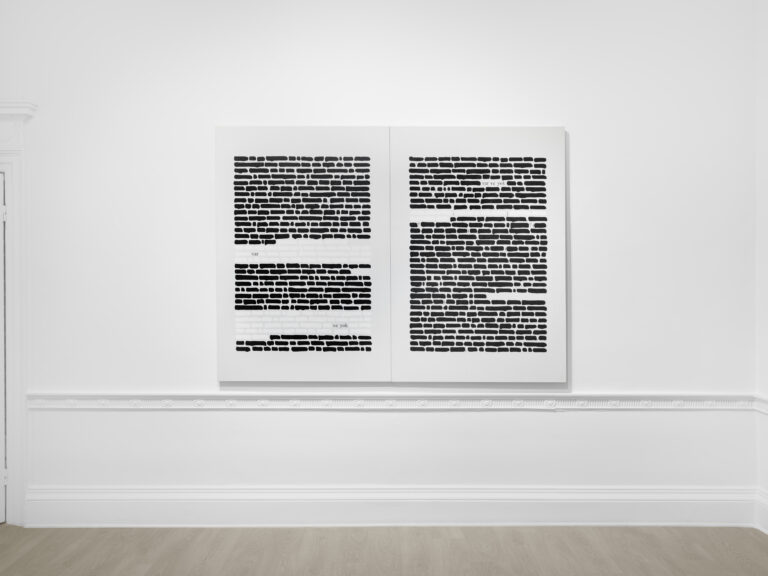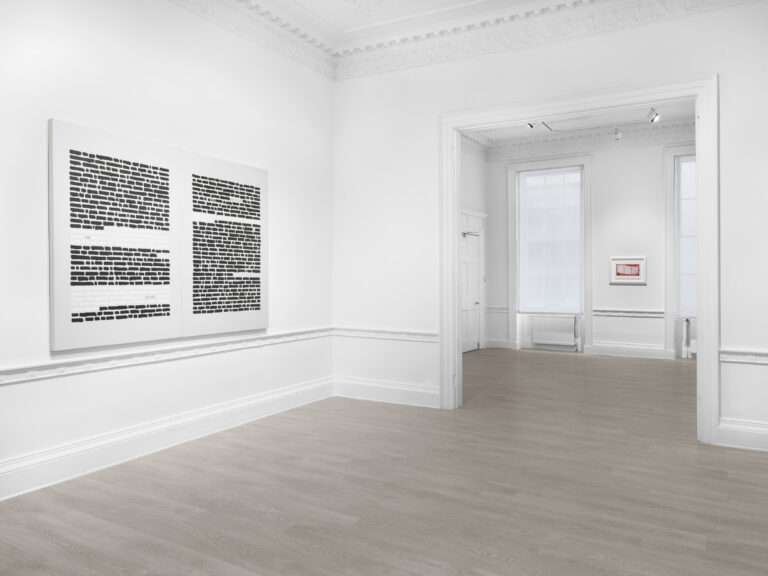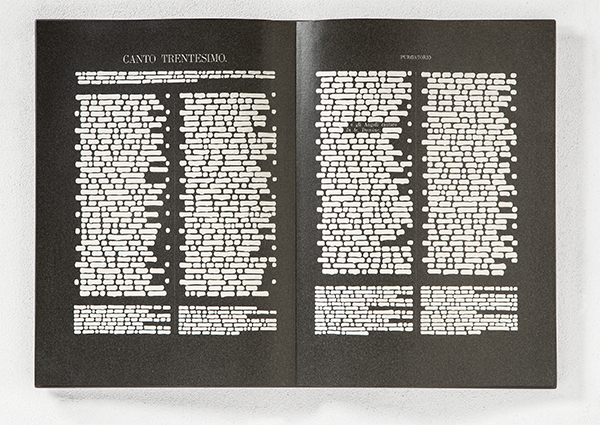 Emilio Isgrò,
Canto angelico
, 2019
Mixed media on board
,
58 x 82 cm cm (22 7/8 x 32 1/4 in in)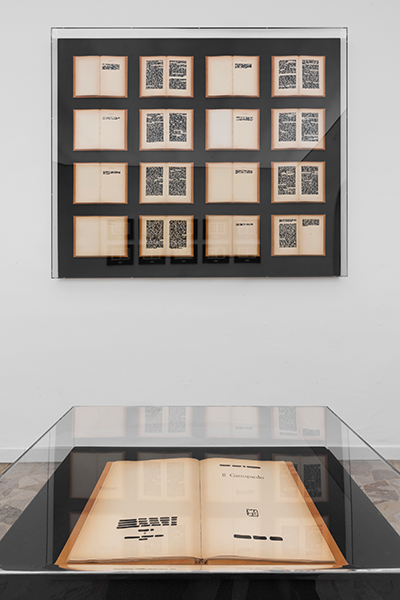 Emilio Isgrò,
Resurrezione e morte del Gattopardo
, 1976
Element A: one book mounted on board Element B: books mounted on board
,
Element A: 37 x 42.4 cm; Element B: 122 x 143 cm cm (Element A 14 5/8 x 16 3/4 in; Element B 48 1/8 x 56 1/4 in in)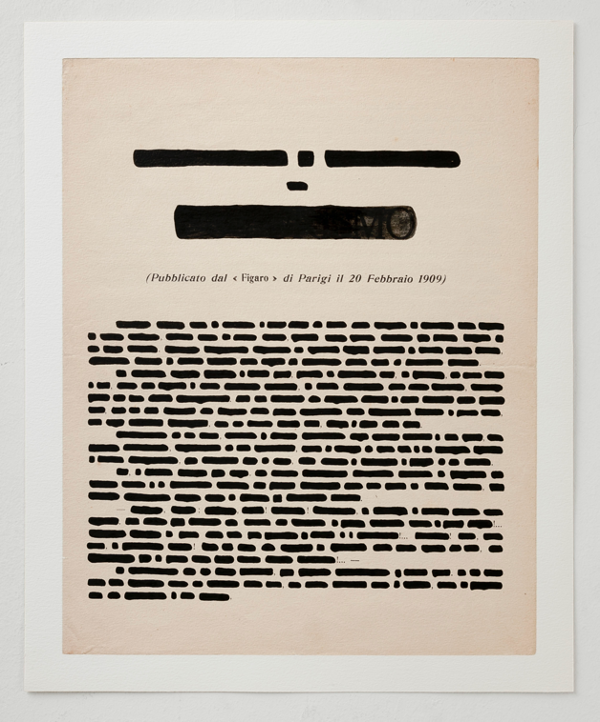 Emilio Isgrò,
Manifesto del Futurismo
, 2012
Mixed media on paper
,
53 x 44.8 x 4.2 cm cm (20 7/8 x 17 5/8 x 1 5/8 in in)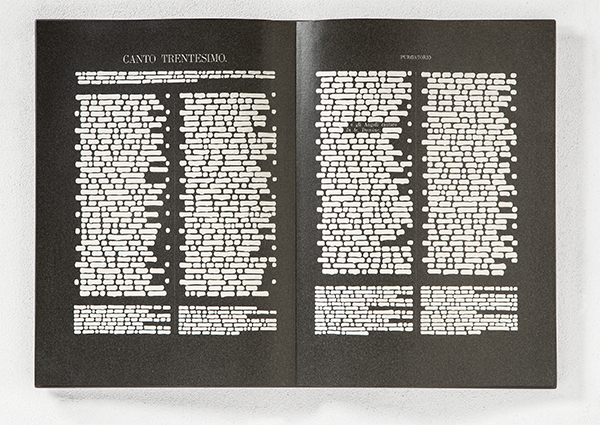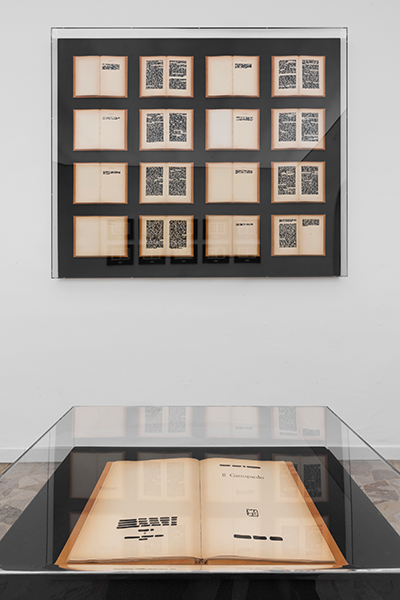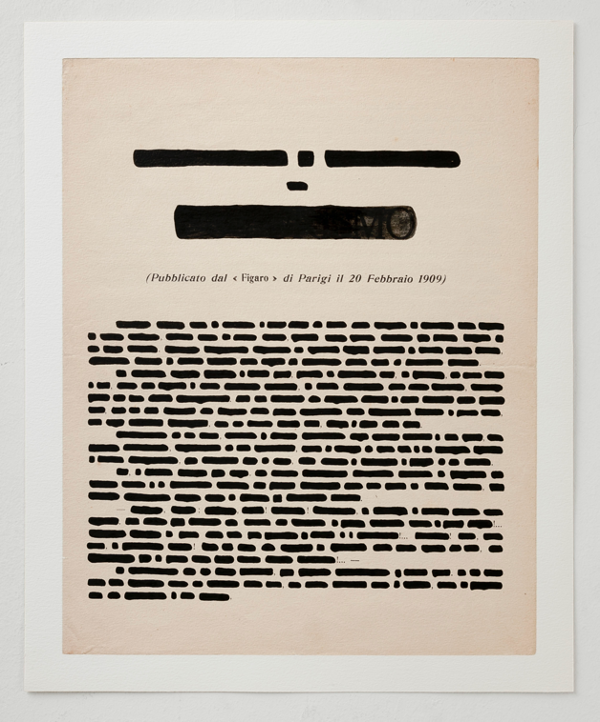 About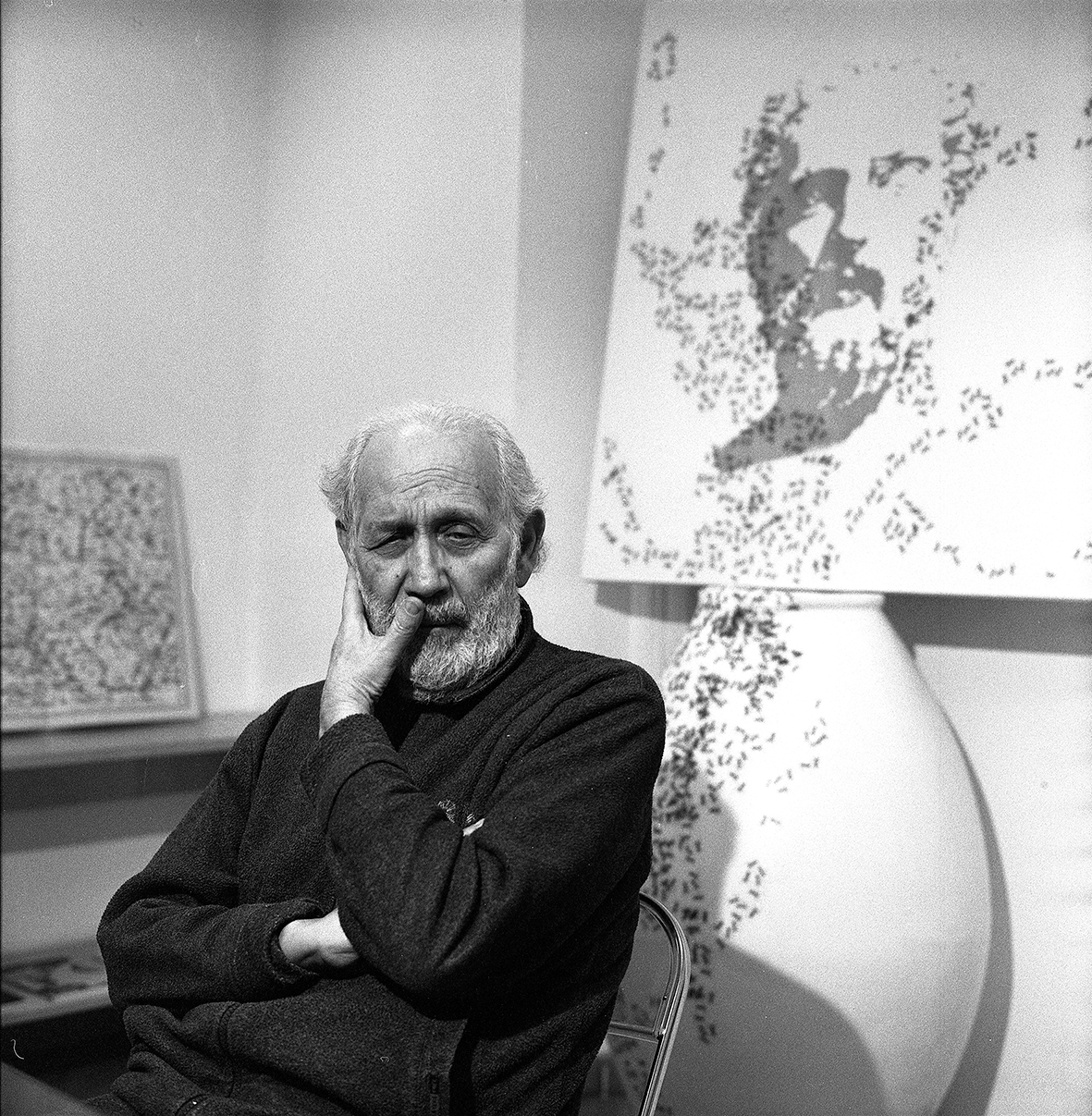 Cardi Gallery is proud to present its first solo show dedicated to Italian artist Emilio Isgrò, in an intimate display occupying the first floor of its Mayfair townhouse.
Born in 1937 in Barcellona Pozzo di Gotto, Isgr  lives and works in Milan, where he moved in 1956 after a stint as an actor in Sicily. With a background in classical studies and no formal artistic training, the Sicilian artist approached the visual arts after years spent writing poetry and news reports. Through a practice focused on the encounter between word and image, this pioneering artist shook and profoundly reshaped visual language in post-war Italy.
The works included in this exhibition, produced between 2010 and 2018, present erasures on either physical books or pages in different languages and cultural ages. Italian classics such as Dante's Divine Comedy, with a cantica from Heaven focussing on light, truth, and the pursuit of knowledge, and Manzoni's historical essay Storia della Colonna Infame, are displayed alongside pages from legal codexes in Latin and Turkish.
CARDI GALLERY | LONDON
22 Grafton Street
W1S 4EX - London - UK
ARTIST
Emilio Isgrò
DOWNLOAD