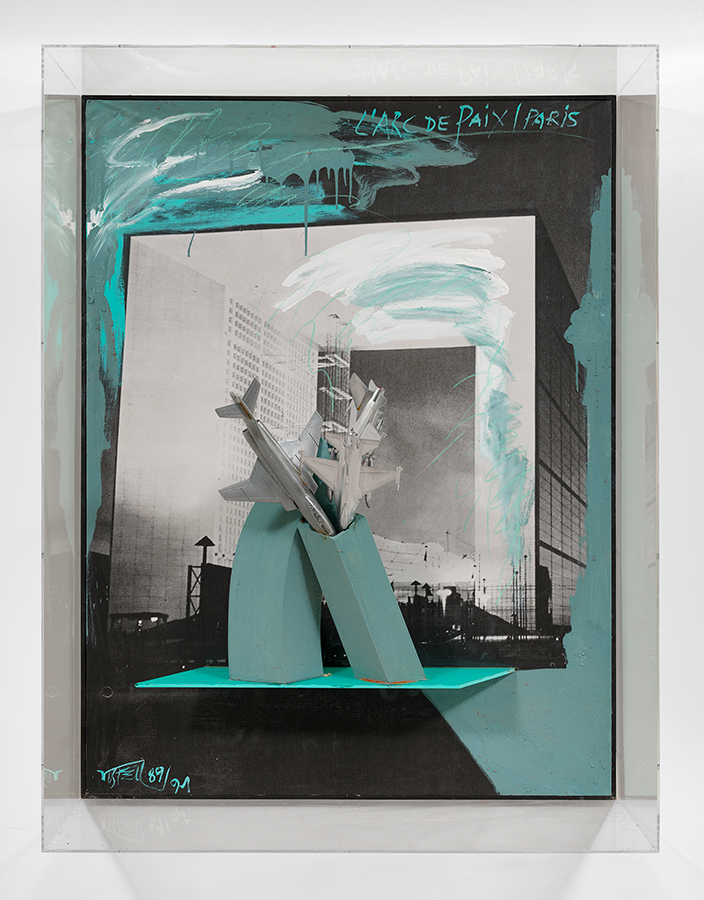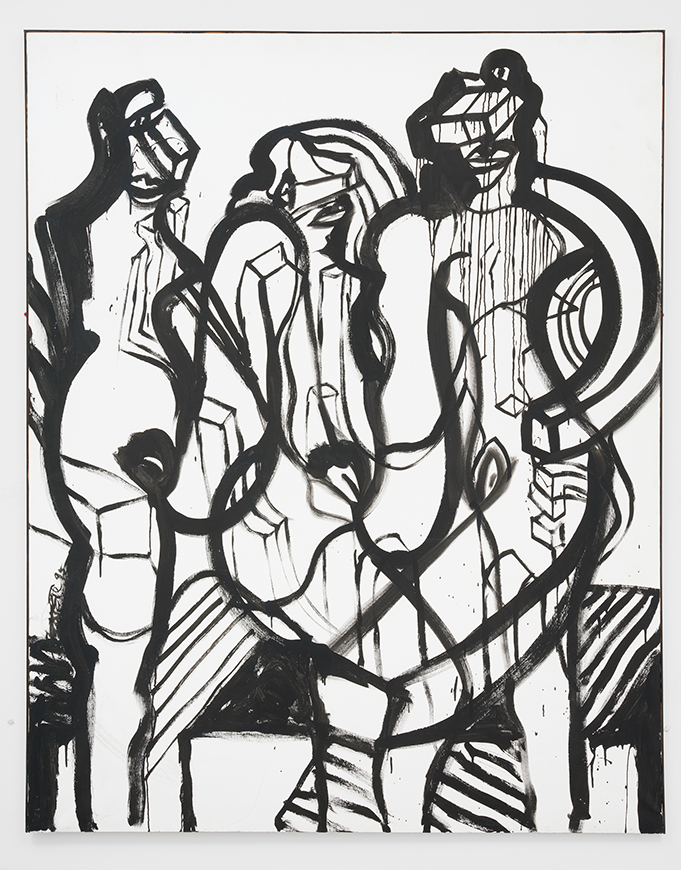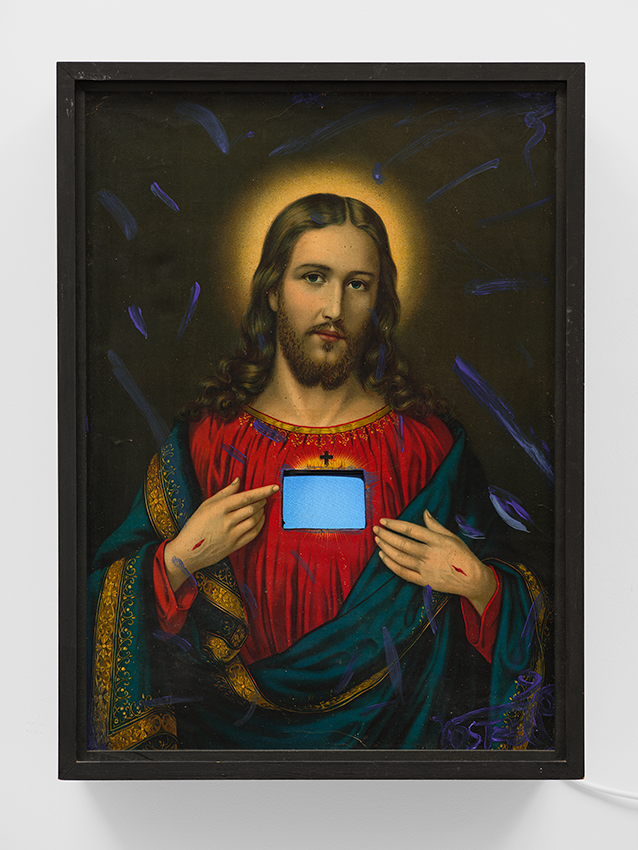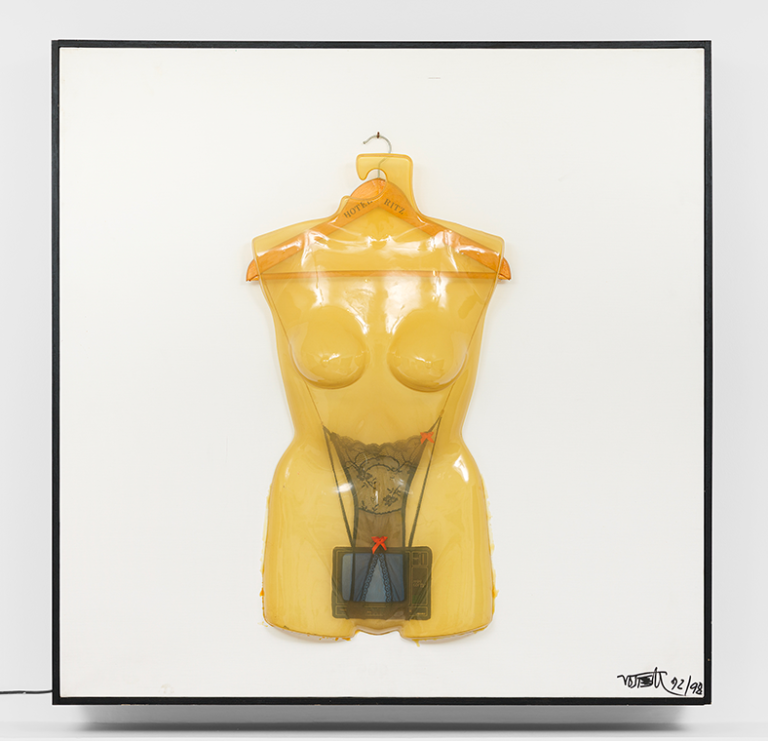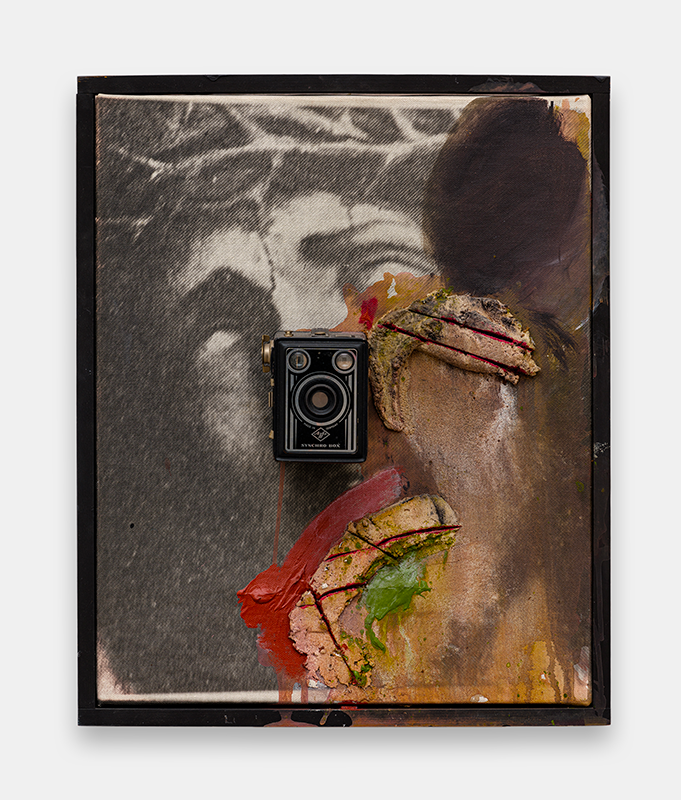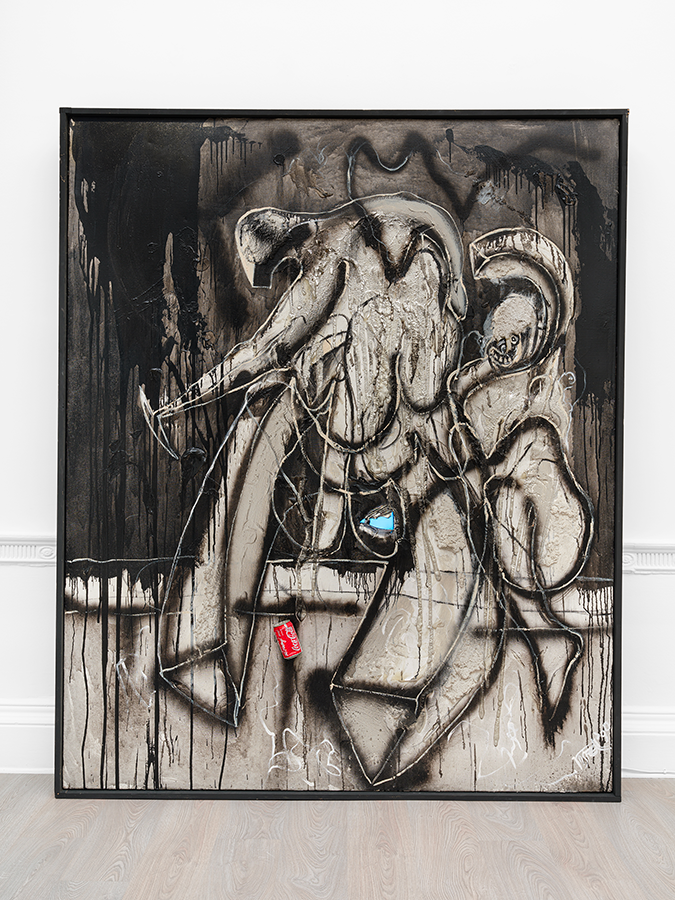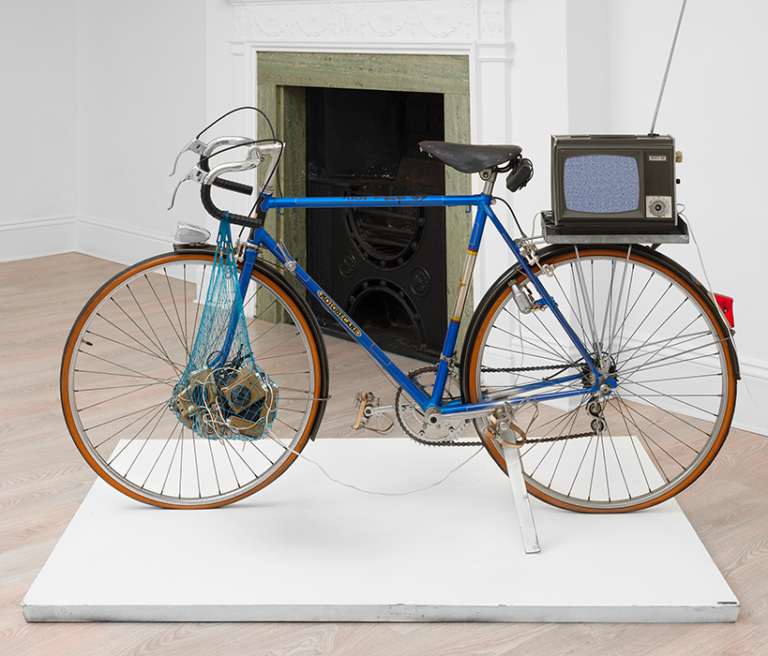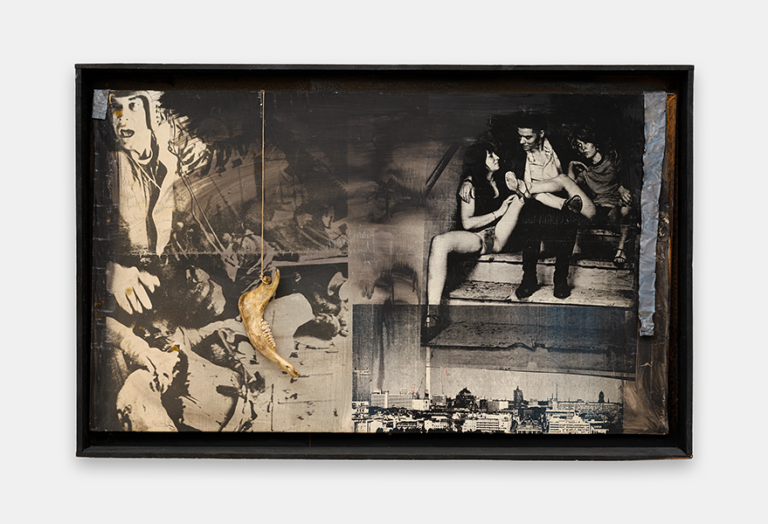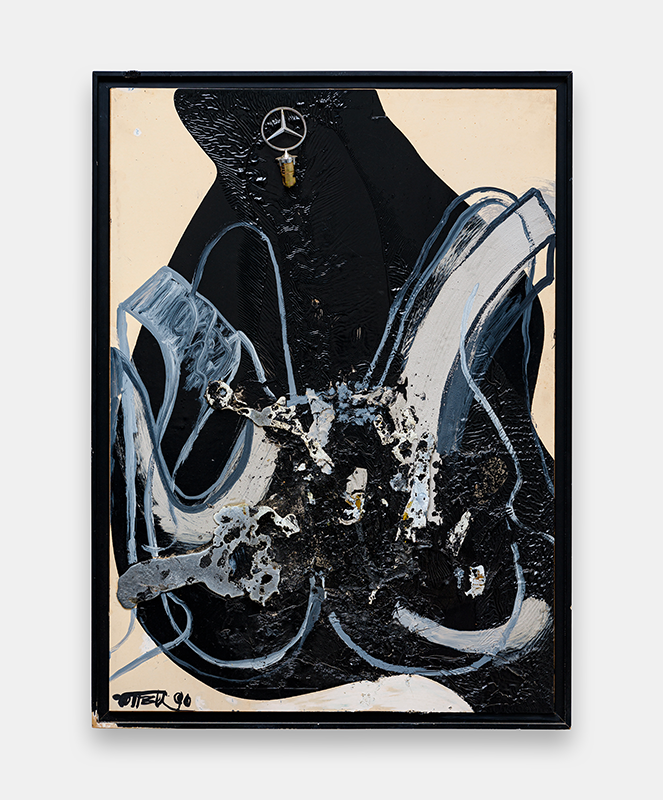 Wolf Vostell was born in Leverkusen, Germany, in 1932. A refugee with his family, in 1939 he escaped to Czechoslovakia, where he lived until 1945. At the war's end, thirteen-year-old Vostell travelled with his sister and Sephardic mother to Cologne on foot, a three-month trip that presented him with the utter devastation of his country. After an early training (1950- 53) as a photolithographer, in 1954, he started studying Painting and Experimental Typography at the School of Arts and Crafts in Wuppertal. In 1955-56 he attended the École des Beaux-Arts, Paris and in 1957 the Kunstakademie, Düsseldorf.
Deeply impressed by a trip to Paris in 1954, Vostell created his first "décollage", a term used in Le Figaro to describe an airliner's simultaneous takeoff and crash. Dividing the word into syllables to emphasize both the difference and continuity of creative and destructive processes, Vostell employed the term as a symbol of Western epistemology's destructive/creativedialectic, making it the foundational theoretical principle of his practice.
In his over-painted photographs and object pictures, he combined the tatters of poster-covered walls with traces and fragments of events, later expanding them into the realm of electronic and performative space. By the late '50s, in response to Germany's post-war attitude towards the Shoah and its many victims, which often took the form of blind denial, Vostell started incorporating references to the history of the Third Reich (Auschwitz, Treblinka) in his works. In 1958, Vostell took part in the first European Happening in Paris (The theater is on the street I); his happenings always involved onlookers and sometimes entire cities. In the same year, he produced his first objects with TV sets and car components, their omnipresence in the everyday life of an industrialized society becoming his primary subjects. The artist moved to Cologne in 1959.
One of the best-known members of the Fluxus movement, Vostell was one of its founding fathers in the early 1960s. In 1961, he directed Cityrama I, the first environmental event in twenty-six locations across Cologne. In 1962
with Nam June Paik, George Maciunas and others, he staged the first Fluxus International Festival for New Music in Wiesbaden. He subsequently organised several large-scale happenings (Wuppertal, Aix-la Chapelle, Ulm, etc.). Vostell has worked with video since the early 1960s.
In 1969, the artist began incorporating concrete in his practice, casting or embedding objects such as cars and televisions, using it in conjunction with Wolf Vostell, Portrait live figures or creating monumental works for the public realm. In 1971, he moved to Berlin and, five years later, founded a museum dedicated to his work and the Fluxus movement in Malpartida de Cáceres (Spain). He died in Berlin in 1998.