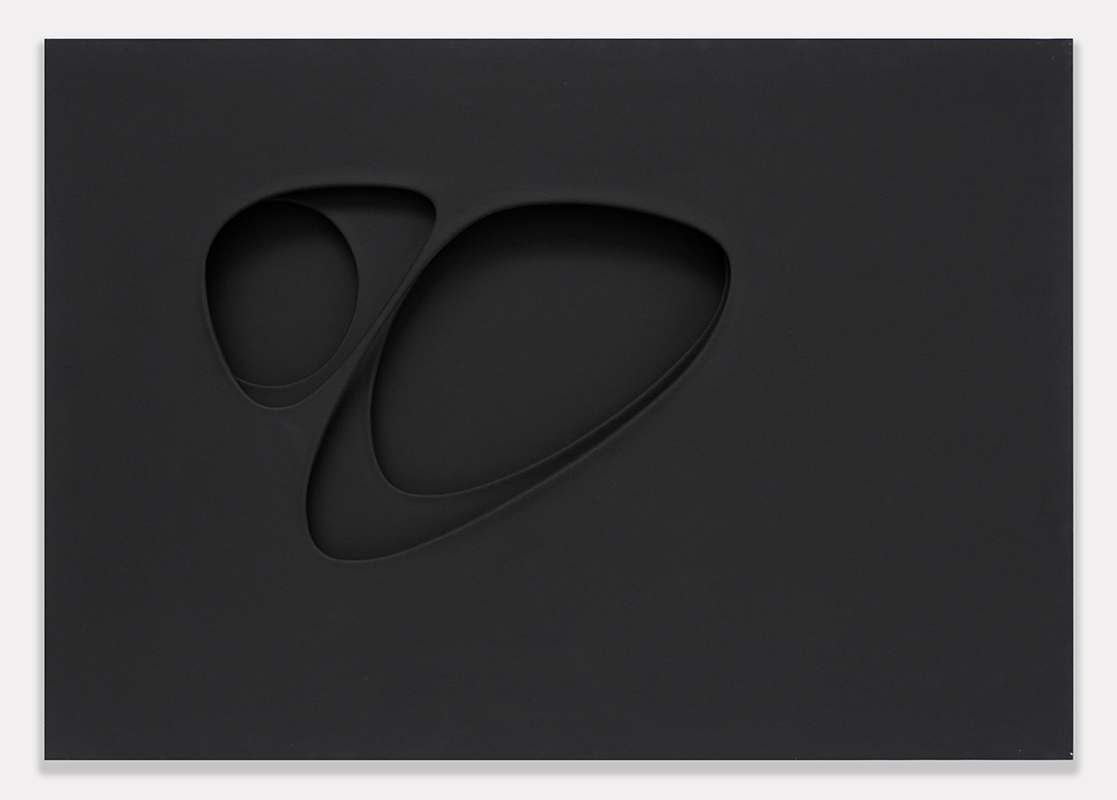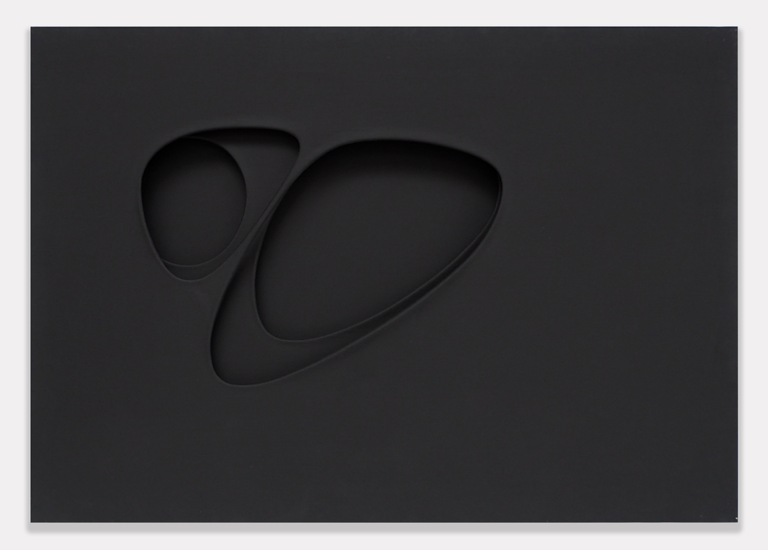 Paolo Scheggi,
Zone riflesse
, 1963
Acrylic on superimposed canvases
,
70 x 100 x 6 cm cm (27 1/2 x 39 3/8 x 2 3/8 in in)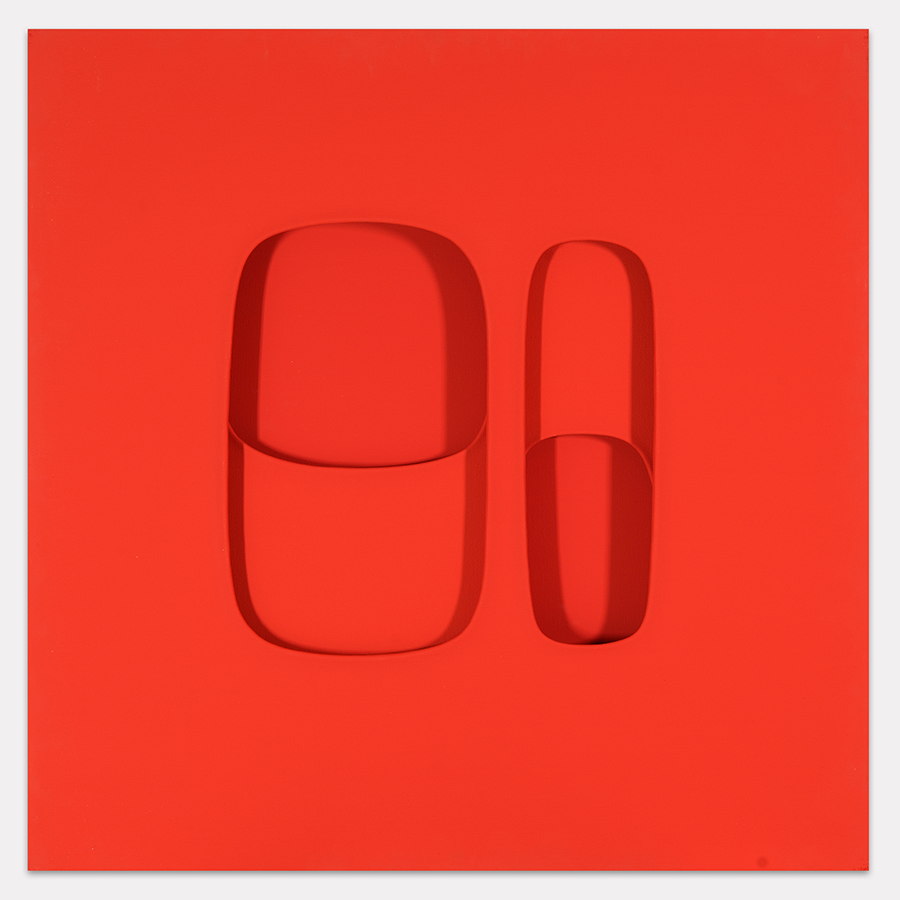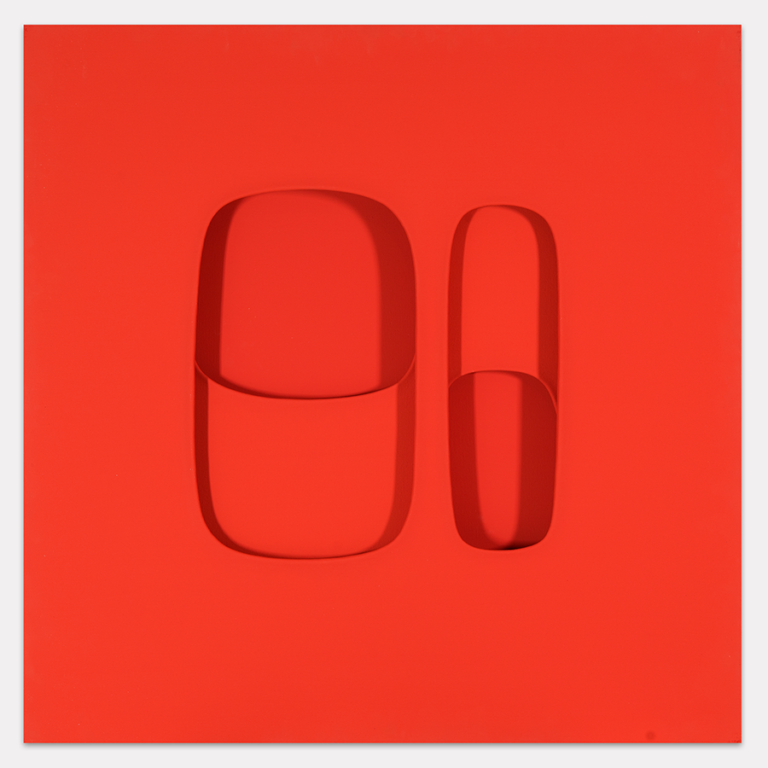 Paolo Scheggi,
Zone riflesse
, 1963
Acrylic on superimposed canvases
,
80 x 80 x 6.5 cm cm (31 1/2 x 31 1/2 x 2 1/2 in in)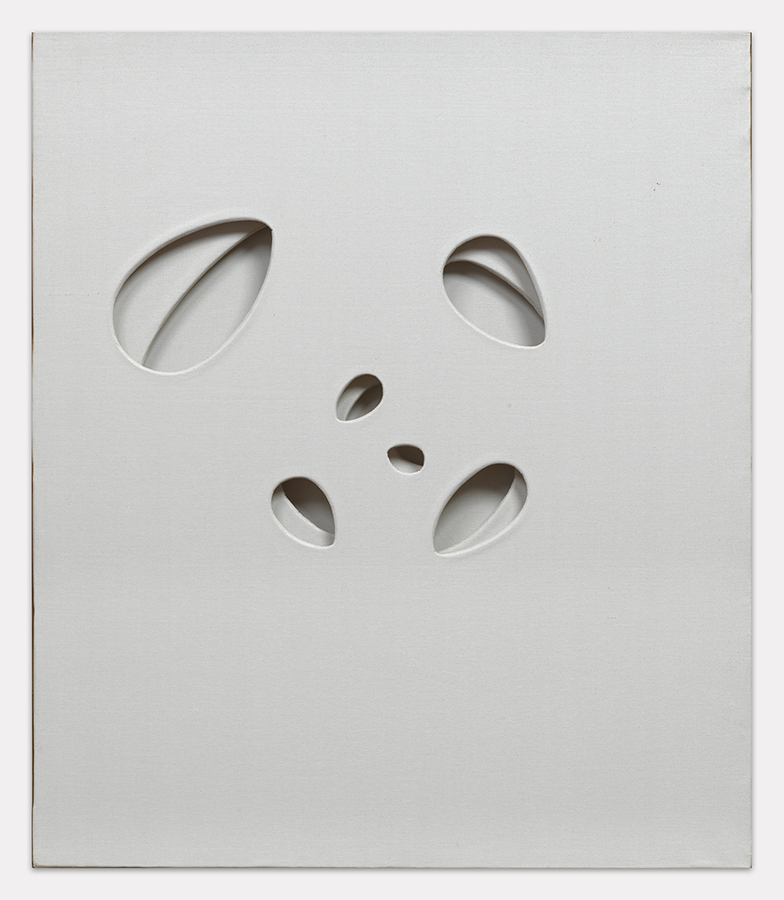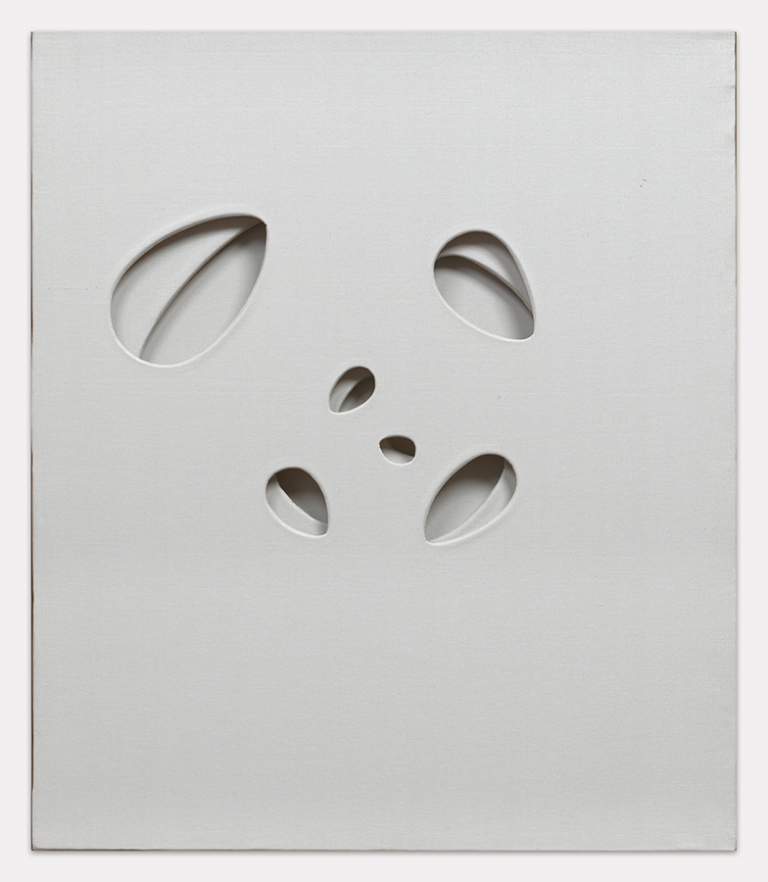 Paolo Scheggi,
Intersuperficie curva bianca. Costruzione su rotazione di spirale logaritmica. Oggetto gamma
, 1964
Acrylic on three overlapping canvases
,
78 x 69 x 7 cm cm (30 3/4 x 27 1/8 x 2 3/4 in in)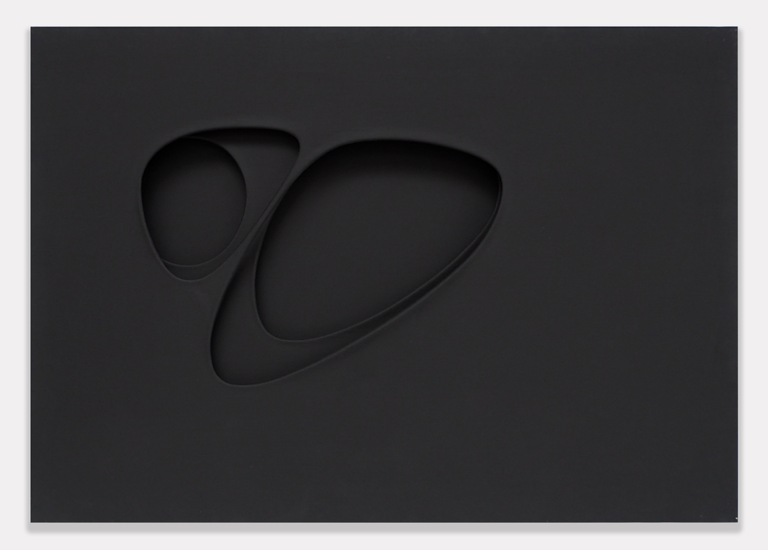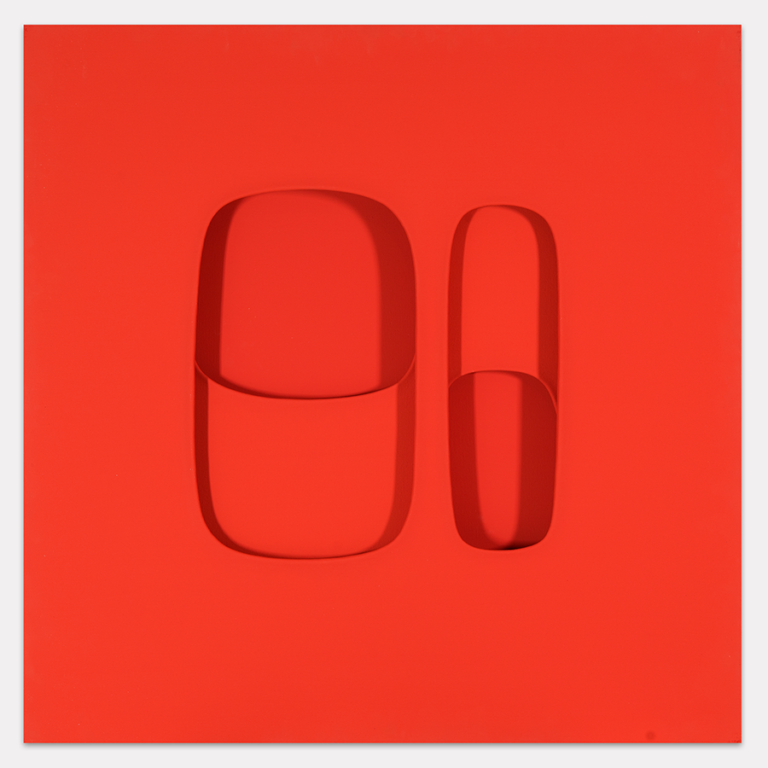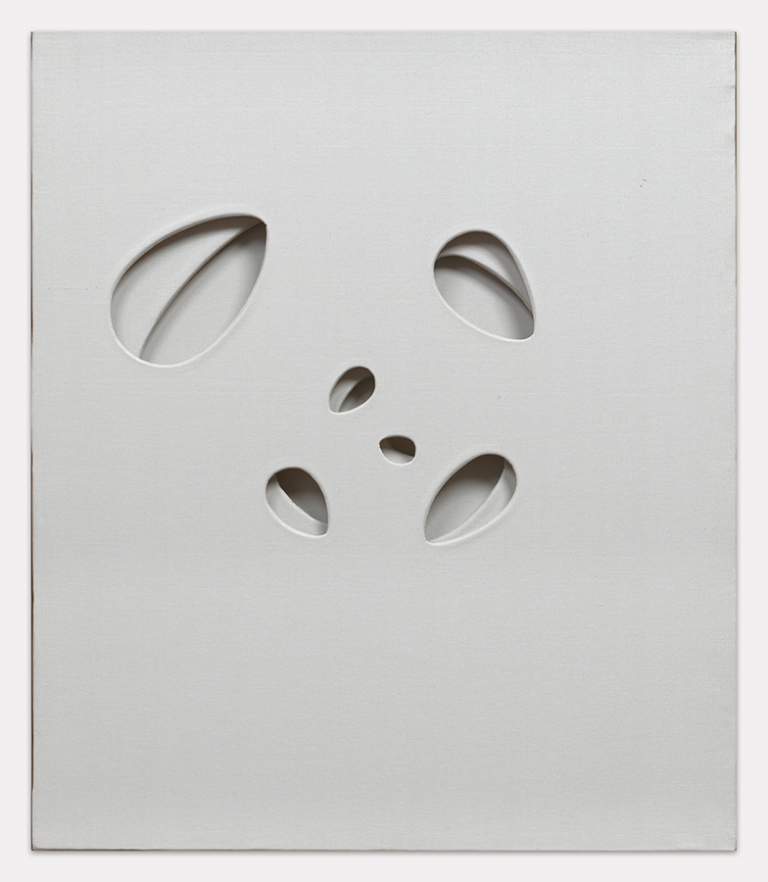 Paolo Scheggi (Settignano, Florence 1940 – Rome 1971) developed an extraordinarily intense and interdisciplinary artistic research, exploring visual arts, architecture, fashion, poetry, urban and theatrical performances, resulting in a conceptual and metaphysical reflection. Greatly influenced by the Humanists, Existentialists and Phenomenologists (through his relationship with Jean Paul Sartre), he moved from Florence to Milan in 1961.
At that time, he came into contact with the new research of the Lombard capital following Lucio Fontana and Bruno Munari and frequenting the groups surrounding Azimut/h as well as the first figures of the Arte Programmata (Programmed Art). He quickly became a point of reference for the international avant garde, actively participating in the debates and projects of the Zero, Nul groups and Nuove Tendenze (New Tendancies).
Between 1966 and 1967, whilst taking part in numerous exhibitions around the world such as in Paris, Buenos Aires, New York, Amburgo, Düsseldorf, Zagreb, and many more, Scheggi experimented intergrating of plastic, architecture, theatre, drama writing, surpassing not only the canvas but also the traditional space of the gallery by invading the city streets, like Campo urbano in Como, Oplà-Stick in Milan, Zagreb and OPLÀ. Azione-lettura teatro in Florence in 1969.