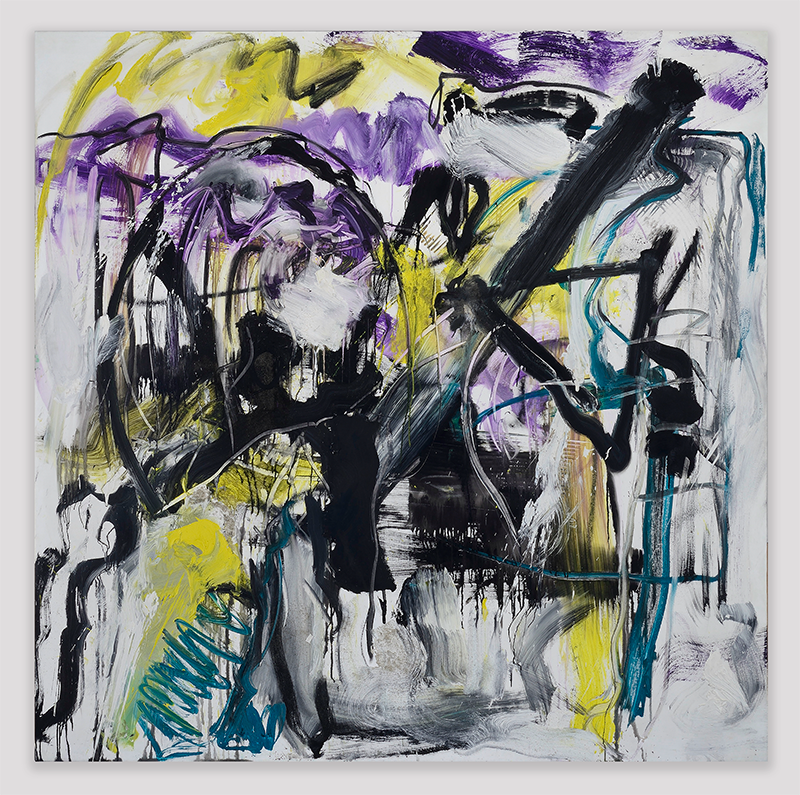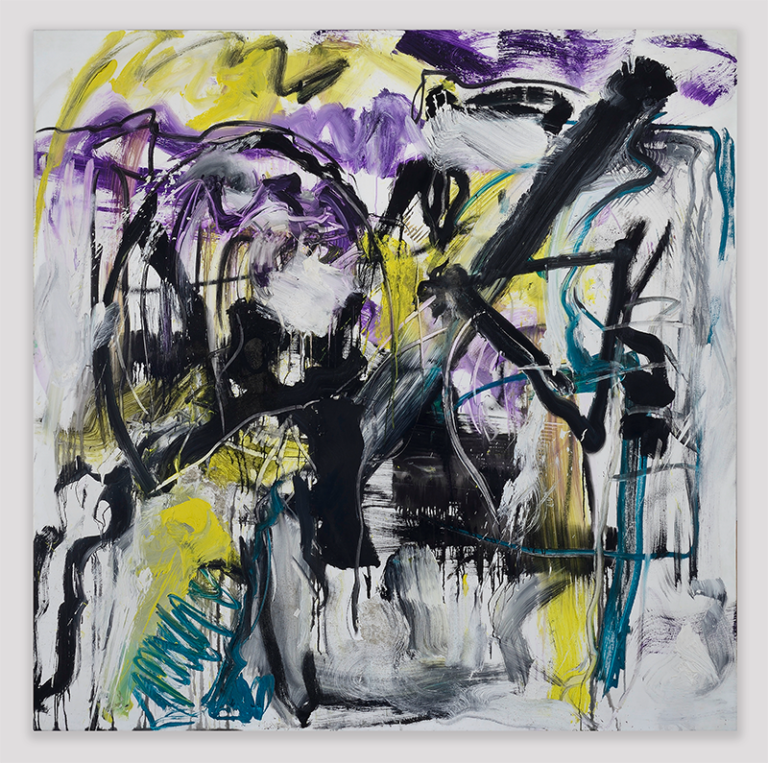 Emilio Vedova,
Di umano '83 – I
, 1983
Water-based paint and sand on canvas
,
235.2 x 235.4 cm ( in)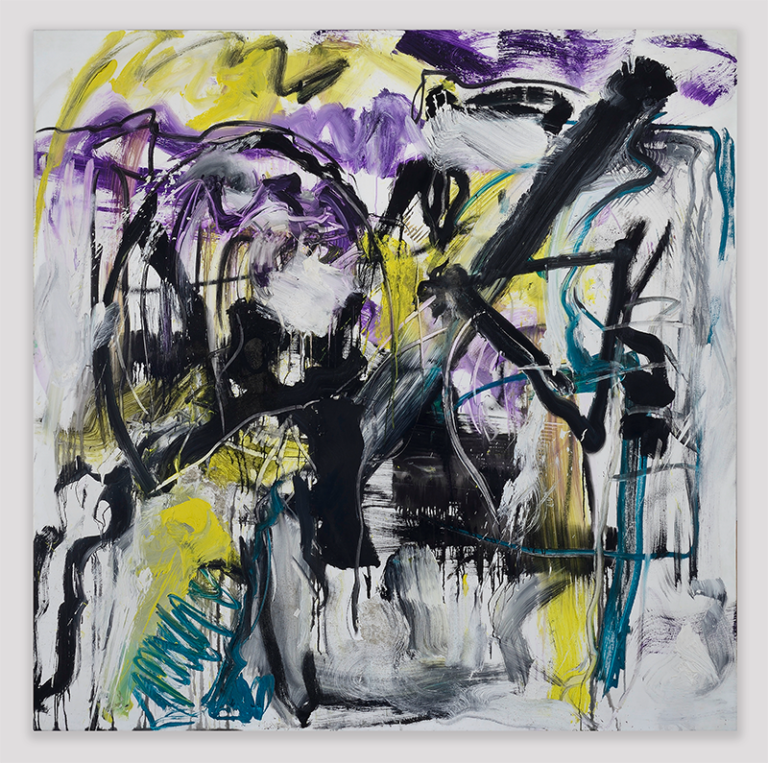 Considered one of the most influential Italian artists of the post-war period, Emilio Vedova is renowned for his expressive and gestural abstract paintings which seem to directly respond to the tumultuous political climate of his time. Politically engaged from an early age, he joined the Milanese anti-Fascist artists' association known as Corrente, in 1942, and co-signed the Oltre Guernica ("Beyond Guernica") manifesto in 1946, which encouraged artists to use abstraction rather than figuration to reflect the reality of contemporary society. In works such as Del nostro tempo (1960) and Studio per sopraffazione n. 1 (1962), Vedova's bold, gestural brushstrokes and violent smears of paint vividly convey the sense of uncertainty, unease, and rebellion which characterized the 1960s. Vedova remained restlessly inventive throughout his career: He designed stage sets and costumes for opera, immersive light collages, monotypes, and large-scale glass engravings, as well as numerous examples of his _Plurimi_—freestanding, multi-panelled painted sculptures made of wood and metal.